Huma Abedin Almost-Ex Anthony Weiner Scandal Adds to Clinton Drama as Election Inches Closer
Posted on: September 23, 2016, 01:00h.
Last updated on: October 12, 2016, 03:24h.
Just when it seemed like nothing worse could affect Democratic presidential candidate Hillary Clinton's decimated polling numbers, new scandals involving her top aide Huma Abedin's soon-to-be-ex-husband Anthony Weiner, and another surrounding her former IT technician Bryan Pagliano, threaten to further drive her numbers down.
Hillary for America's Vice Chairwoman Abedin is the staffer making the most unwanted headlines in the Clinton camp. Tabloid headlines surrounding her marriage, and recent separation from former New York politician Anthony Weiner, continue to follow Abedin, who Vogue once called "Hillary's secret weapon."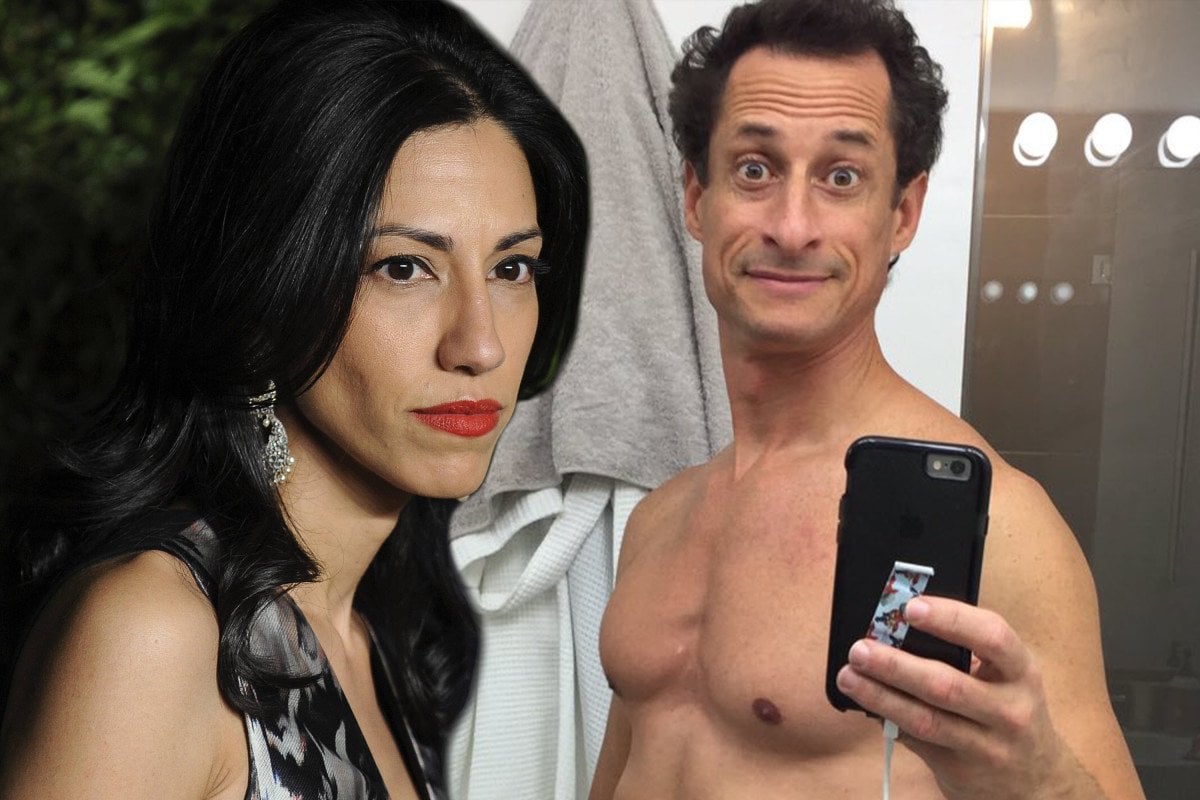 Weiner's Alleged Underage Sexting
In late August, Abedin announced she was separating from her husband after six years of marriage. She had stood by him in 2011, even after the first of what would become multiple sexting scandals surrounding the now-former Democratic congressman went public.
Once considered a favorite to become mayor of New York City, Weiner's fall from political grace was quick. But he allegedly kept on texting.
This week, US Attorney for the Southern District of New York Preet Bharara announced his office was investigating alleged claims that Weiner had exchanged sexually explicit texts with an underage girl who was as young as 15.
"I have likely been the subject of a hoax," Weiner told CNN earlier in the week. "I have repeatedly demonstrated terrible judgment about the people I have communicated with online and the things I have sent . . . I have no one to blame but me."
Bharara has filed a subpoena for Weiner's cell phone records, according to law enforcement. The high-profile US Attorney has become something of an antagonist in the gambling community, crossing swords both in the notorious online poker "Black Friday" of 2011, and more recently when he brought charges against African-American poker player Travell Thomas, who has accused Bharara of racism. The latter charges were unfounded, according to a judge who recently reviewed the Thomas case, which is now moving forward.
Speaking of Subpoenas
Abedin's husband isn't the only person with ties to Clinton being subpoenaed.
US Representative (and Restoration of America's Wire Act proponent) Jason Chaffetz (R-Utah) is continuing his crusade against Clinton's use of a private email server. This week, he once again subpoenaed former Clinton aide Bryan Pagliano to testify before the House Committee on Oversight and Governmental Reform.
Pagliano worked as an IT technician in the US State Department while Clinton was Secretary of State. Pagliano was responsible for setting up Clinton's private email server.
After failing to abide by the subpoena that compelled him to appear before the committee on September 13, Chaffetz issued an additional subpoena for September 22. When Pagliano once again did not show, the committee voted along party lines to recommend the House of Representatives hold Pagliano in contempt of Congress.
Since the GOP controls the House and Oversight Committee, the contempt vote passed.
"Subpoenas are not optional," Chaffetz said. "Mr. Pagliano is a crucial fact witness in this committee's investigation of former Secretary of State Hillary Clinton's use of a private server to conduct government business."
Chaffetz' opponents believe the Utah lawmaker's actions are nothing more than political theater. Pagliano, should he eventually appear before the congressman and the committee, could simply plead the fifth and avoid answering any questions.
But it's more dirt on the Clinton campaign trail, and perhaps arsenal for Donald Trump, as the two begin the presidential debate season on Monday, September 26.
Enough Scandals to Rock the Boat
Are these latest unfortunate six-degrees-of-separation incidents likely to further mire Clinton's increasingly shaking campaign?
She's already battled critics over her handling of Benghazi, as well as whether she intentionally mishandled top-secret classified information on her private email server while serving as secretary of state.
And earlier this month, the former first lady endured a very public bout of pneumonia that got to her during September 11 ceremonies in Manhattan. Secrecy about the sickness, as well as several past fainting incidents, have brought her overall health and fitness to serve increasingly into question.
Her campaign is doing everything it can to present the 68-year-old in the best light possible. And regardless of her recent controversies, Clinton is still favored to win the presidency.
Though election betting is illegal in the US, sports books online and abroad offer lines on political outcomes. As of this writing, Bodog's underdog is still opponent Donald Trump at +175, and Clinton remains the favorite at -215.
But in what is generally acknowledged as the most unpredictable election season of all time, those numbers could change at any moment.
Latest Casino Stocks:
Retrieving stocks data...
Retrieving stocks data...
Retrieving stocks data...
Retrieving stocks data...
Retrieving stocks data...