California Mayor Anthony Silva Accused of Playing Strip Poker With Minors
Posted on: August 7, 2016, 03:00h.
Last updated on: October 12, 2016, 03:27h.
A northern California mayor is being charged with playing strip poker and providing alcohol to minors at a summer camp in 2015. Stockton Mayor Anthony Silva (R) was arrested Thursday on one felony charge and one misdemeanor relating to the alleged incident.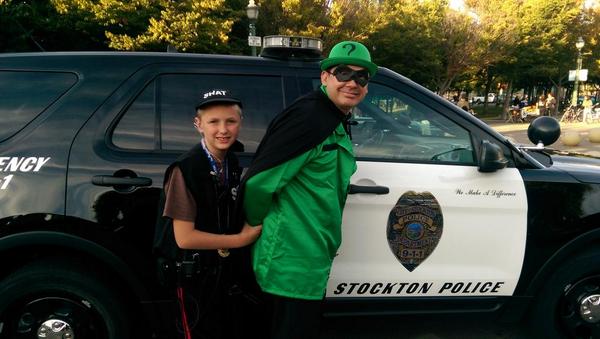 According to the FBI and local law enforcement, investigators seized Silva's cell phone last October and found disturbing video and audio. The recordings were reportedly taped while Silva was at his so-called "Mayor's Youth Camp."
Silva was arrested this week at the same Silver Lake camp. Tucked away in the El Dorado National Forest, the camp was created so underprivileged kids could get out of the city for the summer.
Amador County District Attorney Todd Riebe said during a press conference that one of the recordings allegedly reveals audio of a "conversation between participants involved in a strip poker game that occurred in Silva's bedroom" at the camp.
"The conversation between the participants indicated that they were naked," Riebe explained. "Witnesses also informed FBI agents that Silva provided alcohol to the participants, all of whom were underage, including a minor."
Silva has claimed his innocence and is currently free on $20,000 bail. Silva's attorney Allen Sawyer told Sacramento NBC News affiliate KCRA that the poker game was played among adults, and that only one minor was present at the time.
Silva Maintains Innocence
Adults in California have the legal right to play strip poker home games, should they consent with the other participants. Of course, that isn't true when underage participants and minors are involved.
This was allegedly no home game, but a horror show.
After local law enforcement obtained evidence off Silva's mobile device, the FBI was notified and intervened. Subsequent witnesses told the agencies Silva provided alcohol to both camp attendees and counselors, and took nearly two-dozen photographs during the strip poker game.
Silva is denying the allegations.
"He absolutely maintains his innocence, and he's looking forward to his day in court and he . . . believes he will be vindicated," Sawyer said.
Questionable Timing
Stockton's 302,000 residents make it the 13th largest city in California and 63rd largest in the entire United States. Silva was elected mayor in November of 2012, but he's currently facing an upcoming run-off election to retain his position against Stockton Council Member Michael Tubbs (D).
Mark Reichel, another Silva attorney, told the Los Angeles Times that the investigation's timing is dubious.
"They have had all of this evidence for over a year. Unlimited resources have been spent . . . The timing is extremely suspicious as people will only hear half of the story before the election," Reichel opined.
These allegations might appear to reflect the much larger presidential election, where some have accused the national Republican Party of prolonging the investigation into Hillary Clinton's private email server and response to Benghazi in order to damage her campaign. GOP nominee Donald Trump claims Clinton is just as bad, saying the Democratic candidate has unjustly attacked his business record.
But the Stockton mayoral race isn't the US presidency, of course. While the timing is certainly damaging to Silva's reelection chances, a conspiracy among Democrats to remove him from office, at least partially, seems somewhat far-fetched.
In June, Silva said of his November election, "This is not a high school pep rally where your mother will be there holding your hand." He's more likely to be reaching for his attorneys' support over the next few months now.
Similar Guides On This Topic