Horseshoe Baltimore Spending Millions of Dollars Buying Nearby Property
Posted on: March 26, 2018, 04:00h.
Last updated on: March 26, 2018, 01:44h.
Horseshoe Baltimore is spending millions of dollars in purchasing nearby property, as the Caesars-owned casino looks to create a more appealing entertainment district.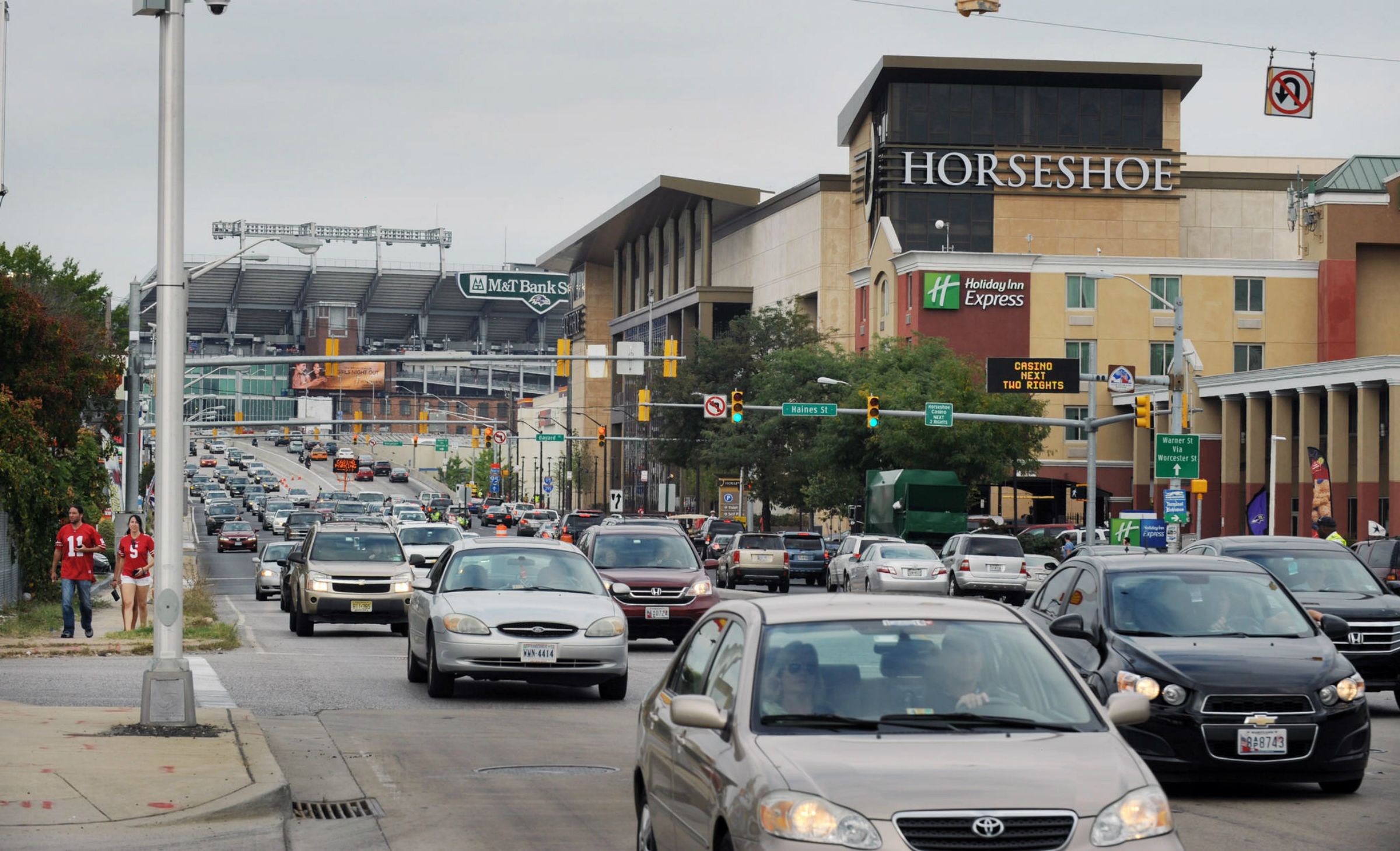 The Baltimore Sun reports this week that Caesars recently spent about $8 million in acquiring a vacant warehouse and office building near its Maryland venue.
Located southwest of Inner Harbor, Horseshoe Baltimore is separated from nearby Oriole Park at Camden Yards and M&T Bank Stadium, the city's two professional sports venues, by an industrial three-block area. Caesars, along with city leaders, hope to bridge the gap by creating a more inviting corridor linking the stadiums with the casino.
Baltimore Development Corp President William Cole IV, who oversees the non-profit agency that is tasked with spurring economic growth and job creation, told The Baltimore Sun, "This is an area with great potential."
Horseshoe Baltimore General Manager Erin Chamberlin added that the goal is the create the city's "next great entertainment district."
While Caesars isn't at this time revealing plans for what will become of the vacant warehouse and office building, Chamberlin told Baltimore Sun journalist Jeff Barker that new restaurants are being considered.
Construction on a 60,000-square-foot nightclub and concert venue that will become the new home of the famed Hammerjacks is additionally underway. Located adjacent to M&T Bank Stadium at Ostend and Russell Street, Caesars hopes it's just the first of many developments.
Close Counts for Horseshoe
There's two primary influences negatively impacting business at the Horseshoe casino. The first is Baltimore's continued crime problem, which USA Today last month named the "nation's most dangerous city."
So-called "Charm City" was home to 342 homicides last year, a 17 percent increase. That translates to 56 people being murdered per 100,000.
The idea of walking several blocks through a rather undeveloped industrial area at night to reach Horseshoe Baltimore presumably keeps many would-be patrons away.
In 2016, it was revealed that criminals equipped a GPS tracking device to a well-known gambler's car outside the Horseshoe casino. They later broke into his home and made off with thousands of dollars in cash before later being arrested.
Caesars buying property in between the Horseshoe and stadiums shows a commitment to developing a safe pathway. M&T Bank Stadium is about three-tenths of a mile from the casino, while Camden Yards is a fit further at seven-tenths.
Three's a Crowd
The December 2016 opening of MGM National Harbor, the $1.4 billion integrated casino resort roughly 45 miles south outside DC, has done no favors for Horseshoe or Live Casino Hotel, the latter previously being the state's largest gaming revenue generator.
Compared to 2016 total yearlong gaming revenues, Horseshoe lost $52.7 million last year. Live, owned by Baltimore-based The Cordish Companies, was even more severely impacted.
The casino located near BWI in Arundel Mills lost $108 million in 2017, as the DC metro no longer needs to travel north to gamble. Live is building a 310-room hotel tower, two more rooms than MGM National Harbor, and recently announced plans for an outdoor smoker-friendly gaming lounge.
Differentiating the resorts appears to be the name of the game in 2018. And adding an entertainment and nightlife promenade connecting Horseshoe to the Orioles and Ravens stadiums seems to be the bet Caesars is ready to make.