Homeless Ten Times More Likely to Be Problem Gamblers, Study Says
Posted on: April 10, 2014, 05:30h.
Last updated on: June 16, 2014, 10:44h.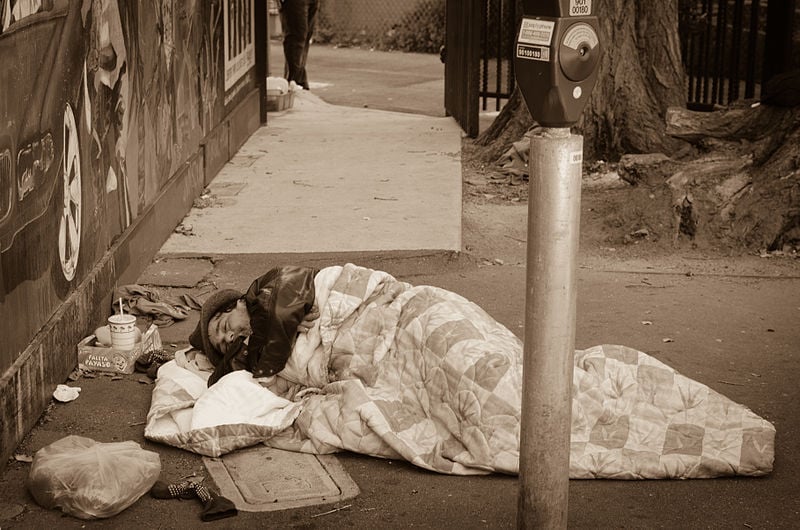 A new UK study concluded that homeless people are ten times more likely to be problem gamblers than the rest of the population. The research – conducted by Kings College London and the National Problem Gambling Clinic in conjunction with various homeless centers in Westminster – found that, while problem gambling affects 0.7 percent of people in the population at large, the level among homeless people was 11.6 percent. The results suggest that homeless centers should do more to counsel and treat problem gambling issues.
The study was one of the largest of its kind ever undertaken in the UK. Researchers spoke to over 450 homeless people in London, assessing the levels of problem gambling using the Problem Gambling Severity Index, a clinical questionnaire that determines the extent of chronic gambling addiction within an individual. They then compared their findings against data from the British Gambling Prevalence Survey, a large-scale, nationally representative study of participation in gambling, and the prevalence of problem gambling in Britain.
Understanding the Problem
"The results are useful because some homeless services don't ask about gambling in their initial assessments," said Steve Sharman, one of the lead authors of the study and with the Department of Psychology at Cambridge University.  "By showing that this population is vulnerable to gambling addiction, the study should encourage homeless services to include questions about gambling in their assessments. If they can understand the full range of behavioral problems their clients face – not only substance abuse – then they will be able to provide more comprehensive services.
"Many issues face the homeless population, including drug and alcohol use," Sharman continued. "In terms of addiction research, most focus has been on drugs, alcohol and smoking, but the gambling field is relatively small in comparison. And while it is possible to spot physiological indicators of drug and alcohol addiction, problem gambling is much harder to identify."
Cause or Consequence?
What the findings don't yet reveal, however, is whether gambling is a cause or consequence of homelessness. Do people become homeless because they are gamblers, or do they gamble because they are homeless, or a bit of both? This, says Sharman, is the next crucial phase of the study, which will also look closely at the relation between gambling and alcohol and drug use among the homeless.
"By giving us an indication of life events that preceded homelessness and came afterwards, we will get a better understanding of the causes, and whether people start gambling after becoming homeless or became homeless as a result of gambling," he said.
The research could be a significant weapon in the argument against fixed-odds betting terminals (FOBTs), which allow people to walk into high street bookmakers and wager as much as £100 [$167] per spin on virtual casino games like roulette. Many politicians in the UK want them banned, with some sections of the media dubbing them "the crack cocaine of the high street".
But ultimately, as Sharman points out, whatever the root of the problem, and whether gambling is a cause or a consequence of homelessness, the recognition of the need for homeless centers to treat and understand gambling is surely the first step to helping affected individuals get off the streets.