Trainer Jerry Hollendorfer Seeks Court Injunction to Overturn Racing Ban at Santa Anita
Posted on: December 18, 2019, 06:01h.
Last updated on: December 18, 2019, 07:33h.
Trainer Jerry Hollendorfer will go to court on Christmas Eve and seek an injunction allowing him to run horses at Santa Anita Park when the Southern California track resumes horse racing on Dec. 26.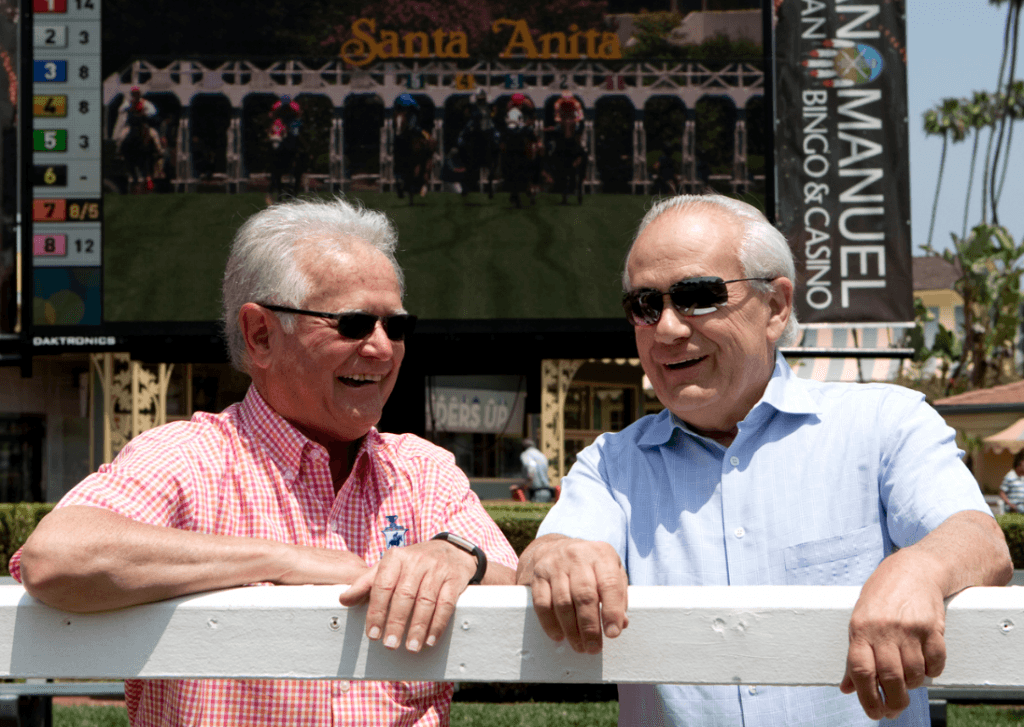 The Stronach Group, owners of Santa Anita, banned the Hall of Famer from all of its tracks indefinitely in June after four of his horses died at the track in a six-month span. Those deaths were among 37 that happened there in an 11-month period through early November.
The spate of fatalities led to increased scrutiny about the sport and calls for additional safety measures from racetracks, horsemen, politicians, and animal welfare groups.
With his status at Santa Anita uncertain, Hollendorfer's attorney, Drew Couto, told Casino.org his client has decided to run some of his stable at Oaklawn Park in Arkansas. However, Hollendorfer will not have enough stalls at that track to accommodate all his horses. That includes horses that are California-bred, which may qualify for purse incentives at Santa Anita, or ones whose racing style is better suited to California.
That's why he's continuing his suit against Santa Anita in Los Angeles County Superior Court.
"For those horses, he is trying to exhaust whatever possibilities he has to have them run in California," Couto said.
Two More Fatalities
On Saturday, Hollendorfer had another horse die at a California track. Mighty Elijah was one of two horses who died, in unrelated incidents in the first race of the day at Los Alamitos. The gelding injured his left front leg and was euthanized after being vanned off the track.
That death came two weeks after Koa, another Hollendorfer horse, died while training at Del Mar. That California track sought to ban Hollendorfer from running horses there, but he received a court order allowing him to operate.
Couto said Hollendorfer is "devastated" and aware of the public's concerns about racing. Six horses from his stable have died this calendar year. He said the horses were seen by up to four veterinarians within a 48-hour period before they ran or trained.
"He is at a loss, for the moment, to explain why these last two fatalities occurred," the lawyer said. "As far as he was concerned, these were not at-risk horses."
'Wakeup Call to the Industry'
Kitty Block, the president and CEO of the Humane Society of the United States (HSUS), noted in a statement after Mighty Elijah broke down that Hollendorfer has been sanctioned 19 times since 2006 and banned by the New York Racing Association (NYRA), in addition to The Stronach Group.
Block said that Hollendorfer being allowed to race in Arkansas shows the need for Congress to pass the Horseracing Integrity Act. The bill, sponsored by US Reps. Paul Tonko (D-New York) and Andy Barr (R-Kentucky), would nationalize regulations in the sport and create a national body overseeing the use of medications in racing.
With 38 states each having their own standards on drug policies and other important racing issues, Block said it would be like each NFL stadium having its own rules and regulations for football.
The sport would be chaos with no national standards or consistency," she said. "That's what is the case with horse racing, and it's unacceptable and needs to change. If this isn't a wake up call to the industry, then nothing will be. The Horseracing Integrity Act will create a uniform set of rules for all trainers in all states and we call on Congress to pass this vital bill so trainers can't continue to game the system."
Couto, in response to the HSUS statement, defended his client as someone who has been working to make the sport safer. That includes supporting synthetic surfaces and providing blood samples that were used as baselines for drug testing. He added that Hollendorfer does not use medications on his horses during training.
"Jerry agrees with the Humane Society with regard to uniform standards at racetracks across the country," Couto said. "He completely agrees with them."
Congressional Majority Backs Bill
On Wednesday, Tonko and Barr's bill reached a critical milestone as it garnered its 218th sponsor, meaning it has the support of a majority of House members. With five lawmakers signing on Wednesday, it now has 220 sponsors.
Marty Irby, a horseman who serves as the executive director of the political action committee Animal Wellness Action, said he was happy to see the legislation get such support.
"American horse racing has dealt itself a self-inflicted wound, and Congress must pass this legislation quickly, or the debate will shift away from eliminating abuses in horse racing to eliminating horse racing itself," Irby added.
The bill has yet to receive a committee hearing, but Congress has until early January 2021 – when the 116th session of Congress ends – to pass the bill. If not, the legislation would need to be refiled.
Irby told Casino.org that a previous version of the bill received a hearing in 2018. That version of the bill, however, had just 131 sponsors and did not make it out of the House Energy and Commerce Committee.