Hillary Clinton Endorses Joe Biden for President, Oddsmakers and Political Bettors Don't Care
Posted on: April 29, 2020, 10:54h.
Last updated on: April 29, 2020, 11:03h.
Hillary Clinton, the former first lady of the United States and the Democratic Party's 2016 nominee for president, has endorsed Joe Biden.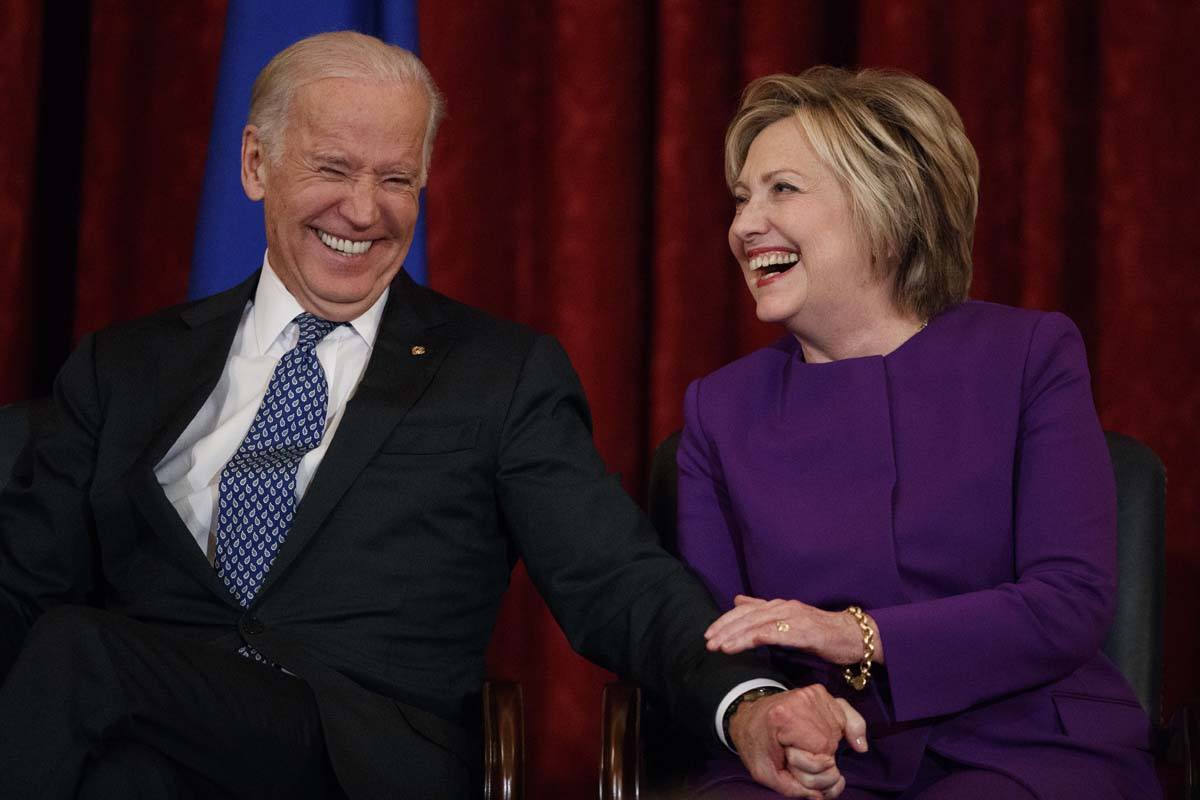 In her endorsement of the 77-year-old, Clinton came out with guns blazing in her criticism of President Donald Trump. "Just think what a difference it would make right now if we had a president who not only listened to the science – put facts over fiction – but brought us together, showed the kind of compassion and caring that we need from our president, and which Joe Biden has been exemplifying throughout his entire career," Clinton stated.
Think about what a difference it would make if we had a real president, not just one who played one on TV," she added. "Out of this terrible tragedy of the pandemic and the loss of life and loss of income and everything else that we're suffering through, this is a moment of reckoning."
Political bettors gave little value to Clinton's backing. The PredictIt marketing asking who will win the 2020 Democratic presidential nomination has Biden's shares stagnant at 80 cents. New York Gov. Andrew Cuomo is a distant second at six cents.
Odds on the 2020 winner also went unchanged on Clinton's endorsement. Trump maintains his lead at 50 cents, and Biden is second at 43 cents. Former President Barack Obama endorsed Biden earlier this month.
Odds Favor Reelection
US oddsmakers are not permitted to accept wagers on political outcomes, but books overseas are.
UK betting giant William Hill has Trump the 2020 favorite at 10/11 (implied odds 52.38 percent, a $100 winning wager netting $90.91). Biden is next at 11/10 – a $100 bet winning $110. Both of those lines did not alter on Clinton's support.
Trump, surprisingly, didn't weigh-in on Clinton's backing of Biden. But his campaign manager, Brad Parscale, did.
"There is no greater concentration of Democrat establishment than Joe Biden and Hillary Clinton together," Parscale said in a statement. "Both of them carry the baggage of decades in the Washington swamp, and both of them schemed to keep the Democrat nomination from Bernie Sanders. President Trump beat her once and now he'll beat her chosen candidate."
Sex Scandal
Clinton's endorsement comes as growing concerns regarding a sexual assault accusation against Biden continue to develop. Tara Reade alleges that in 1993, Biden, then the senator from Delaware, forced himself on her while she was an aide in his office.
Biden hasn't responded to the allegations. But his deputy campaign manager, Kate Bedingfield, said in a statement, "He firmly believes that women have a right to be heard – and heard respectfully. Such claims should also be diligently reviewed by an independent press."
What is clear about this claim: It is untrue," Bedingfield declared. "This absolutely did not happen."
California Senator Kamala Harris, the odds-on favorite to be Biden's running mate, said regarding Reade's allegations, "This woman has a right to tell her story and I believe that and I believe Joe Biden believes that. On the issue of Joe, I can only speak to the Joe Biden I know. He's been a lifelong fighter in terms of stopping violence against women."