High-Profile Filly Taraz Suffers Fatal Injury During Workout at Oaklawn
Posted on: February 17, 2020, 11:49h.
Last updated on: February 17, 2020, 11:58h.
In a sport that had more than its fair share of tragedies in the past 14 months, horse racing suffered yet another one on Monday when Taraz, a promising 3-year-old filly, was put down at Oaklawn Racing Casino Resort.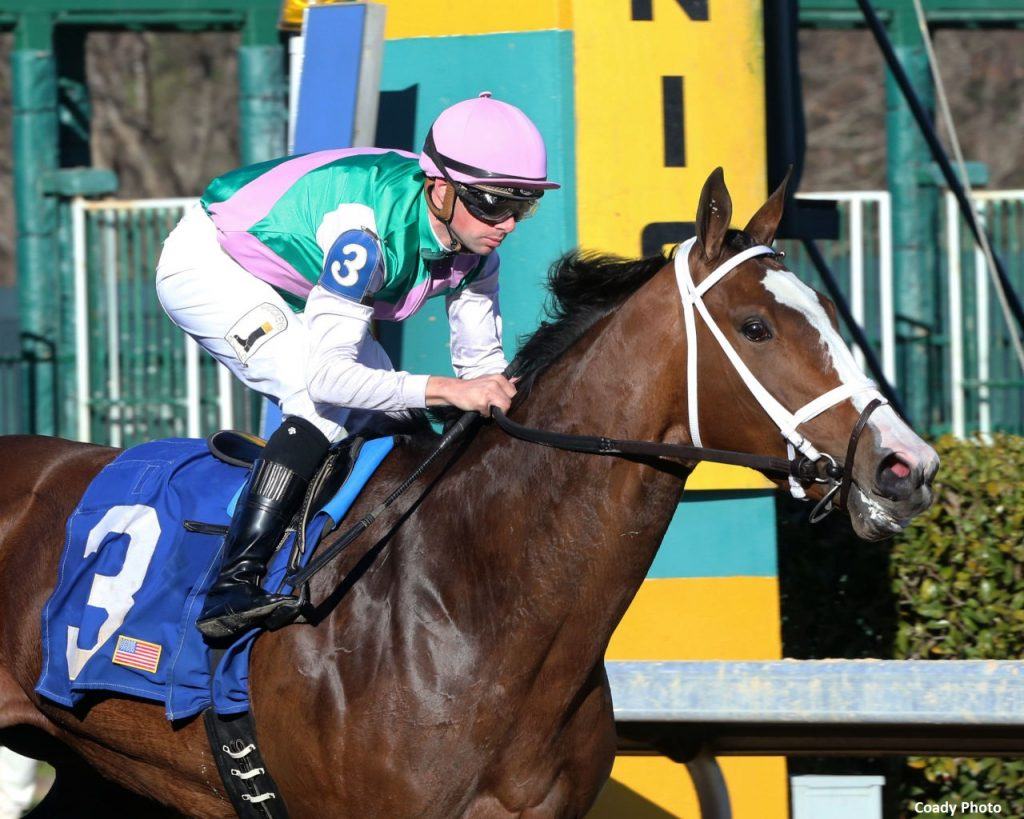 According to Bloodhorse.com, the young horse suffered a severe fracture in her front left lower leg during a workout at the Arkansas track. Oaklawn's attending veterinarian consulted with an equine surgeon as well as Juddmonte Farms, owner of Taraz, and Brad Cox, her trainer as x-rays were taken at the track's barn.
The severity of the injury indicated surgery would not be feasible, the web site reported, and the horse was euthanized.
Unbeaten in three starts, Taraz was quickly being considered a leading candidate for the Kentucky Oaks or to perhaps even run against the colts in the Kentucky Derby. She won the Martha Washington Stakes on Feb. 1 at Oaklawn by nearly four lengths. It was her first race featuring two turns, a key test for young horses to determine if they're able to race in major races like the Derby and Oaks.
All of her victories came by a combined 22.5 lengths.
Her connections were pointing her toward the Grade III Honeybee Stakes, an Oaks prep, on March 7 for her next race.
Death Renews Call for Legislation
Taraz is the highest-profile horse to die since Mongolian Groom was put down after the gelding pulled up before the end of the Grade I Breeders' Cup Classic back in November at Santa Anita Park.
Animal rights advocates and some racing stakeholders have used the mounting fatalities at Santa Anita as well as elsewhere across the US as a call for reforms in the sport. In recent months, racing commissions have held discussions about the jockeys' use of riding crops during races as well as bans on race-day medications.
Some of those proponents also push the Horseracing Integrity Act, a bill before Congress which calls for nationalized standards in racing and an independent body to test horses for drugs.
It's quite clear: American horseracing is addicted to drugs, and it's time for an intervention," said Marty Irby, executive director for Animal Wellness Action and a supporter of the bill, in a statement to Casino.org. "Congress must soon pass the Horseracing Integrity Act that will stop medication abuse and prevent deaths, or horseracing may very well go the way of the greyhound racing in Arkansas."
Racing charts show that Taraz, like every horse she faced in her three career starts, raced on Lasix. Proponents of the drug say helps horses from experiencing pulmonary bleeding after races, and refute claims that the drug can mask injuries.
It is not known whether Taraz had any drugs in her system at the time of the incident Monday or even if they might have played a role in the filly's injury.
Tracks Already Enacting Lasix Bans
Several racetrack owners, including Santa Anita owner The Stronach Group, the New York Racing Association, and Churchill Downs Inc., have already taken action to ban race-day Lasix applications for all 2-year-olds starting this year. It would put the US on par with most other racing markets around the world that ban the use of the drug on race days.
Next year, that ban would also apply to all horses running in graded stakes races.