Hawthorne Race Course Moves Ahead on $450M Casino Project, Hires Veteran Industry Executive with Chicago-Area Ties
Posted on: October 10, 2019, 11:57h.
Last updated on: October 11, 2019, 10:17h.
While other Chicago-area casino plans are stalling, Hawthorne Race Course continues to move ahead with its plans to add one to the historic racetrack. It's a move track officials are making on their own.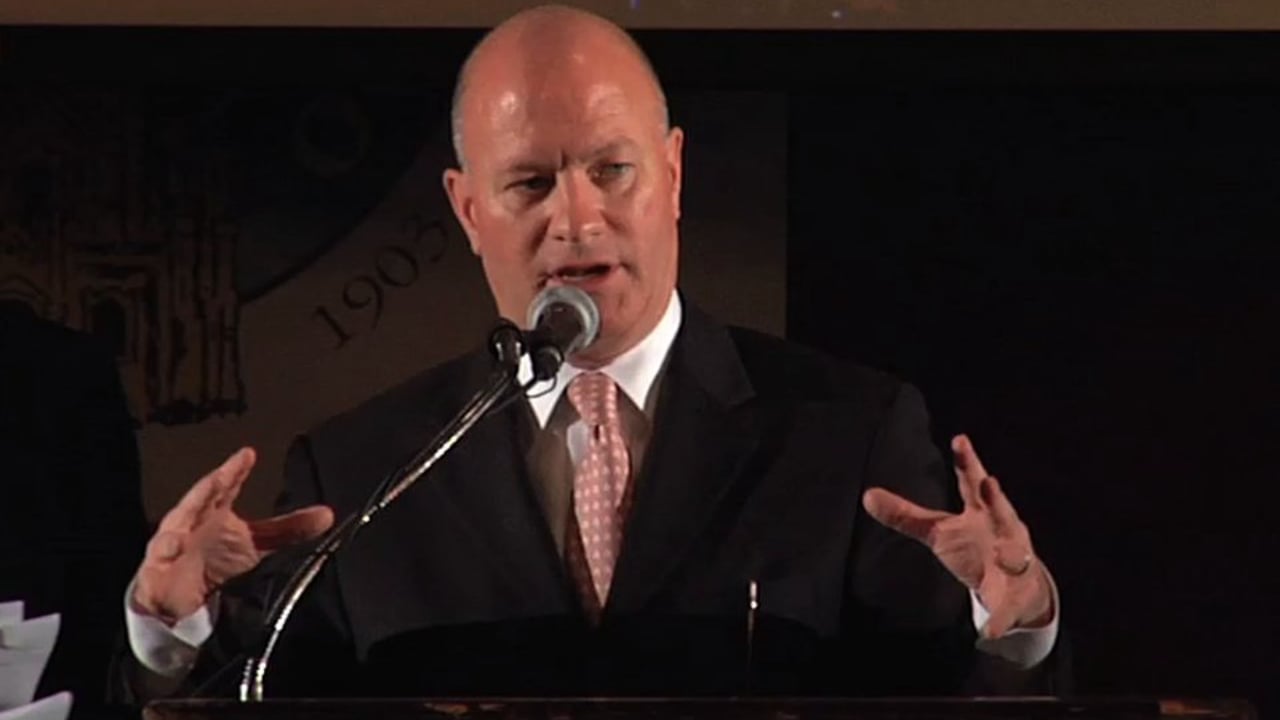 The family-owned track is less than 10 miles from Chicago's Loop, and has held racing for 110 years. They'll stop racing next spring in order to move forward with construction on the 1,200-seat casino, as well as a hotel, a PointsBet sportsbook, and an entertainment venue. That's all part of the $450 million the Carey family plans to invest in the 113-acre venue, pending regulatory approval.
In addition, Hawthorne, which applied for its license in August, announced late last month the hiring of Kevin Kline as its new CEO of Gaming. The 25-year casino veteran previously served as the COO and general manager for Resorts World Catskills Casino in New York.
Tim Carey, Hawthorne's CEO and President, told Casino.org that track officials discussed whether they should partner with a company experienced in the casino gaming industry before moving forward with adding Kline.
"In the end, we felt extremely confident that we could develop our own team in a way that would make us successful," Carey said. "Hiring Kevin is a direct result of that, and he brings with him a level of expertise and experience that we know we'll need. This is a competitive industry, but we know our strengths."
Also, by staying independent, Carey said Hawthorne can focus on developing a gaming experience for consumers – both existing and new – that showcases the racing product.
"We're the oldest sporting venue in Illinois for the oldest sport in America," Carey said. "Horse racing is in our blood, and we know it is appealing to new generations of fans. Having a casino allows us to reach those fans."
What Kline Brings to Hawthorne
Carey said Kline's background shows he has experience in establishing casinos. For example, before working with Resorts World, Kline served as an executive with Caesars Entertainment. He helped open the company's Ohio market by overseeing the launch of Horseshoe Cincinnati.
In addition, he also was instrumental in the company's $500 million redevelopment of Horseshoe Hammond 11 years ago. That role gives him experience in the northern Indiana market that's part of the Chicago market.
However, Kline told Casino.org what drew him to Hawthorne was being able to be part of a family-owned business that can provide a more personal touch.
"Players want to feel appreciated and they want to have an exciting and memorable experience," he said. "In a lot of ways, a family-owned business puts you in much closer contact with your customers, which means you're better positioned to deliver that experience. I'm a strong believer in developing a collaborative team, with an emphasis on agility, and an independent business can be very efficient in this way. Plus, Tim is the fourth generation of his family to lead this business, and so, he has an inherent level of dedication that simply doesn't exist with anonymous stockholders. It's really inspiring."
Kline also has experience with horse racing. At Caesars, he also oversaw Turfway Park in Cincinnati's northern Kentucky suburbs. At Resorts World, he was in charge of Monticello Raceway.
Carey: Chicago Market Not Saturated
Presently, there are nine casinos in the Chicago area, and Hawthorne is likely not the only one to join, as two companies are vying for a license in Chicago's Cook County suburbs. In addition, a Chicago lawmaker is still working to draw operators for its planned casino that was included in the expanded gaming legislation that passed the Illinois General Assembly this spring. That opened the door for Hawthorne as well.
However, some have balked at the Chicago proposal because of the extraordinarily high tax rates on gross gaming revenue. City officials are hoping to persuade state lawmakers to adjust the rates to make its casino prospects more viable.
Another Chicago-area track, Arlington Park, opted not to seek a casino license after owner Churchill Downs Inc. determined the tax structure would not set up acceptable returns. That decision was met with some initial ire by the Illinois Racing Board.
That's not an issue for Carey.
"The Chicago (market area) is obviously a large market, and frankly, there's been talk for a long time about whether the market is saturated," he said. "But we don't think it is, and there are a lot of other businesses that will be vying for the opportunity to open a casino in this market as well. We'll be profitable by developing an entertainment experience that is exciting to gamblers and then delivering on that experience with a very high level of customer service."
The Illinois Gaming Board is expected to act on Hawthorne's casino application by the end of the year. If approved, construction would start after the track's Fall/Winter meet ends on Jan. 4.
Thoroughbred racing would resume in October. While Hawthorne's spring thoroughbred meet would be canceled for 2020 because of construction, track officials still plan to run harness racing on weekends starting in February.
Similar Guides On This Topic