'Harry Potter: The Exhibition' Coming to Sands' Londoner Macau Casino Resort
Posted on: May 29, 2023, 11:15h.
Last updated on: June 1, 2023, 02:30h.
Las Vegas Sands debuted its $2 billion integrated resort called The Londoner last week on Macau's Cotai Strip.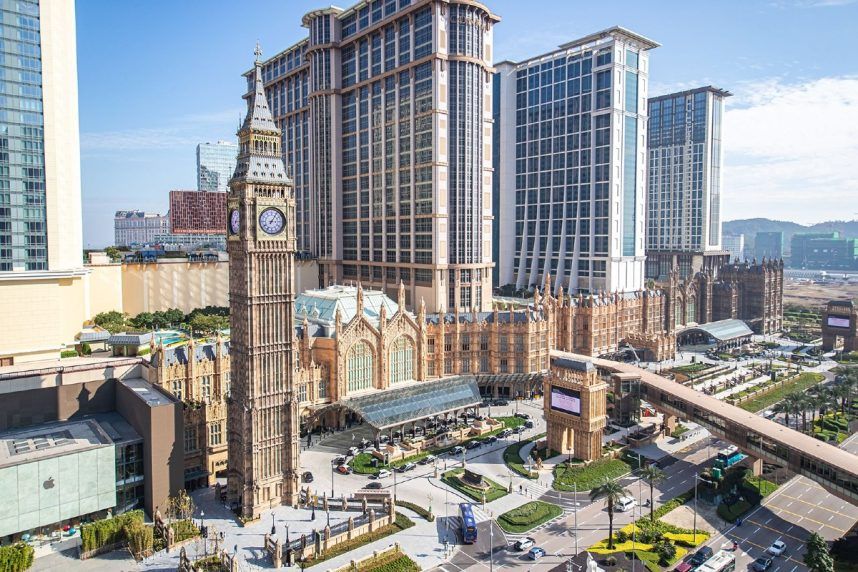 The reimagined Sands Cotai Central is now a London-themed complex featuring replicas of some of the UK capital's most iconic landmarks. That includes Big Ben, the Palace of Westminster, 10 Downing Street, and Piccadilly Circus' Shaftesbury Memorial Fountain.
The Londoner is part of Sands' multibillion-dollar plan to pivot from focusing on VIP players in the Chinese casino hub to the premium mass market. The segment is considered above the general public but below the high-roller demographic.
In exchange for the new 10-year gaming license, it gained late last year from the Macau government, Sands China, Las Vegas Sands' Asian gaming unit, pledged to invest a minimum of $3.8 billion into its resorts in town. About $3.5 billion of the commitment must go towards non-gaming developments.
Speaking recently with CNBC, Sands' CEO, Rob Goldstein, said the company plans to spend much more than $3.8 billion in Macau through 2033.
This idea that we pledged $3 billion or $4 billion is irrelevant because we are going to spend a lot more than that in Macau," Goldstein revealed. "We are here for the long haul, and we've always been a believer in this market. Our actions speak very loudly."
The Londoner gives Asian tourists a closer London experience than making the lengthy trip to the UK. And soon, the casino will additionally provide Asian residents with the opportunity to experience "Harry Potter: The Exhibition" much closer to home.
Future Attractions
The Londoner is set to become the host of the first "Harry Potter: The Exhibition" destination in all of Asia. After debuting in Philadelphia in 2022, the revamped "Harry Potter: The Exhibition" shows in Paris and New York City.
The immersive interactive exhibition, show organizers say, "delights visitors through powerful storytelling and innovative technology featuring original props and costumes" from the film series.
"Harry Potter: The Exhibition" is showing in New York's Herald Square and at the Paris Expo Porte de Versailles. The series is next to move to The Londoner.
Tickets will go on sale later this year, Sands officials said.
Macau Optimism
Goldstein also divulged his views on the future of Macau. He expressed the opinion that China forcing out VIP junket groups that had kept Macau's high roller rooms busy for many years isn't as great of a concern as some think. Goldstein said that while high rollers generate more gaming revenue, that doesn't always translate to better bottom lines for the company.
Pre-pandemic, we had a very large junket segment, which is now gone. But that segment created very high numbers in terms of revenues, although less success in terms of bottom line and EBITDA (earnings before interest, taxes, depreciation, and amortization)," Goldstein explained. "We live in a new world today. I don't know if we'll reach the same levels of topline gaming revenue. But I think we can exceed EBITDA numbers of 2019."
Goldstein added that Sands has a fresh gaming concession and hopes "to be here for many years beyond that."