Harrah's Joliet Accused Murderer Prowled Casino for Two Days, Court Hears
Posted on: May 10, 2023, 12:24h.
Last updated on: May 11, 2023, 01:09h.
A man accused of brutally murdering a stranger at Harrah's Joliet was permitted to wander the casino for two days without being challenged, a jury in Will County, Ill. heard.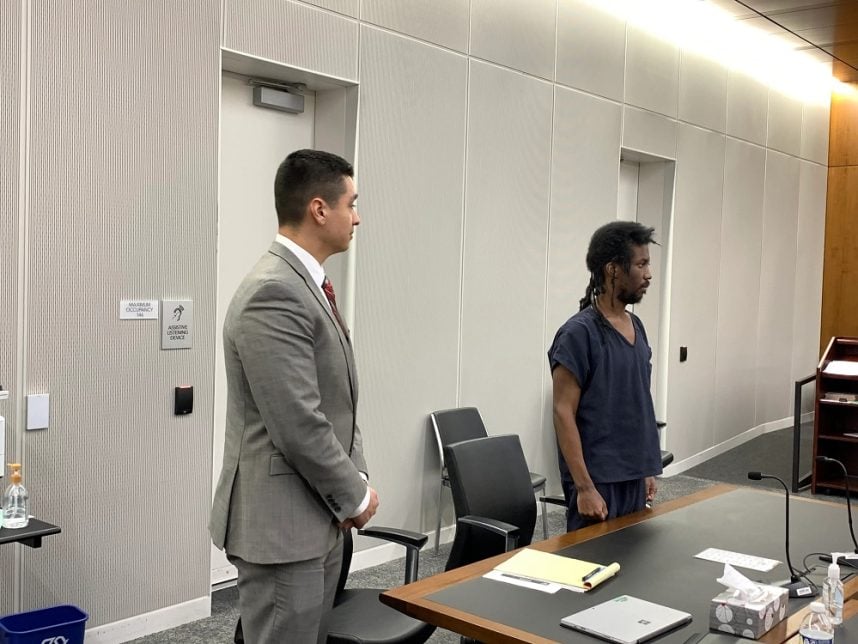 Robert Watson allegedly stabbed 76-year-old Emmanuel "Sam" Burgarino 26 times in a hallway on the fifth floor before robbing him and leaving him to die. His lawyers contend he suffers from schizophrenia and was mentally incompetent at the time of the killing.
On Monday, the jury saw a security video from Harrahs that showed Watson prowling the property over two days without being questioned by casino staff, Patch.com reports.
Larry Ferguson, manager of surveillance at Harrah's Casino Joliet, testified that Watson must have spent the night somewhere inside the casino as there was no footage that showed him exiting the building between midnight and 7 a.m.
'Deserves Oscar'
On Tuesday, Dr. Monica Argumedo told the jury that if Watson was faking his mental illness, as prosecutors contended, he deserved an Oscar, Patch.com reported. Argumedo said Watson was admitted to a mental institution in 2013 after he climbed a water tower naked. He later told doctors that he had heard voices and threatened to jump from the tower because he "wanted to see God."
Watson has since developed a preoccupation with water, which he believes has been poisoned to control his mind. He has refused to eat food at the Will County Jail because he believes this has also been poisoned. He has repeatedly exposed himself to the staff at the jail, according to Argumedo.
Last week, at the start of his trial, Watson told the judge that he wanted to get rid of his public defense lawyer, Shenonda Tisdale, and denied he was insane.
"I did not kill the man at the casino," Watson said. "My public defender is trying to get me to make an insanity plea."
After the court was briefly adjourned so that Tisdale could consult with her client, Watson agreed to proceed with the insanity plea.
Civil Claim Stalled
Burgarino was visiting the casino with his girlfriend, Denise Dixon, when he was killed. Dixon, who had been waiting for him on the gaming floor, later sued operator Caesars Entertainment for negligence, arguing Harrah's staff failed in their duty of care to protect Burgarino.
The case went to mediation, but as of June last year, no settlement had been reached, and the parties were "at an impasse," according to court documents.
Watson was arrested the day after the murder in the Joliet Public Library, just two blocks from the casino. Police found Burgarino's bloodstained cash in his backpack.