Hard Rock Hotel Casino Tejon Ready to Break Ground on $600M Resort Near Bakersfield
Posted on: November 10, 2023, 09:00h.
Last updated on: November 14, 2023, 09:15h.
Hard Rock International is continuing its US expansion spree through Southern California. The company's latest bet is a $600 million development roughly 25 minutes south of Bakersfield in Mettler through a partnership with the Tejon Indian Tribe.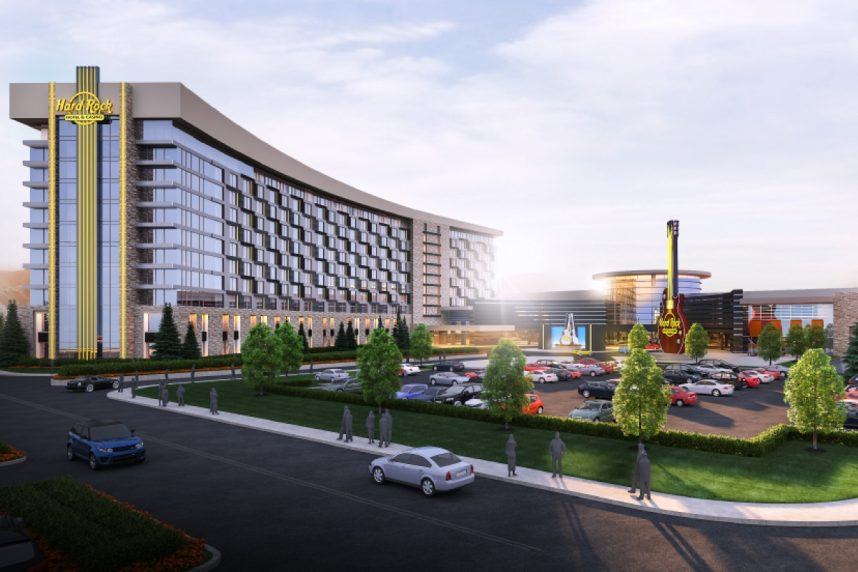 After fighting for a Class III gaming compact with the state for nearly a decade, California Gov. Gavin Newsom (D) signed a revenue-sharing agreement with the Tejons in June 2022. About five months later, the US Department of the Interior's Bureau of Indian Affairs (BIA) agreed to place approximately 320 acres of land the tribe acquired in the federal trust.
With Newsom's signature and the federal agency's decision to place into trust the land located in Kent County just west of State Route 99 between Valpredo Avenue and Maricopa Highway, the Tejon Tribe and Hard Rock were formally cleared to begin construction on their casino project.
The developers expect to break ground on the resort next month. Construction is expected to take 20 months, meaning a later summer 2025 opening is anticipated. Hard Rock International is owned and operated by the Seminole Tribe of Florida. The company owns and operates commercial casinos and helps federally recognized tribes manage their Indian casinos.
Tejon Tribal Reservation
Though recognized by the US federal government in January 2012, the Tejon Indian Tribe, the only federally recognized tribe in Kent County, did not have sovereign land until the BIA agreed to take the 320 acres of land into trust in November 2022.
The Hard Rock component is to occupy roughly 52 acres of the reservation. The casino resort will be built on the southern end of the tract as part of a plan that calls for a 165,500-square-foot facility with more than 3,000 slot machines and table game positions.
An 11-story, 400-room hotel, 13 food and beverage outlets, a resort-style outdoor pool complex, and a meeting space are also in the development plan. A Hard Rock Live entertainment venue, Rock Spa & Salon, and Body Rock fitness center are additionally included.
Hard Rock Tejon will increase tourism, create approximately 5,000 jobs, increase investment and purchasing in the local economy, provide resources and services for Tejon Indian Tribe members, build privately funded infrastructure improvements at no cost to taxpayers, and add new entertainment amenities," read a Hard Rock International statement.
Hard Rock projects that about 3,000 will be permanent resort positions.
Reservation Plan
Hard Rock will occupy the southeastern portion of the Tejon reservation. The southwestern corner will feature a 43-acre organic farm and a fire station. North of the casino resort will be a 22-acre RV parking area with restroom facilities. A water detention and reclamation area spanning 13 acres will be located west of the RVs.
Further north, the tribe plans to utilize 102 acres for residential use. On the east side, a 29-acre park will be about 25 acres, which will be designated for a tribal administration building and a community health center.
Hard Rock's $600 million investment is for the casino and resort. The tribe plans to use the revenue share from the entertainment and hospitality complex to fund its reservation infrastructure.