Hard Rock Bristol Casino Expands Temporary Gaming Space Inside Former Mall
Posted on: March 21, 2023, 08:56h.
Last updated on: March 21, 2023, 09:07h.
Hard Rock Bristol — dubbed Virginia's "first casino" — has expanded its temporary gaming space inside the former Bristol Mall to include additional slot machines and blackjack tables with lower minimums.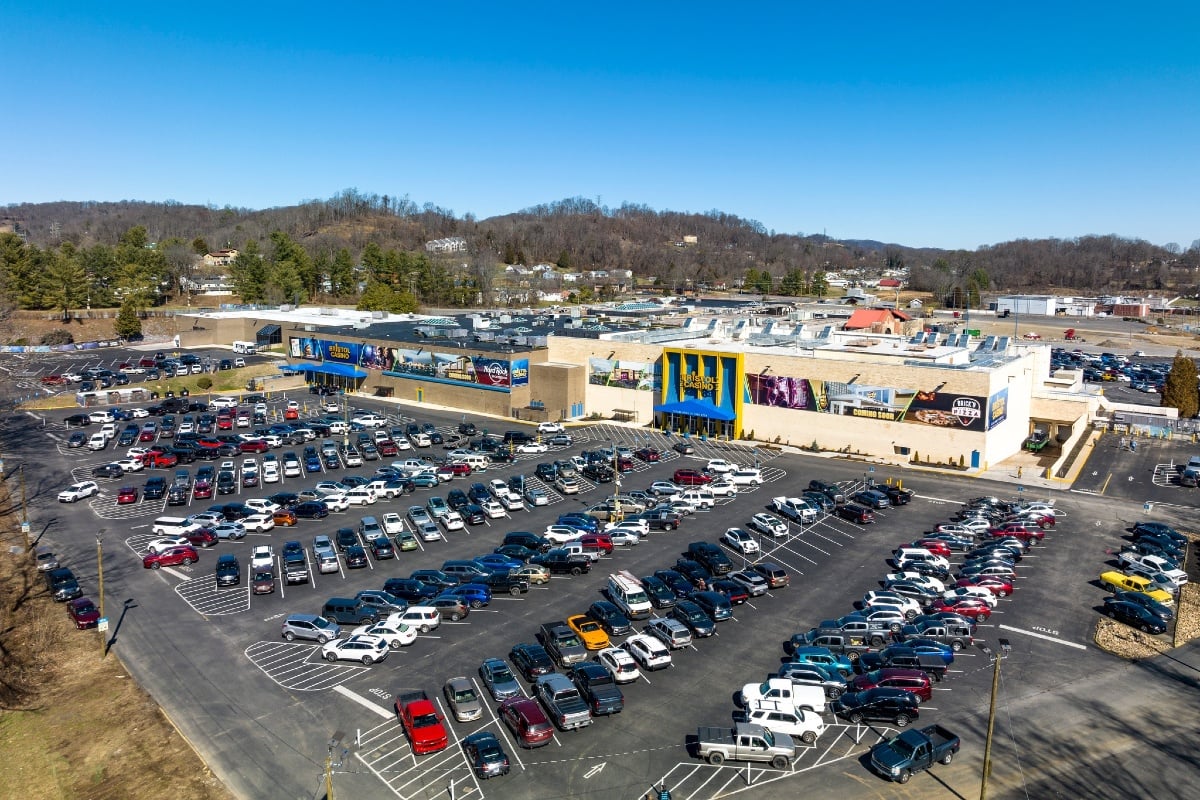 In 2020, Bristol was one of five cities that Virginia state lawmakers allowed to consider authorizing a casino development through a local vote. That year, Bristol voters signed off on a resort development pitched by Hard Rock International. More than seven in 10 voters backed the casino.
Hard Rock recently broke ground on the $400 million permanent resort that's being built adjacent to the Bristol Mall. Virginia's 2020 gaming law allows authorized casino resort developments to operate a temporary gaming space amid construction.
Hard Rock opened its provisional casino inside what was once a Belk department store last July. Hard Rock Bristol officials announced Monday that it has placed about 30 new slot terminals on the casino floor.
The property also debuted the "Party Pit" next to the casino's bar and sports lounge. The "Party Pit" features four blackjack tables with $15 minimums. Minimums at other tables are typically $25.
We are thrilled to offer new slots and table games for our guests," said Allie Evangelista, president of Hard Rock Bristol. "With these additions, the casino now has 890 slots and 29 tables, along with our sportsbook."
Evangelista said the new slot offerings include Dragon Link terminals and machines from Japanese gaming manufacturer Sega Sammy. Sega Sammy slot titles include Resident Evil: Vendetta, Egyptian Magic, and Dragon Power.
Bristol Casino Revenue
Hard Rock Bristol has generated strong revenue in its first eight months of operation. The temporary casino opened its doors on July 8, 2022.
Hard Rock Bristol Gross Gaming Revenue
July — $11.7M
August — $14.2M
September — $14.3M
October — $14.1M
November — $12.6M
December — $14.9M
January — $13.4M
February — $13.7M
Hard Rock Bristol is no longer the only legal casino in Virginia after Rivers Casino Portsmouth opened on January 23. The casinos won't be competing for much of the same demographic, as Rivers is more than 300 miles east of Bristol.
Summer 2024 Opening
Hard Rock is targeting summer 2024 to open its permanent resort and casino in Bristol.
The $400 million investment will create a casino floor spanning 90,000 square feet with 2,700 slot machines and 100 table games. An on-site sportsbook will also be featured. The resort will include two hotel towers with 300 guestrooms and suites. Five restaurants and four bars will provide an array of culinary offerings.
Staying true to the company's rock 'n' roll heritage, Hard Rock Bristol will come with a 3,200-seat concert space and an outdoor amphitheater with an audience capacity of 20,000 people.
Hard Rock expects to hire up to 1,500 additional employees ahead of the permanent resort's opening. The casino is already underway with that hiring spree, as Evangelista said it remains difficult to find workers.
"Even though we are in 2023, and COVID was really 2020, people are still having extreme challenges with hiring," Evangelista said this month. "I think every business has that fear — if I'm growing and expanding, am I going to be able to get the workforce that I need?"