Hard Rock Atlantic City Looks to Hire Drug Court Graduates, Partners With Casino Union
Posted on: May 1, 2018, 12:00h.
Last updated on: May 1, 2018, 09:35h.
Hard Rock Atlantic City is partnering with casino workers union Unite Here Local 54 to offer jobs to graduates of the Atlantic and Cape May County Drug Court.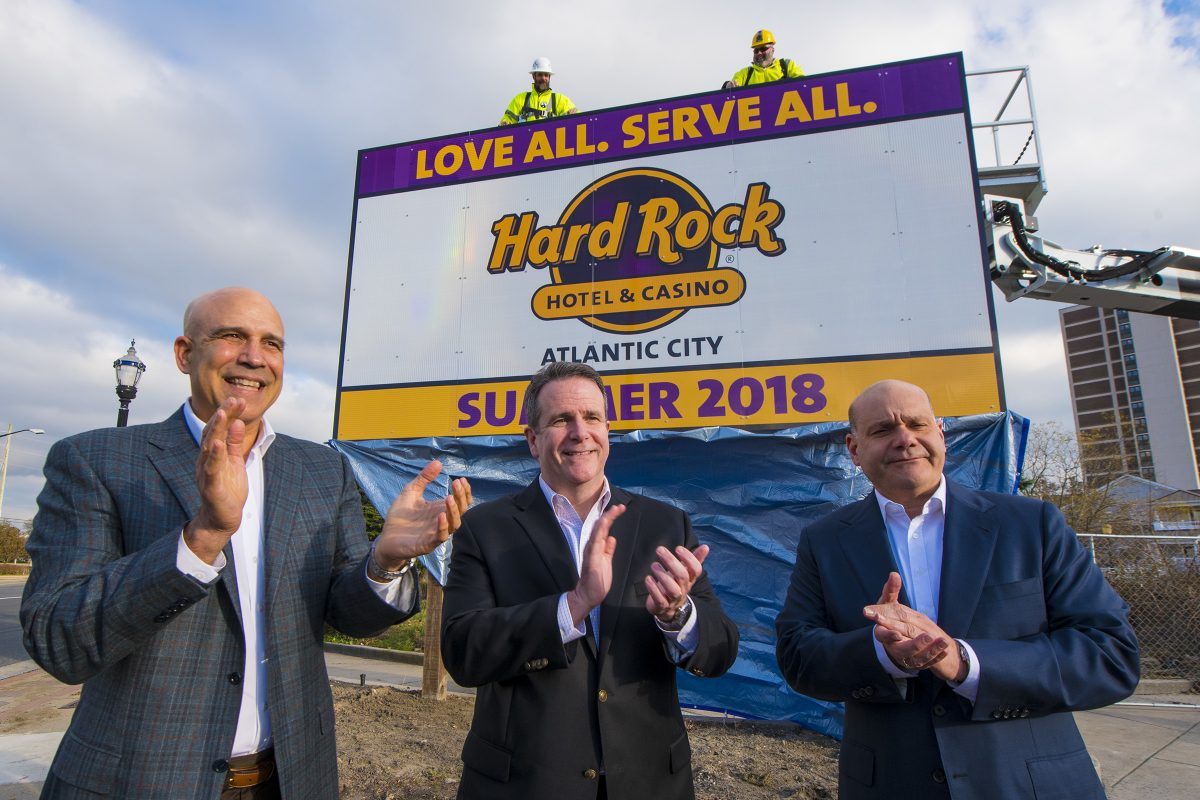 Breaking AC, a local online news source covering New Jersey's gambling beachfront town, reveals that Hard Rock executives are opening their doors to former drug court participants who have adequately proven their sobriety to county officials.
"If you're sober and living a sober life, why wouldn't we hire you?" asked Joseph Jingoli, one of two investors along with Hard Rock who is funding the casino's $500 million renovation.
"We are hiring people as we speak," Jingoli said Monday. "And when they go to their second interview, they're not held back or rejected because of their past."
Hard Rock acquired the former Trump Taj Mahal from billionaire Carl Icahn in March 2017 for $50 million. It's currently in the process of ridding the property's Indian-themed décor and overhauling it into a casino that pays homage to New Jersey's rich rock 'n' roll history.
Hard Rock Atlantic City is scheduled to open June 28.
Drug courts in New Jersey seek to "assist defendants in overcoming alcohol and other drug dependencies while resolving related criminal charges."
Recovery Program
The Atlantic and Cape May County Drug Court, which is being renamed Recovery Court, has partnered with the casino union to graduate individuals into the resort workplace. Once presiding judges rule that defendants have satisfied the court's sobriety requirements, those interested in pursuing employment in the hospitality and casino industries will be referred to Unite Here Local 54.
Union President Bob McDevitt says drug court alumni will undergo relevant training to careers of their interest.
"People coming out of Recovery Court will need to work a program of recovery for the rest of their lives," Jingoli added. "If they do, I have no doubts they'll be great employees, community members, parents, wives, and husbands."
Drug court is being renamed Recovery Court at the recommendation of New Jersey Superior Court Judge Mark Sandson. "What we do is recovery. We don't do drugs," Sandson declared.
Workers Needed
Atlantic City has been one of the hardest hit areas in all of New Jersey when it comes to dealing with the opioid epidemic. Atlantic and Cape May counties currently have roughly 800 participants in their drug recovery program.
Hard Rock is filling 3,500 employment positions, and with the summer opening of the former Revel, which will be known as Ocean Resort Casino, more than 6,000 jobs are available in Atlantic City.
McDevitt says that's great news for out of work workers who remained in town despite five casinos closing between 2014 and 2016. But for the companies in need of talent, it presents a problem.
"A lot of people pulled up their stakes and left," McDevitt explained in February. "Young people are not staying around. They don't see a ton of opportunity."
That's presumably why Hard Rock is becoming the first Atlantic City casino to look to the region's drug court for potential employees. Hard Rock VP of Community Relations Robert Lee says it additionally plays into the company's corporate mission that reads, "Love All, Serve All."