GTA Online: Rockstar Games Confirms Vinewood's 'Luxury Casino' Opening Soon
Posted on: June 16, 2019, 03:00h.
Last updated on: June 15, 2019, 02:04h.
Grand Theft Auto publisher Rockstar Games has announced that the long-awaited casino in its GTA Online game will shortly be open for business.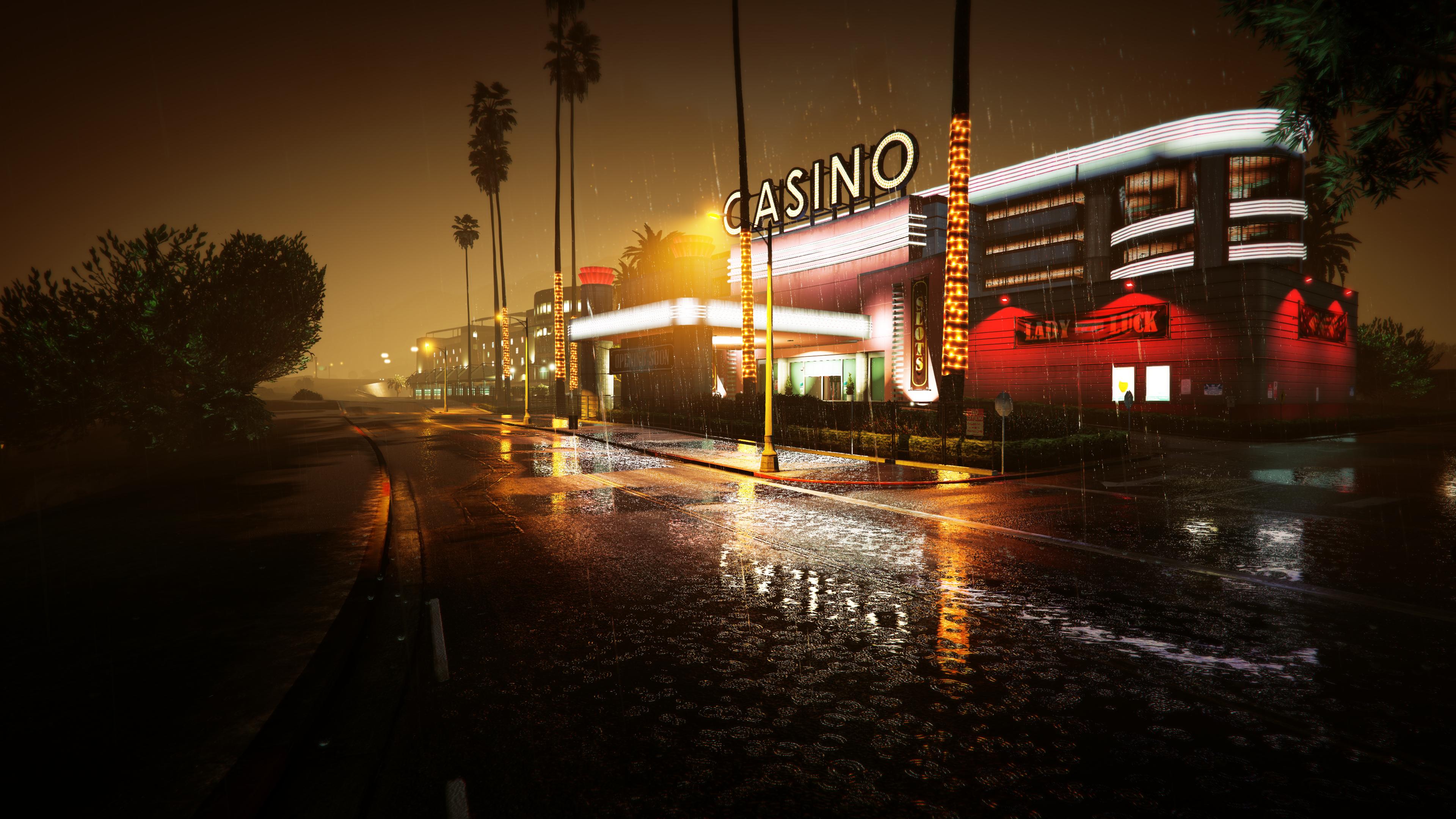 Fans of the free-roaming multi-player have been waiting a long time for this. Ever since the debut of the game, five years ago, a sign saying "opening soon" has hovered over the entrance to the casino in Vinewood, an upmarket district of the fictional City of Los Santos that is loosely based on Hollywood, Los Angeles.
To put that into perspective, it's taken a similar amount of time for Rockstar to get its casino up and running as it has for Wynn Resorts to build the also-soon-to-open Encore Boston Harbor from the ground up at a cost of $2.5 billion.
Vinewood's long-shuttered casino has become a running joke, an internet meme among gamers. But last week, players noticed that the sign had come down and evidence of construction outside the casino – a dumpster, a stack of 2x4s and some portable toilets – suggested the wait would soon be over.
Gambling or Not?
On Thursday, Rockstar confirmed the rumors, announcing a new update that included a fully functional "luxury" casino would be made available soon.
There were no details on how the casino might function within the context of the game, but if it's anything like the casino in Grand Theft Auto: San Andreas, it will include playable games like blackjack and roulette and will also be an in-game business that players can ultimately own.
The casino will open at a time when controversy about in-game 'gambling' is rife and increasingly attracting the attention of politicians and regulators — whether it be social casino games that ape the dynamics of real casino games but with the absence of a real-world prize, or loot boxes that use chance-based mechanisms to deliver in-game rewards.
While players at GTA Online's forthcoming casino will no doubt be risking in-game currency at the tables only, the use of microtransactions within the game — which give players the option of topping up GTA Dollars using real-world money via "shark cards" — is likely to displease regulators in certain jurisdictions.
M for Mature
In May, Republican US Senator for Missouri Josh Hawley said he would shortly introduce the "Protecting Children from Abusive Games Act," which seeks to address the issue of games that employ microtransactions and mechanisms that approximate the experience of gambling.
In North America, GTA is rated M for Mature, with an age restriction of 17 years or older.
"Social media and video games prey on user addiction, siphoning our kids' attention from the real world and extracting profits from fostering compulsive habits," Hawley said in a statement. "No matter this business model's advantages to the tech industry, one thing is clear: there is no excuse for exploiting children through such practices."
But this is a game series that has never shied away from controversy-stirring features — from carjackings to beating up prostitutes. Amid the violence, adult humor, nudity, strong language, sexual content, and depictions of drugs and alcohol abuse, a play-money casino seems pretty tame.
It's only surprising that this particular controversy took Rockstar such a long time to roll out.
Latest Casino Stocks:
Retrieving stocks data...
Retrieving stocks data...
Retrieving stocks data...
Retrieving stocks data...
Retrieving stocks data...