Golden Nugget Could Be Savior of Danville Pensions
Posted on: June 7, 2023, 03:47h.
Last updated on: June 8, 2023, 01:08h.
Illinois is ground zero for the ticking time bomb that is this country's state-level public pension system. But Danville is hoping the new Golden Nugget will help the city avert a retirement plan crisis.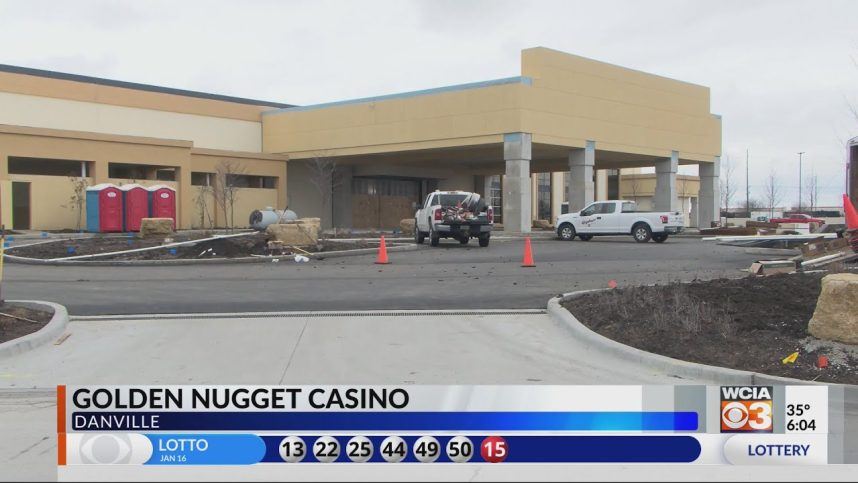 A temporary version of the Golden Nugget Danville Casino opened late last month. That's as its operator, New York-based development firm Wilmorite Management Group, awaits final approval from the Illinois Gaming Board (IGB) for a permanent venue in the city of roughly 33K. The casino is a joint venture between the Wilmot family and Tilman Fertitta, whose Fertitta Entertainment Inc. (FEI) controls the Golden Nugget brand.
Mayor Rickey Williams, Jr. believes the gaming venue will be a significant boon for the city's ailing public pension system.
We are going to be putting 90%, this year, of the money that we receive from the casino, directly toward extra pension payments," said the mayor in an interview with Laura Williams of 1490 WDAN. "We anticipate that to be about $5 million.  We believe, that within the next 12 to 15 years, that we could actually be fully funded."
Danville is subject to an Illinois mandate that its firefighter and police pensions be 90% funded by 2040. It's estimated that annual contributions from Golden Nugget Danville could amount to 10% to 12% of the city's budget, potentially providing significant relief for the strained retirement plans.
Golden Nugget Could Help, but Not Cure
At a November 2022 city council meeting, Williams said the plan is to get 100% funding by 2040, beating the 90% requirement. That's an ambitious goal, and one that's likely to require contributions from sources beyond the Golden Nugget.
The mayor observed at that meeting that police and firefighter pension funding resided at 32.24% and 23.05%, respectively. While those figures are well ahead of 2018 funding levels, they are still far below the state's 2040 mandate, and well off the percentages considered as solid funding of public pensions.
The county seat of Vermilion County, Danville was selected in 2020 as the site of a new gaming property in Central Illinois. Wilmorite expects the venue will have 500 slot machines, 14 table games, a sportsbook, a steakhouse, and a food court.
While Wilmorite is making financial contributions to enhance Danville's Boys & Girls Club and update the city's sewer system, the ability of the Golden Nugget to provide ballast to the city's public pensions remains to be seen.
Casinos Not Silver Bullets
New gaming venues do present cities and states with fresh revenue-generating opportunities. But analysts and pension experts widely assert casinos are not a panacea for decrepit public retirement programs.
Still, cash-strapped Illinois will take revenue where it can get it, and that includes new gaming venues in Chicago, Danville, and Rockford.
Of the 15 worst-funded public pension plans at the end of 2022, eight were in Illinois, according to Equable. Chicago's city employees' retirement systems debt exceeds that of 44 states, and the overall public pension debt faced by Illinois is surpassed only by California,- a state that's more than triple the size of Illinois.