Glenn Straub Rips New Jersey and State's Division of Gaming Enforcement
Posted on: June 21, 2016, 02:50h.
Last updated on: August 22, 2016, 12:51h.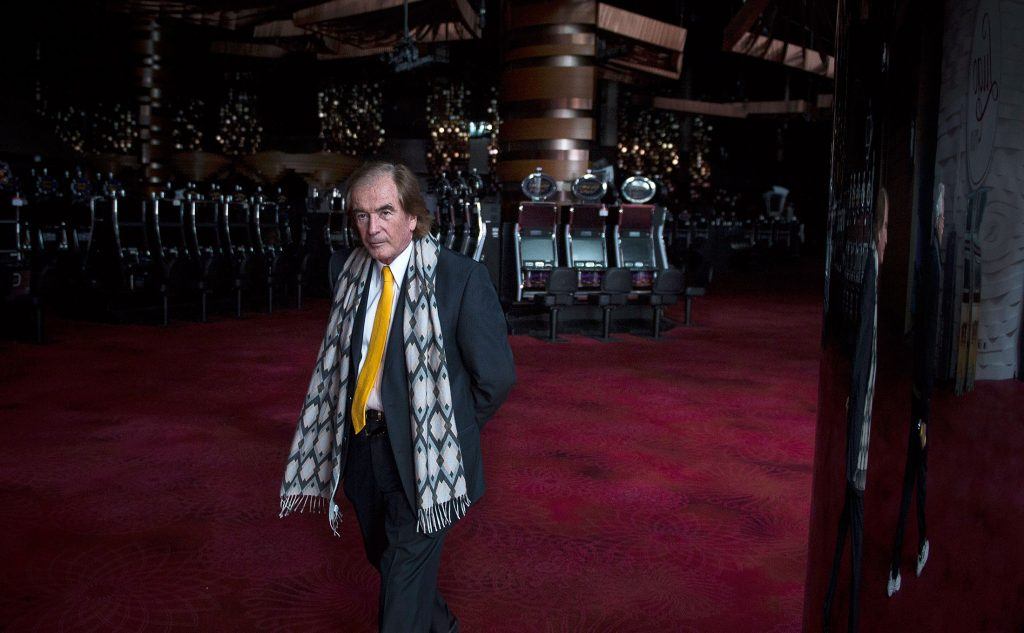 Glenn Straub held nothing back this week in addressing what he believes is unnecessary regulatory licensing protocols being enforced by New Jersey's Division of Gaming Enforcement (DGE).
In a scathing statement, the Florida-based real estate developer lashed out at the DGE for delaying his efforts to reopen the Revel Atlantic City. Straub's corporation, Polo North Country Club, paid $82 million in 2015 to acquire the $2.4 billion bankrupt Boardwalk property.
Straub planned to open 900 hotel rooms on June 15, but has been forced to postpone rolling out the red carpet. The DGE is requiring Straub to adhere to extensive casino licensing standards, even though Straub says he is simply a vendor who plans to lease the casino to an operator.
"This is just one more example of New Jersey's anti-business attitude," Straub said. "If the former Revel were reopened as contemplated, in a timely fashion, it would go a long way to cure the financial ills of Atlantic City and prevent a takeover by New Jersey."
DGE Overstepping Boundaries
Straub's angst towards the DGE is based upon the fact that he isn't currently trying to open the Revel as a casino but simply a hotel and resort. Construction is ongoing for a zip line, ropes obstacle course, and even a so-called "endurance bicycle course."
Come summer, Straub would like to reintroduce the casino floor to his hotel visitors, however he wouldn't be operating the gaming. Instead, Straub says he would simply act as a landlord leasing the space to a qualified applicant, an applicant that should take the blunt scrutiny of the DGE instead of Polo North.
"Polo North's application has been pending for months; it has paid over $100,000.00 for New Jersey's licensing investigation; and some of the largest and most experienced casino law firms in New Jersey contend that the extensive licensing standard is not appropriate nor warranted," Straub defended.
The DGE hasn't issued a statement on its review of Straub's company.
No Champagne Yet
One of the primary reasons Straub can't open the Revel is that he still hasn't been issued a liquor license. Straub has previously said that opening a resort in Atlantic City without the right to serve booze is downright "crazy."
Different from the rest of the state, in Atlantic City the DGE regulates liquor licenses through the Casino Hotel Alcoholic Beverage Control. Everywhere else in the Garden State, those powers are reserved to the New Jersey Division of Alcoholic Beverage Control.
Straub wants to toast the Revel's comeback, but the property is currently dry. Straub has spent a fortune, at least according to the commoner's economic standing, and is ready to dump more capital into the venue should New Jersey meet him at least halfway.
If it doesn't, Straub is ready to get his lawyers involved.
"Neither the citizens of South Jersey nor Polo will tolerate this latest example of abuse of power that not only prevents the economic recovery of South Jersey but also discourages others from investing in the area," Straub concluded. "Polo will not hesitate to use legal remedies to right this wrong."