Georgia Casino Bill Resuscitated But Prognosis Not Good
Posted on: March 26, 2017, 02:00h.
Last updated on: March 24, 2017, 07:30h.
Supporters of casino gaming in Georgia have new, albeit slim, hope. The state's Destination Resort Bill, which died in the Senate last month, has resurfaced in the House with a few tweaks and a new sponsor.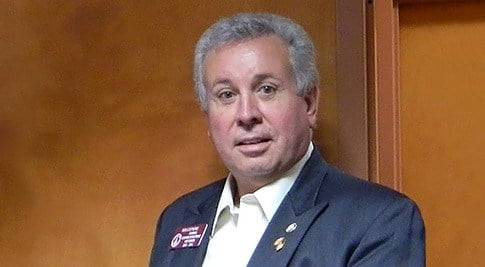 Representative Ron Stephens (R -Savannah) presented an updated version of the bill to the House Regulated Industries Committee on Thursday. He hopes that by proposing four licenses instead of two, the legislation will gain more statewide support by allowing more communities to benefit.
Double the Fun
The previous bill proposed a casino for the Metro Atlanta area and another for a smaller city, such as Savannah or Columbus, thus alienating most of the state from involvement.
"[With the previous bill], we've eliminated the opportunity for certain places around the state to even be part of the game, if you will. No pun intended," Stephens told committee members.
"We really are looking for a high-end investment for tourism," he added.
There is a sense that if Atlanta is to compete nationally in the convention business it needs a more compelling entertainment offering in the downtown area. A recent survey revealed that 22 percent of Atlanta convention visitors said they would not come back to the city because of lack of evening entertainment.
Under the terms of the bill, the Atlanta resort would require an investment of at least $2 billion from a successful bidder, with the second largest casino requiring at least $450 million. Two smaller, "tertiary" properties would also be permitted with a minimum investment of $150 million each.
Dissenting Voices
But to opponents of casino gaming, the doubling of licenses will simply make the proposal doubly unappealing, and there are many dissenting voices in the state, particularity from church groups.
"Casinos are a net loss for the state," claimed Dave Baker, executive director of the Faith and Freedom Coalition of Georgia. "They bring addiction, bankruptcy and crime. That includes human trafficking. And we work to fight so many of these things in so many other bills to bring casinos to the state is just moving completely in the wrong direction."
The previous version of the bill, sponsored by Senator Brandon Reach, failed even to  make it out of a Senate committee, after a committee hearing on the bill was canceled due to lack of interest. Its reemergence in the House suggests that its sponsors at least believes it has a better chance there.   
Stephens, certainly, is optimistic, although he concedes it will take some political maneuvering to make it work.