Genting's Massive Casino Plan Faces Opposition in New York State
Posted on: December 14, 2014, 09:00h.
Last updated on: December 12, 2014, 06:54h.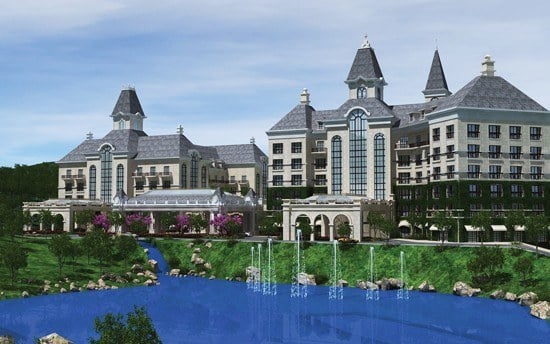 Genting's campaign to build a $1.5 billion casino resort in Orange County is proving to be something of a headache for the Malaysian casino giant.
Not only is it by far the most expensive of the various proposed casino projects, but it's also located within the most competitive area of the three upstate regions where licenses are up for grabs; it's the one most vigorously opposed by the public, too.
State gaming officials said they had received 3,428 letters and emails as of last Wednesday about the project, far more than they had for any other of the proposals.
And the vast majority express horror at the idea of a 1,000-room hotel with accompanying a ski center and a "rejuvenated Renaissance Fair medieval festival" disturbing the tranquility of Sterling Forest, Orange County, 40 miles from New York City.
In fact, environmentalist groups and local nature lovers are up in arms about Genting's plans to build its casino in the largely untouched highland forest habitat that is vital for the survival of many species, such as black bears and black foxes.
Nine Competing for Hudson Valley/Catskills
"Here is our message to Genting: pack up your money and go someplace else," Rodger Friedman of the Sterling Forest Partnership, told the New York Daily News this week.
His opinion is echoed by many politicians, including former New York Governor George Pataki, who has called the area a "17,500-acre environmental treasure."
"In spite of a vigorous public relation's effort to portray the project as environmentally benign, or, incredibly, as environmentally beneficial, I have grave concerns that this project and its projected 7 million visitors would wreak havoc on Sterling Forest," said Pataki in a recent statement.
It seems odd that Genting failed to predict that their choice of location might engender so much controversy and hostility, especially when entering into what they knew would be a hugely fierce bidding process.
Four licenses are available across all three regions, with no one region able to take on more than two licenses; and of the 16 bidders in total, nine are vying for space in Genting's chosen region, the Hudson Valley/Catskills.
Decision December 17
On December 17, a five-member panel of the Gaming Facility Location Board will meet in Albany to decide which of the bidders will receive the coveted licenses, and Gaming Commission spokesman Lee Park said recently that public support will be a strong factor in deciding how the licenses will be distributed.
Genting must have done its homework thoroughly, and therefore it must have been aware that back in 2000 a 575-acre plot in the center of the forest was bought by a developer who planned to build a housing community there.
Environmentalists took up the cause, supported vocally by ex-governor Pataki, and were able to procure the tract of land for the state park.
Genting remains optimistic, however: "We are deeply aware of the emotional connection many feel to Sterling Forest," said Genting spokesman Michael Levoff in response to the criticism. "We have designed our project to be in tune with the natural surroundings while protecting the surrounding environment, our most important asset."
Most Read