Genting Empire Resorts Acquisition Downgrades Casino Giant Credit Rating to Negative
Posted on: August 30, 2019, 01:00h.
Last updated on: August 30, 2019, 01:50h.
Genting Berhad, the investment and holding company of the Malaysian-based Genting Group conglomerate, has been downgraded by Fitch Ratings to "negative" following its acquisition of Empire Resorts.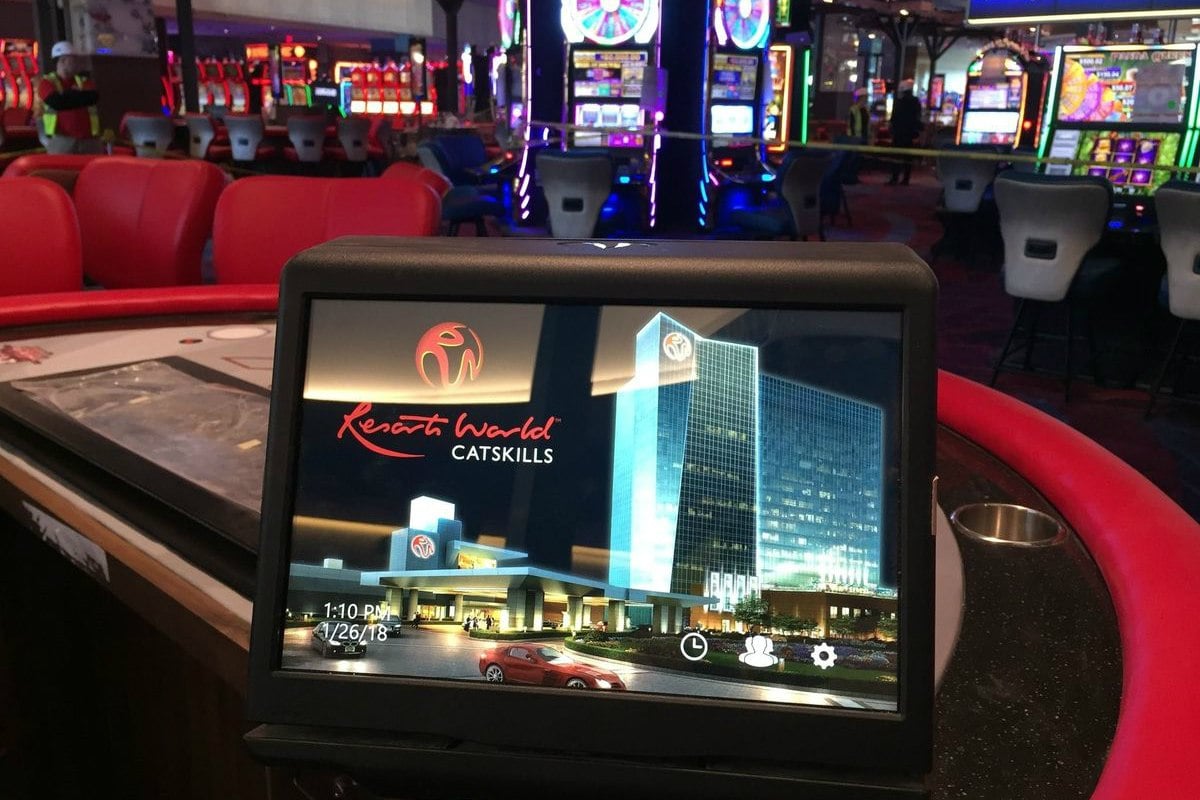 Earlier this month, Empire agreed to be fully acquired by Genting billionaire KT Lim's family trust and Genting Berhad. Empire owns and operates the failing $1.2 billion Resorts World Catskills (RWC) in upstate New York.
Fitch analysts didn't like the deal. As a result, the ratings firm lowered Genting's credit level from "stable" to "negative."
The outlook revision reflects Fitch's view of Genting's reduced rating headroom, as we believe the company is pursuing a more aggressive investment strategy," the note explained. "Higher than expected leverage and weaker earnings performance will imply a shift from an intensive focus on capital discipline, and indicate a weaker credit profile."
Lim is essentially bailing out the money-losing RWC. The gaming tycoon, worth an estimated $3.6 billion, believes the only way the casino resort can turn profitable is to cut out lenders and remove interest, which Empire said recently it was close to defaulting on.
Empirical Mistake
Once the Empire deal goes through, Genting Berhad will control a 49 percent stake in the US-based company – which, in addition to Resorts World Catskills, owns the nearby Monticello Raceway. The remaining 51 percent position will be controlled by Lim's trust, Kien Huat Realty.
Empire Resorts will be delisted from the NASDAQ once the takeover is executed.
Fitch believes RWC, which lost $138.7 million in 2018 and $73.5 million in the first half of 2019, will result in reduced net leverage for the Malaysian casino operator. Leverage ratios refer to debt to a company's earnings before interest, tax, depreciation, and amortization (EBITDA).
Fitch said it expects Genting's net leverage to peak in 2020 at 2.1 times before falling to 1.5x "due to the Empire Resorts acquisition." That's up considerably from Fitch's pre-Empire buyout of 1.6x and 1.1x.
Investopedia explains leverage ratios are used by credit rating agencies to asses a company's ability to pay off its incurred debt. "Typically, it can be alarming if the ratio is over three, but this can vary depending on the industry," the online financial guide explains.
Additional Expenditures
Genting was already amassing large amounts of debt before agreeing to acquire Empire Resorts.
The company has agreed with the Singapore government to further invest $3.24 billion into its Resorts World Sentosa in order to keep its duopoly on casinos with Las Vegas Sands, which also agreed to a multi-billion-dollar enhancement project.
Work continues at Resorts World Las Vegas, a $4 billion integrated casino on the Strip, expected to open across from Wynn in 2020. Genting is building a hotel and public transit monorail in Miami, and lobbying heavily to gain authorization for a casino there.
That's not all. Genting is preparing a multi-billion-dollar bid for one of the three casino licenses in Japan. Like MGM Resorts, the company is focused on Osaka.
Despite the heavy investing, Fitch in June maintained Genting's "stable" credit rating. It appears it was the firm's decision to take on a failing enterprise, and its $400 million in debt was the last straw for the credit analysts.
"The company is confident of the earnings potential of its investments, while we think actual returns could be lower than expected due to competition and other pressures," Fitch concluded.