Gambling Study That Asked Participants to Cuddle Live Crocodiles Wins 'Ig Nobel' Prize 
Posted on: September 17, 2017, 02:00h.
Last updated on: September 18, 2017, 11:51h.
How would embracing a live crocodile seconds before hitting the blackjack tables affect your ability to execute optimal strategy?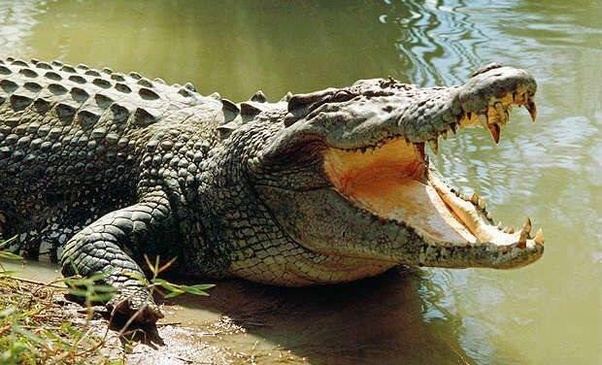 That's (sort of) the question a team of researchers at Central Queensland University (CQU) grappled with back in 2010, and at long last their research has been recognized this week with an "Ig Nobel Prize."
Ig Nobels are bestowed by Harvard University, specifically to honor research that sounds bizarre but actually has real academic value, or, as Harvard puts it, work that "first makes people laugh, and then makes them think."
During the study, which was published under the title "Never Smile at a Crocodile: Betting on Electronic Gaming Machines is Intensified by Reptile-Induced Arousal," researchers invited participants to gamble with real money on a simulated slot machine seconds after hugging a 3-foot-long juvenile saltwater croc with sharp teeth and claws.
But, for heaven's sake, why?
Valuable Research or a Crock?
The idea was to analyse how gambling behaviour might change when a subject is a state of excitement. Does a gambler's emotional state change things like the speed and size of their betting, for example?
"The crocodile study was really about trying to get a sneaky way of arousing people before they gambled so they wouldn't recognise their own emotional state, that they're physiologically aroused," Professor Rockloff of CQU explained to the Australian Broadcasting Corporation.
Crocodiles were chosen as the preferred stimulant because they were literally the most exciting thing in the whole of Central Queensland.
"I was casting around in Central Queensland for things that were exciting. There's not a lot exciting in Central Queensland," said Rockloff. "But my wife came up with a brilliant suggestion. She said: 'We have crocodiles in Central Queensland and those are kind of exciting.'"
Excitement Makes Gamblers Feel "Luckier"
The research found that problem gamblers who later reported they had felt excited about holding the crocodile made bigger bets in the belief they were "feeling lucky," while those who reported a negative, scary experience from holding the croc were far more cautious.
The conclusion? Excitement interpreted in a positive way can cause you to gamble like a maniac.
The Ig Nobel Prizes are not just about the bragging rights, though. Winners also receive a cash prize of a cool 10 trillion Zimbabwe dollars, which, at the current exchange rate, equates to roughly 4 US cents.
Organisers concluded the award ceremony by wishing the losers "better luck next time," before repeating the same to the winners.
Similar Guides On This Topic