Gambling Addict Sues London Ritz Casino for £2M in Losses
Posted on: July 8, 2014, 05:30h.
Last updated on: July 8, 2014, 01:42h.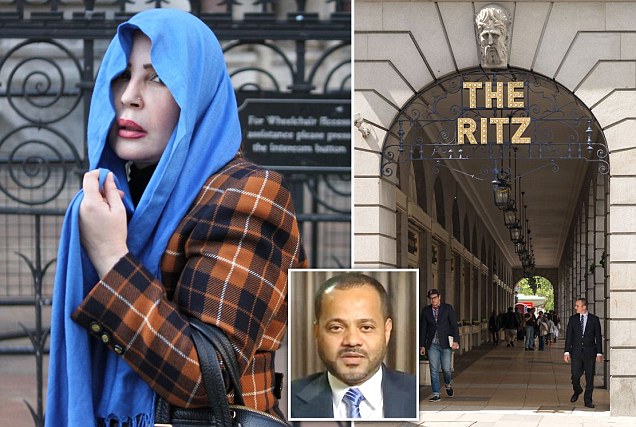 The Ritz Club, the impossibly swanky and exclusive casino beneath the Ritz Hotel in London, is being sued by an Omani politician's wife who dropped £2 million ($3.4 million) at its chemin-de-fer tables. Nora Al-Daher, 50, the spouse of Omani Foreign Minister, Sayyid Badr bin Hamad bin Hamood Al-Busaidi, claims that she is a gambling addict who was "taken advantage of" by staff at the casino as she blew through the money in just a few hours back in April 2012.
London's High Court heard Al-Daher claim that Ritz Club employees encouraged her to continue playing the game, despite having been made aware of her gambling addiction, and even allowed her to cash checks.
"I needed someone that night to tell me to stop playing and bring me to my senses," explained Al-Daher. "If I had been told to stop, of course I would stop immediately. No one ever told me to stop or think about my gambling."
Down £7 Million
Al-Daher had been a frequent customer of the Ritz Club between 1999 and 2012, where she had regularly spent hundreds of thousands of pounds in a single evening. During that period, the court heard, she had paid for more than £20 million in buy-ins and was down over £7 million ($11,993,730) in total.
"She was a very good customer for us," said Ritz CEO Roger Maris."There had been a very good history of paying. There was no thought in our mind that the checks were not going to get paid," claimed Maris, adding that it was only months later that the casino realized that the checks would not be honored.
The Ritz sued Al-Daher for $1 million, and the Omani counter-sued, claiming that the casino had allowed her to gamble on credit, which is illegal.
Al-Daher's legal counsel Robert Deacon told  the judge that "The Ritz Hotel and Casino Ltd failed to take any or any reasonable measures to prevent or mitigate the consequences or aggravation of self-inflicted harm by the assumption of control over her."
"Distraught Demeanor"
"The staff paid no regard to her distraught demeanor or what she told them and did nothing to discourage her from gambling or to reflect on the wisdom of further gambling," he said. "She commenced gambling and, as her losses mounted, staff encouraged her to continue, saying she was going to win and that her facility would be increased to £2million. As her gambling continued, staff stood behind her with pre-written checks which were provided to her until £2million was gambled and lost.
"Staff positively encouraged her when she was losing, saying '…anything for you, Princess Nora… we trust you… no problem… relax… don't worry… next time you will get your money back…' "
The Ritz strongly denies that Al-Daher was put under any pressure to continue gambling. Clive Freedman QC, defending the casino, said that it seemed odd that, nine months after the incident, Al-Daher had honored £1 million of the money without fuss. Maris added that it is not unusual for a high-roller to have their check-cashing facility increased.
The case continues.