Singapore Gambling Addict Forged Checks Using Erasable Pen, Heads to Prison
Posted on: February 16, 2023, 07:04h.
Last updated on: February 16, 2023, 11:46h.
An administrative clerk at a temple in Singapore was secretly carrying out a scheme to steal funds to feed her gambling habit. Now, after stealing more than SGD207,000 (US$155,167) over the course of a year, she's going to prison.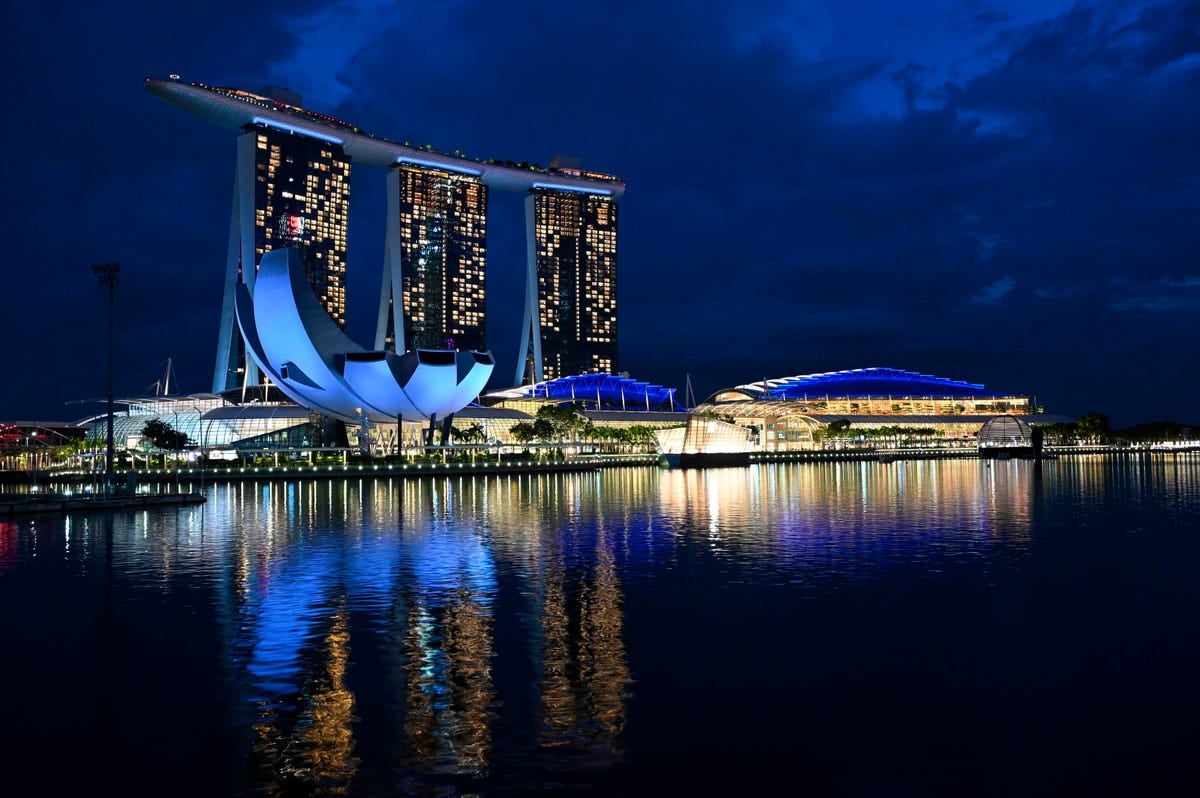 On Thursday, February 16, a judge threw the book at Chinese national Li Fanfang, 32. As a clerk and accountant for the Hong San Temple Association, she used her position – and an erasable pen – to defraud the temple for her gambling habit.
Li, who's married to a man from Singapore, initially tried to run away from her problems by skipping off to Hong Kong. She later returned and made a full confession.
Forged Future
Li earned SGD2,000 (US$1,500) per month as an administrative and accounting clerk for the temple. She was in charge of the receipt of public donations and keeping the books, as well as being responsible for the temple's payments.
The temple required multiple signatures on checks to protect its money, but it didn't consider all contingencies. To get the underwriters to sign checks issued to vendors, Li presented the checks as normal, then erased the vendor's name and added her own. She only cut herself small checks at first, knowing that a large check might raise suspicions.
However, from April 27, 2019, to March 10, 2020, she issued herself checks with increasing frequency as she grew bolder.
In a few instances, Li included family members. She persuaded them to allow their names to be used in hopes of avoiding suspicion.
Li reportedly used the money to gamble. She cashed the checks and visited Marina Bay Sands (MBS) casino almost every day to play baccarat.
Because of Li's reputation, no one in the temple had any reason to suspect her of wrongdoing.
Robber's Remorse
Eventually, Li, according to her own account, succumbed to guilt. She wrote a letter explaining what she had done and offered to make restitution before leaving Singapore for Hong Kong.
Court documents indicate Li lived in Singapore for more than 10 years and had a son with a local man, with whom she had been married. One week after leaving her family behind, Li made her way back to Singapore where her husband convinced her to turn herself in.
She did, and after authorities confirmed her story, prosecutors wanted to put her behind bars for up to 44 months. Almost three years later, she has finally learned her fate.
Li pleaded guilty to one count of securities fraud involving altering the payees on 16 checks. The judge recognized that she was a first-time offender and that she had turned herself in, but also strongly considered how much money she stole.
The amount of money Li took and the fact that she was bold enough to commit her crimes on multiple occasions led to a sentence of three years in prison.
It isn't clear from reports if MBS will have to explain how someone making US$1,500 a month could spend US$155,167 in about a year gambling.
Most Read