Foxwoods Looks to Cut Back on Gambling, Diversify Revenues
Posted on: November 27, 2014, 12:00h.
Last updated on: November 27, 2014, 03:35h.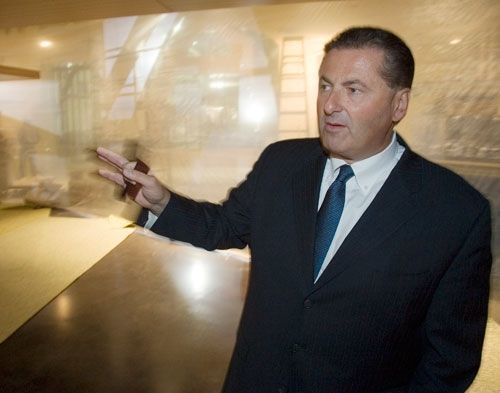 New Foxwoods CEO Felix Rappaport says that the casino resort plans to cut back a bit on its gambling focus and diversify its offerings is an attempt to survive against an onslaught of new competitors in the region. The idea will be to offer more nightclubs and other attractions that may bring in new customers who aren't necessarily attracted by a gaming-first resort.
"We think we have too much gaming," Rappaport said plainly in an interview with the Associated Press.
Cutbacks Are Overdue, Rappaport Says
According to Rappaport, the move is one that the resort should probably have made years ago, when the number of people who were entering the Foxwoods casino to gamble each day started to drop. He's not planning to eliminate gaming by any means, or even severely curtail it; instead, it will be a subtle move to make room for more options at the resort.
Right now, the southeastern Connecticut casino has about 5,800 slot machines and 350 table games spread out across several casinos on the property. Rappaport plans to eliminate some gaming areas to bring those numbers down to around 4,800 and 250, respectively.
Competition in Neighboring States Hurting Foxwoods
Rappaport's plan is a response to the growing competition all around the northeastern United States. Along with the 2008 recession, new casinos in Pennsylvania and Rhode Island along with racinos in the New York City area have eroded the player base for Foxwoods and Mohegan Sun, the two Native American casino resorts in Connecticut. Now, with more casinos coming to Massachusetts and New York in the next few years, Rappaport believes it is time to find a new path.
Rappaport was named CEO of Foxwoods last week by the Mashantucket Pequot Tribal Nation, which operates the resort. That announcement came after he joined Foxwoods in February as part of a team that was brought in to expand the resort's nightlife, restaurants and retail offerings. Previously, Rappaport served as the president at Excalibur, New York-New York, and Luxor in Las Vegas.
At those casinos, Rappaport saw that bringing in non-gaming attractions helped bring in new customers, something that he thinks can happen at Foxwoods as well.
"The industry in general has become less gaming centric," Rappaport said. "I think in Foxwoods' case we have exactly the same opportunities."
Mohegan Sun Not Expecting to Make Drastic Changes
Mohegan Sun, located just a few miles from Foxwoods, is facing many of the same pressures as its neighbor. But that resort's Tribal Gaming Authority CEO Mitchell Etess says that they won't be making any drastic changes beyond what they've already done.
"I think we've really done a good job at getting the floor down to what's manageable and what's right and then scheduling it for the times when the people are here," Etess told analysts during a conference call last week.
Foxwoods has made efforts to expand their brand throughout the northeast as casino gambling has exploded in the region, but has not been successful so far. The company proposed a casino for Philadelphia that received a license in 2006, but the project never got off the ground, and the license was revoked in late 2010. The company also attempted to compete for a Boston-area casino in Massachusetts, but was rebuffed by voters in Milford.