Former Trump Taj Workers Flock to Hard Rock for Jobs
Posted on: January 31, 2018, 02:00h.
Last updated on: January 31, 2018, 11:52h.
Atlantic City's jobs market is bouncing back, while its unemployment rates are close to pre-recession levels – and with two new casino resorts scheduled to open this summer, the Hard Rock and Ocean Resort, thousands of new jobs are just over the horizon.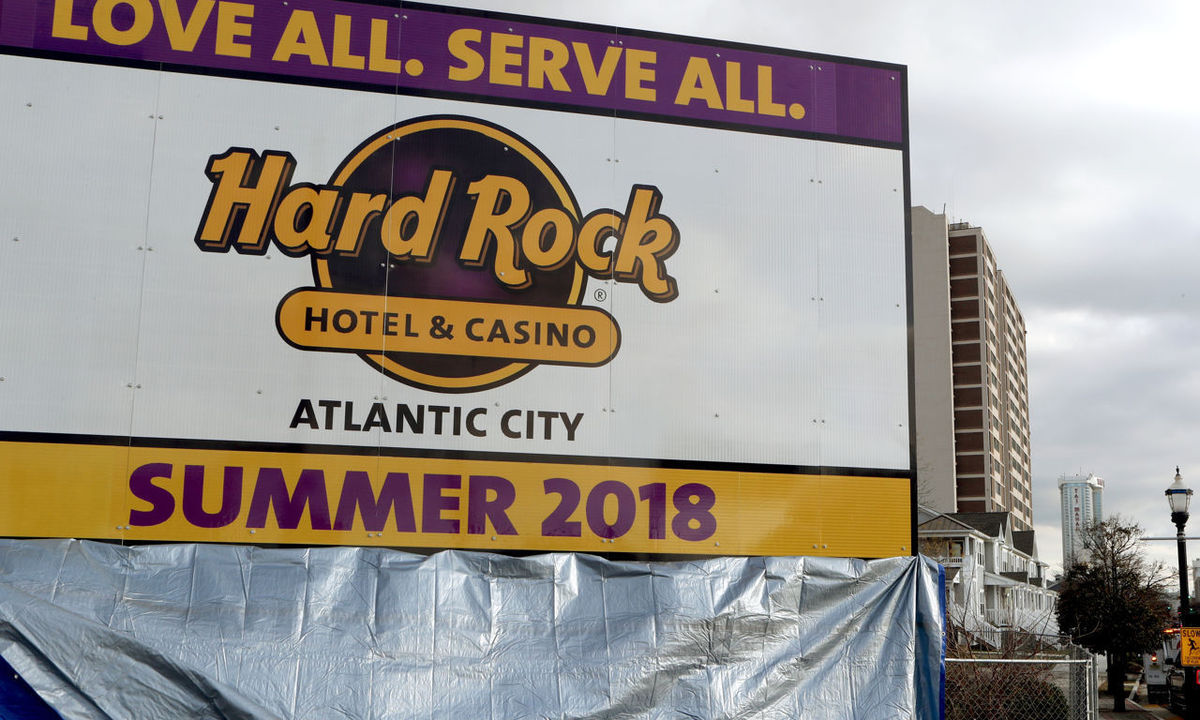 The Hard Rock began hiring on Tuesday, interviewing 1,400 former employees of the Trump Taj Mahal during a two-day career event. The casino expects to employ around 3,000 people when it opens its doors later in the year, Ocean Resort a similar number.
In April 2017, 6.2 percent of residents were unemployed, according to figures provided by the Federal Reserve Bank of St Louis. It hadn't been that low since September 2008, when the recession started to ravage the casino industry, forcing casinos to lay off staff, and abandon projects and contracts.
While 6.2 is above the national average (around 4.1 percent), consider that in January 2013 the Atlantic City employment figure stood at 14.7 percent.
Market Contracts
Atlantic City is only just beginning to recover from the economic downturn, which was exacerbated by the emergence of new competing casino markets in neighboring states, Pennsylvania in particular.
Five out of 12 casinos closed down from the beginning of 2014 to the end of 2016 and around 10,000 workers lost their jobs, representing more than a 40 percent market contraction.
But the fall in the unemployment rate from 2015 onwards may be influenced by a drop in the area's labor force rather than economic revitalization. Many of the workers who found themselves jobless from casino closures simply upped sticks and moved, finding work in competing casino markets, whose operators held job fairs to lure the talent away.
Atlantic City regional economic and policy analyst Jim Kennedy told the Press of Atlantic City that the Atlantic County labor force is now 16,000 workers lower than its pre-recession high.
High Hopes for Hard Rock
Early signs are promising, though – 1,400 of 1,600 former Trump Taj employees returned this week for interviews at the Hard Rock, but what of former employees of the Atlantic Club, or The Showboat, or The Trump Plaza, who may well be long gone?
For now, at least, there are reasons to be optimistic for what appears to be the end of a torrid economic decade for the city. Hard Rock president Matt Harkness called it the "first brush stroke of the renaissance."
Casino union president Bob McDevitt, no fan of the Trump Taj Mahal, was full of praise for new owners Hard Rock.
"Hard Rock is a good company, and they recognize the fact that the Taj Mahal had an exceptional workforce," he told the Washington Post. "Those workers gave excellent service for decades."