Former Texas Casino Cruise Ship Sued by Woman Claiming Negligence Over 2017 Injury
Posted on: June 12, 2019, 10:22h.
Last updated on: June 12, 2019, 10:22h.
A Texas casino cruise ship company that operated the Jacks or Better gaming vessel out of Galveston is being sued by a woman on allegations of negligence that resulted in "severe and lasting" injuries.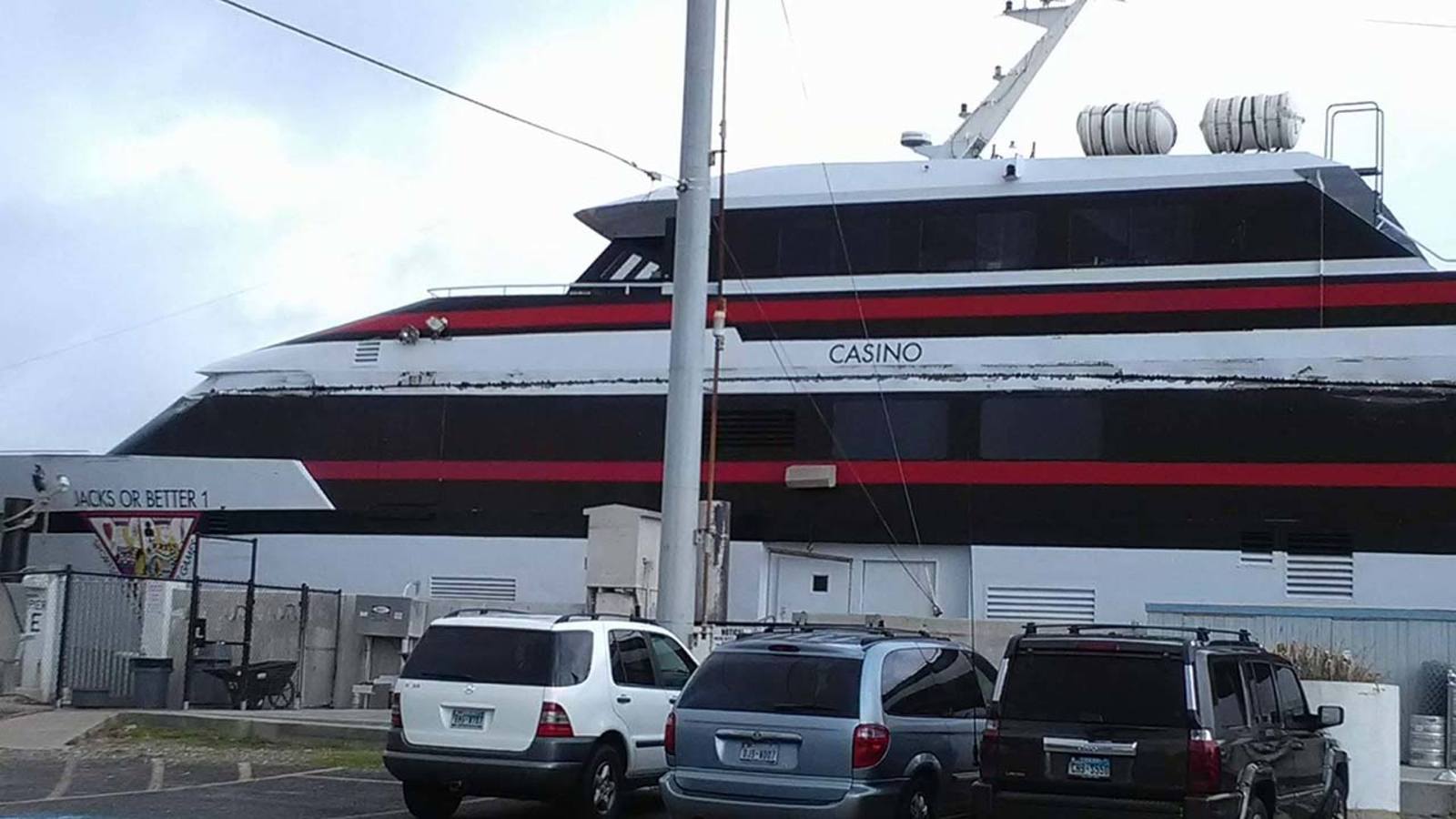 Attorneys for Michelle Wilson of Harris County, Texas, filed a lawsuit in Galveston County District Court last week seeking damages against Cruises to Nowhere LLC and M/V (motor vessel) Jacks or Better 1 totaling between $200,000 and $1 million.
The suit claims Wilson was aboard the Jacks or Better casino on May 20, 2017, when she slipped while walking on the boat towards the gaming space.
The complaint alleges that the surface was slippery due to a "build-up of moisture" and "lack of suitable non-slip coating." Wilson says the fall has resulted in "pain and suffering, physical impairment, mental anguish, disfigurement, and loss of enjoyment of life."
Land-based casinos are illegal in Texas, as is – somewhat ironically – poker, which is primarily played in the US as the popular Texas Hold'em format.
Rough Waters
The Jacks or Better story was no easy sailing. Just a week after opening in April of 2017, the boat struck a buoy on its evening return.
"If you saw the movie Titanic, that's what it was sounded like," one gambler said at the time. "I thought we hit another ship. The sound was incredible, just this loud, loud crashing, scraping sound of metal on metal."
The boat, however, suffered only minor damages, and no passengers were injured. The Texas casino boat garnered negative publicity when it took to social media to seemingly ask patrons whether the captain during the buoy incident should be terminated.
Jacks or Better owners said repairs to the boat cost $40,000. "Jacks or Better Casino must make a decision before we reopen on April 28. Should we reinstate Captain David Kendrick or should we fire him?" the Facebook post asked.
After backlash, the company said it was only trying "to see if our passengers and patrons had a comfort level with Captain Kendrick at the helm. The poll was never intended to sway management's decision on captain's pending hire."
Cruise Sunk
Representatives for Cruises to Nowhere LLC didn't respond to media requests regarding the lawsuit. The casino boat stopped sailing last summer, according to online posts from former patrons.
The Jacks or Better Facebook page and Twitter account have been taken down, as has the casino's webpage.
Under the 1991 Cruise Ship Competitiveness Act, such vessels are permitted to operate casino games once they reach international waters. The slot machines and tables are regulated by the International Council of Cruise Lines, but critics say there is far less oversight than land-based commercial and tribal casinos in the US.
Gaming expert Mark Pilarski adds, "Regulations or not, lack of competition gives casinos little reason to cheat the captive masses. On the open water, cruise ships have no competition, just a confined audience."
"The casino knows you're a one-timer on a holiday and that your pockets are full of cash. It isn't looking for repeat business because you're probably never coming back," he concludes.