Former IPI Manager Granted Access to Imperial Palace Casino's Liquor Vault to Settle Outstanding Debt
Posted on: November 2, 2023, 10:51h.
Last updated on: December 6, 2023, 03:11h.
Joshua Gray, a former Imperial Pacific International (IPI) manager to whom the company owes over $5.6 million, is going do what many people would like to do. He's going to raid the company's liquor cabinet at its failed Imperial Palace casino in Saipan, with a judge's permission.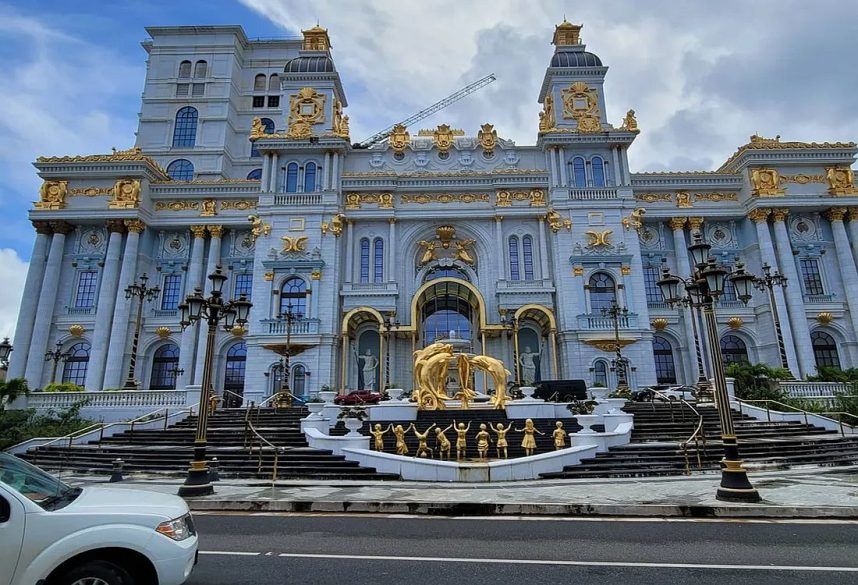 Gray won a seven-figure lawsuit for discrimination several months ago. IPI, which owes tens of millions of dollars in debt, never paid up, nor has it made any attempt to settle the suit with him.
That led to a court approving a request for Gray's case to be added to a growing receivership Clear Management Ltd controls. With most of the Imperial Palace assets added to a list of items available for confiscation to cover IPI's mounting debt, a judge has cleared the path for the casino's liquor vault to be included.
Everything, Including the Kitchen Sink
Gray's attorneys approached the Commonwealth of Northern Mariana Islands (CNMI) courts on Tuesday and requested permission to access the liquor vault. Media outlet Marianas Variety reported that Chief Judge Ramona V. Manglona didn't waste time in approving the request.
The liquor vault apparently has a lock on it, and the CNMI courts have the key in their possession. With Manglona's approval, the key will now be given to Clear Management and its senior partner and director, Tim Shepherd.
The details of what's inside the liquor vault are unclear. However, as with most casinos, provided the vault wasn't emptied previously, there would most likely be a considerable array of high-end wines, champagnes, whiskeys and more.
The vault is just one of the items that Clear Management can use to settle IPI's debt with Gray. Almost all other Imperial Palace assets are available for the claim, as well as to settle additional outstanding claims with the CNMI and creditors.
IPI To Remove Precarious Cranes
Among the myriad of equipment and hardware IPI left behind when it shuttered the Imperial Palace property in 2020 were construction cranes on top of the building. Since then, they have only deteriorated more as time has passed, creating a safety hazard in the area.
The CNMI recently ordered IPI to remove the cranes in an effort to keep the Department of Public Works from bearing the expense, as had previously been planned. The company may not be able to pay most of its bills, but it has apparently found the money it needs to tackle this job.
Marianas Variety reported this week that IPI has agreed to remove the cranes. The company has contracted the services of a construction company, Ocean B LLC, which will charge $150,000 for the job.
No information is available about when Ocean B will remove the cranes. The company is working with local officials to coordinate and receive final approval for its work.