Imperial Pacific Int'l Hopes Executive Changes Will Save the Company
Posted on: October 23, 2023, 08:20h.
Last updated on: October 23, 2023, 11:27h.
Imperial Pacific International (IPI) is pinning its hopes of revival in Saipan on recent changes to navigate a path to recovery. IPI Holdings, the parent company of the flailing casino operator behind the Imperial Palace, anticipates the appointment of two new executives will play an instrumental role in steering the firm toward stability.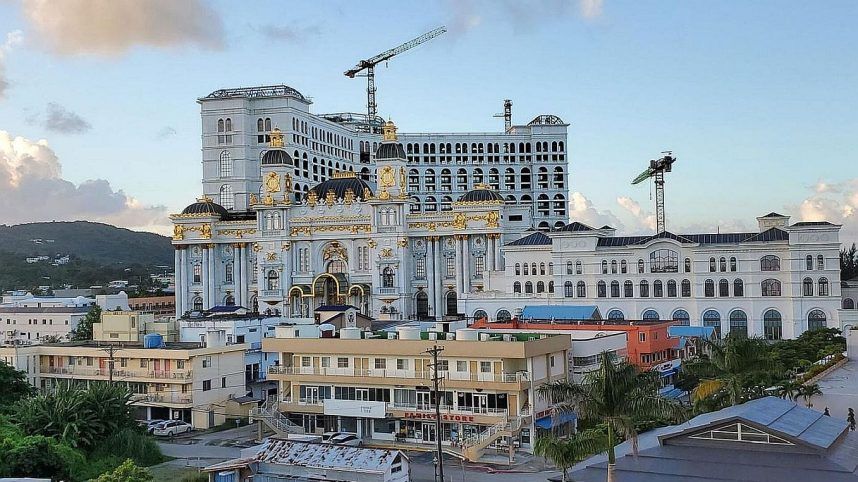 IPI Holdings is adding a new board director and a legal expert to its ranks. The changes come as IPI may lose its license in Saipan.
The company has repeatedly fought attempts to force it out despite years and millions of dollars behind in its financial obligations. Even as it makes changes at the executive level and can't pay its bills, IPI is about to cost the Commonwealth of Northern Mariana Islands (CNMI) more money.
IPI Names New Executive Director
The board of directors has officially appointed Kon Teck Tien as an executive director, effective October 20, according to a filing with the Hong Kong Stock Exchange. The 35-year-old brings a decade of machinery trading and electrical engineering expertise but no casino experience.
That's not a deterrent to his ability to lead the company. However, Kon's tenure may be short-lived, with IPI's casino license under threat of revocation within a month.
With a background in managing various organizational functions, Kon is reportedly adept at initiating, developing, and implementing procedures to enhance overall business performance. His prior experience includes leadership roles in Malaysian organizations.
Additionally, the board announced the arrival of Tsang Yuk Ting. She is now the company Secretary, effective October 20, 2023.
Tsang received her degree from the Chinese University of Hong Kong and has been a certified lawyer in Hong Kong since 2015. Her specialty is corporate and commercial affairs, and her expertise extends to areas such as corporate finance for listed companies, mergers, and acquisitions.
Given the current state of operations at IPI, that background will be beneficial. The same applies to her experience in licensing and compliance matters related to the Securities and Futures Commission of Hong Kong.
Deconstructing the Imperial Palace
The Imperial Palace casino in Saipan continues as a virtually abandoned shell of unfulfilled goals. As it remains closed, every passing day brings more deterioration and neglect.
Months ago, the CNMI began to clean up the property as typhoon season approached. This includes the removal of a massive construction crane that has sat dormant for three years on top of the structure, which IPI was to address.
Because the company hasn't done so, the CNMI is grappling with the unexpected financial burden of removing the crane, according to media outlet Marianas Variety. The looming threat of collapse has compelled the local authorities to take action.
In light of the pressing safety concerns and the absence of cooperation from IPI, the CNMI now faces the daunting task of funding the high-stakes crane removal. It's not an inexpensive proposition, but the damage it could cause if it fell would be costlier.
CNMI strategically plans to place a lien on the Imperial Palace land to safeguard its interests and potential financial recovery. This legal maneuver is a precautionary measure, possibly allowing the Commonwealth to seek restitution for the expense.
It isn't clear how soon the CNMI will begin removing the crane. But it's possible that it could start as soon as this week.