Former Indian Model Arrested for Running Illegal Gambling Racket in New Delhi
Posted on: August 28, 2017, 01:00h.
Last updated on: August 28, 2017, 10:20h.
A 45-year-old former Indian model is one of 25 persons who was detained over the weekend by Delhi Police for allegedly operating an underground illegal gambling house in a posh Greater Kailash neighborhood.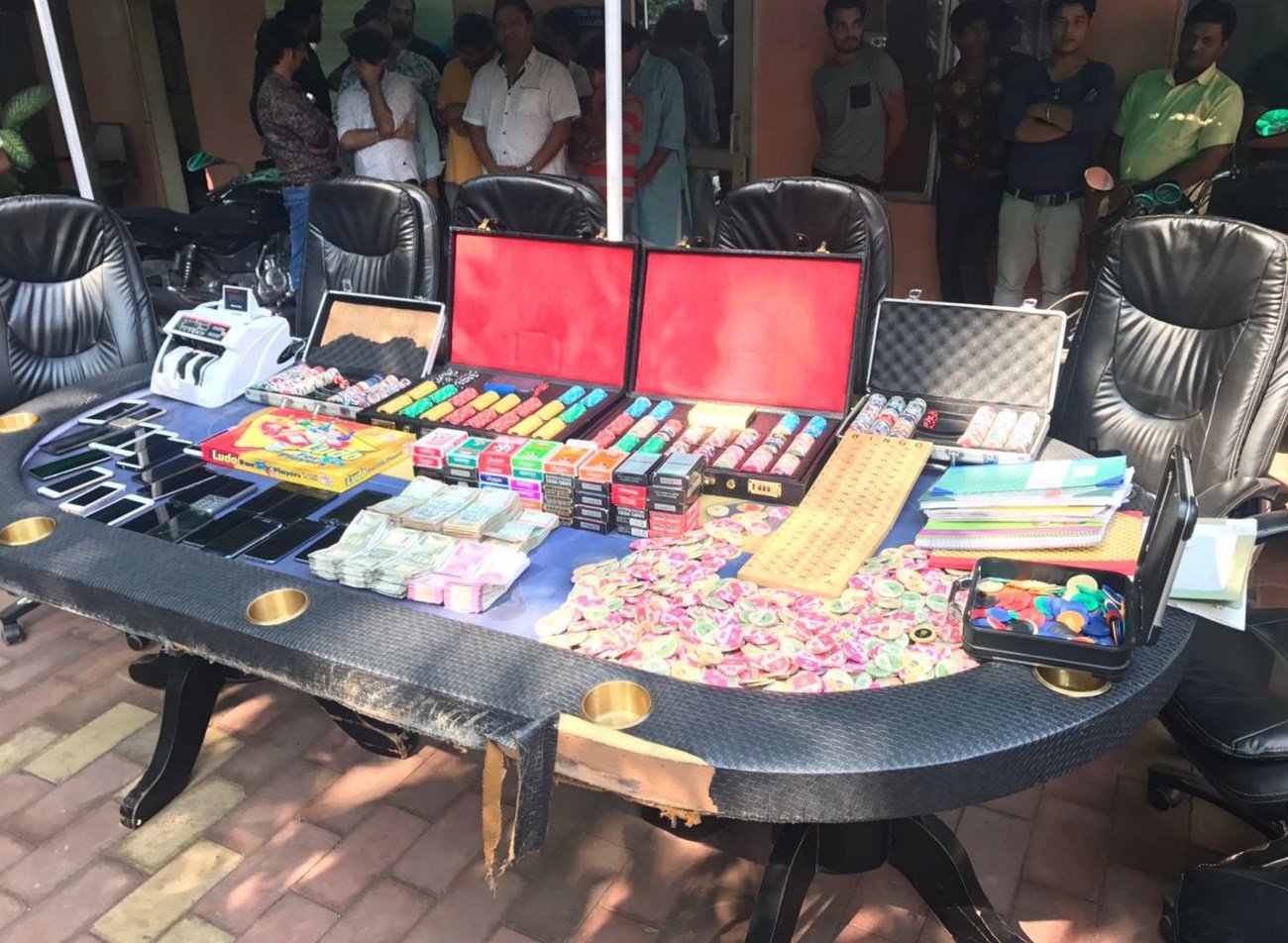 Police were tipped off about the suspected gambling early Saturday morning. A raid was conducted later that day, with law enforcement officials finding 45 packets of playing cards, 2,700 gambling chips, a poker table, bingo game, over two dozen cellphones, a money counting machine, and several bottles of liquor. About 758,000 Indian rupees were also seized, which equates to around $11,736.
The Indian Express reports that 25 people were apprehended, including the house's owner Anupama Jain, a self-proclaimed former model who told police she now works as an event manager.
Gamblers arrived at the house in cabs in order to conceal the party inside, but neighbors took notice to the flow of people coming and going.
"Most of the people who visited her home were from Greater Kailash, Munirka, Pitampura, and Janakpuri area," Delhi Police Chief Romil Baaniya explained. "She (Jain) was carrying out gambling and betting activities for the last 25 days."
All of the accused were later released on bail. It's unclear when their cases might be tried.
Indian Gambling
The world's second most populated country, gambling is largely forbidden in India. The more than 1.3 billion citizens must go out of their way to find a casino floor, as the government has long opposed gambling on concerns of potential crime, corruption, and money laundering.
There are, however, three states that allow small casinos. There's currently two gaming facilities in Sikkim, and five in Panaji, Goa. A casino in Daman is expected to open later this year.
Outside those jurisdictions, India's 1.27 million square miles are largely free of gambling, lotteries and horse racing being the exception.
But citizens who visit an illegal gambling house are subjected only to a small fine of 100 rupees ($1.56) and imprisonment up to one month. Operators of underground casinos only face a fine of 200 rupees and up to three months behind bars.
According to the United Nations, gross domestic product (GDP) per capita in India is just $1,614, which placed the country #147 out of 195 countries in 2016.
Laws Changing?
Though no formal action has taken place, India's federal government has recently hinted that it might soon relax its strict anti-gambling stance. The Law Commission, the country's foremost legal panel, is currently reviewing the merits of allowing citizens to gamble on sports, and whether to further expand casinos.
The largely untapped market is thought to be capable of generating $60 billion in annual revenue. The government notes widespread gambling, like the ring busted this week, is already taking place, and the government should capitalize off it.
"Betting and gambling is already happening through the internet and it is hard to stop in the absence of an updated law," a Law Commission member said earlier this year.
Similar Guides On This Topic