Former FIFA Boss Sepp Blatter Loses Appeal, Six-Year Ban Stands
Posted on: December 6, 2016, 12:00h.
Last updated on: December 6, 2016, 12:43h.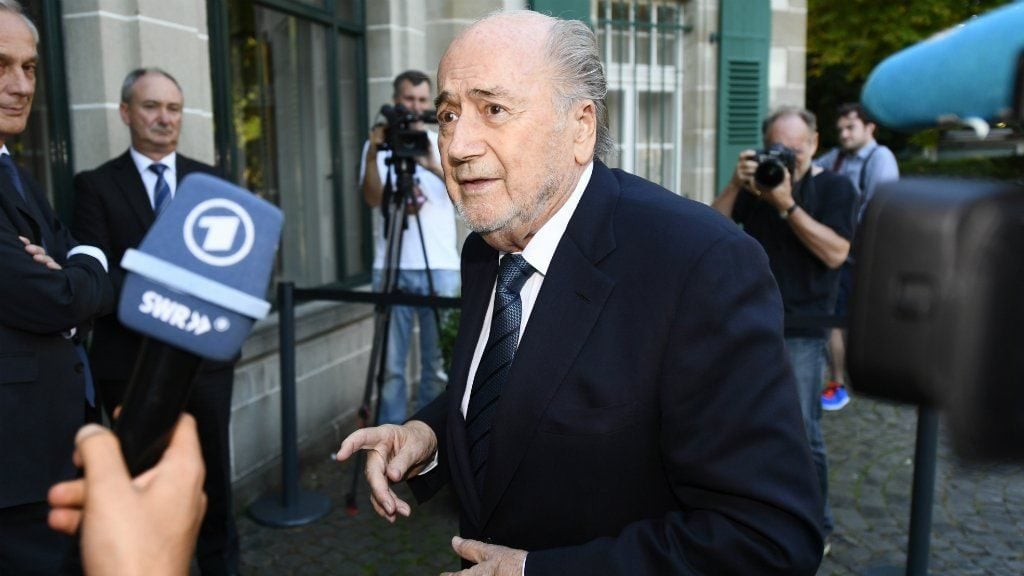 Sepp Blatter is banned from engaging in any organized soccer-related activities for the next six years, and following the upholding of the ruling this week by the Court of Arbitration for Sport (CAS) in Switzerland, the former longtime FIFA boss is finally ready to accept the punishment.
The verdict is welcomed news to many soccer fans who recognize the game's governing body was in need of repair. Soccer is the most bet upon game in the world, and is estimated to account for 65 percent of all sports bets.
Last February, FIFA banned Blatter and Union of European Football Associations (UEFA) President Michel Platini for paying the latter CHF 2 million ($1.98 million) for work performed under an "oral contract." Blatter appealed to the CAS and maintained his innocence.
But this week CAS, an international judicial body that handles disputes in national sporting agencies, sided with FIFA.
"The panel found that the written employment contract established between Mr. Platini and FIFA in 1999 voided any oral agreement concluded between Mr. Blatter and Mr. Platini in 1998 that the latter would be paid CHF 1 million per year for his work at FIFA," CAS said in a release. "By approving a payment of CHF 2 million to Mr. Platini in 2011 for the balance of work carried out under the alleged oral agreement, Mr. Blatter breached the FIFA Code of Ethics since the payment amounted to an undue gift to as it had no contractual basis."
Bruised and Blattered
Blatter was president of FIFA from 1998 until his removal in early 2016. During that time, alleged kickbacks, bribes, racketeering, and money laundering became part of the FIFA norm, at least according to the US Department of Justice (DOJ).
The game was wildly popular, attracting billions of legal wagers on matches. Blatter forced host countries, marketing agencies, and other soccer bodies to pay to play with FIFA.
The exploitation was uncovered by the DOJ and law enforcement agencies in Sweden. US Attorney General Loretta Lynch said the corruption was "rampant, systemic, and deep-rooted" when US and Swedish authorities raided FIFA a year ago this week at its headquarters in Zurich.
Blatter, once the most powerful man in sport, perhaps allowed his ego to get in his way.
During his appeal he said, "The CAS panel will understand that the payment made to Platini was really a debt that we owed him. My name wouldn't be Sepp Blatter if I didn't have faith, if I wasn't optimistic."
Moving Forward
FIFA has taken drastic steps to repair its brand.
The association has changed its bidding process to better vet host cities and eliminate inducement. The DOJ believes some $200 million in bribes were exchanged over the last two decades. FIFA also imposed term limits on presidents and launched a reform committee.
Blatter's control, however, has lasting consequences.
Russia will host the 2018 World Cup, and then the highly controversial 2022 World Cup in Qatar follows. Qatar has been accused of violating human rights, and construction workers are reportedly working in extremely hot conditions without adequate food and water supplies.
Hundreds of migrant worker deaths have been reported.
The US and South Korea both bid for the chance to host the 2020 World Cup, but Blatter's FIFA surprisingly, or in hindsight perhaps not so surprisingly, went with Qatar.