Former California Gaming Regulator Rocks the Boat with Controversial Career Choice 
Posted on: January 31, 2017, 04:00h.
Last updated on: January 31, 2017, 02:25h.
A former California Gambling Control commissioner is making waves by launching a gambling consulting business just four days after quitting the state regulatory body.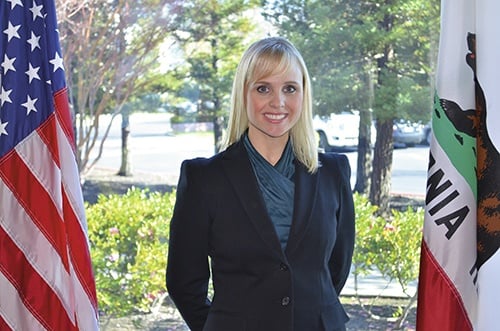 Tiffany Conklin's career change is largely only controversial, though, because it echoes the far more scandalous case of gambling enforcement chief Robert Lytle.
Lytle resigned from the Bureau of Gambling Control in 2007 and, a day later, opened his own gambling consultancy business. He immediately began work as a compliance officer for San Diego card room Casino M8trix, a position he had negotiated before his term at the bureau had ended.
Casino M8trix Probe
When Casino M8trix found itself under investigation by Lytle's old department, accused of funneling profits through shell companies to avoid taxes, he turned to an ex-colleague for inside knowledge.
According to a 2015 complaint against Lytle, he received confidential information from a bureau agent, believed to have been one James Parker, that threatened to compromise the investigation against Casino M8trix.        
Lytle reached a deal with state prosecutors in May last year to surrender his gaming license and pay a fine of $75,000. But the scandal rocked the bureau, resulting in the resignation of its chief-executive, Tina Littleton, who was in a relationship with Parker. 
The allegations against Casino M8trix were never proved, but owner Eric Swallow was later charged with making inaccurate statements to the bureau, as well as failing to provide requested documentation.
He was stripped of his gambling license and faces a penalty of $13.7 million.
Within the Law
Conklin told he San Diego Tribune this week that she was well aware that the law banned her from having contact with her former colleagues for three years and fully intended to apply by that law.
"I was definitely aware of the optics on this," she said, adding that, unlike Lytle, she had not told anyone of her plans or entered into any contract prior to her departure from the Gambling Control Commission. She will focus on the "legislative side of things," she says, and believes that her expertise acquired as a regulator can benefit the industry.
California law does not prohibit former regulatory agents from becoming gaming consultants, provided they have no contact with the agency. In 2015, a bill that cited the Lytle case proposed a ban on former agents from "holding a direct or indirect interest in, holding employment with, representing, appearing for, or negotiating" for a casino.
It was approved by both houses but vetoed by Governor Jerry Brown.
Similar Guides On This Topic