Former Caesars CEO Tony Rodio Leading Danville Virginia Casino Campaign
Posted on: August 12, 2020, 12:55h.
Last updated on: August 12, 2020, 02:01h.
Tony Rodio led the former Caesars Entertainment corporation through its $17.3 billion merger with Eldorado Resorts. Now, the gaming executive is leading the newly formed group's efforts to win approval to build a casino resort in Danville, Va.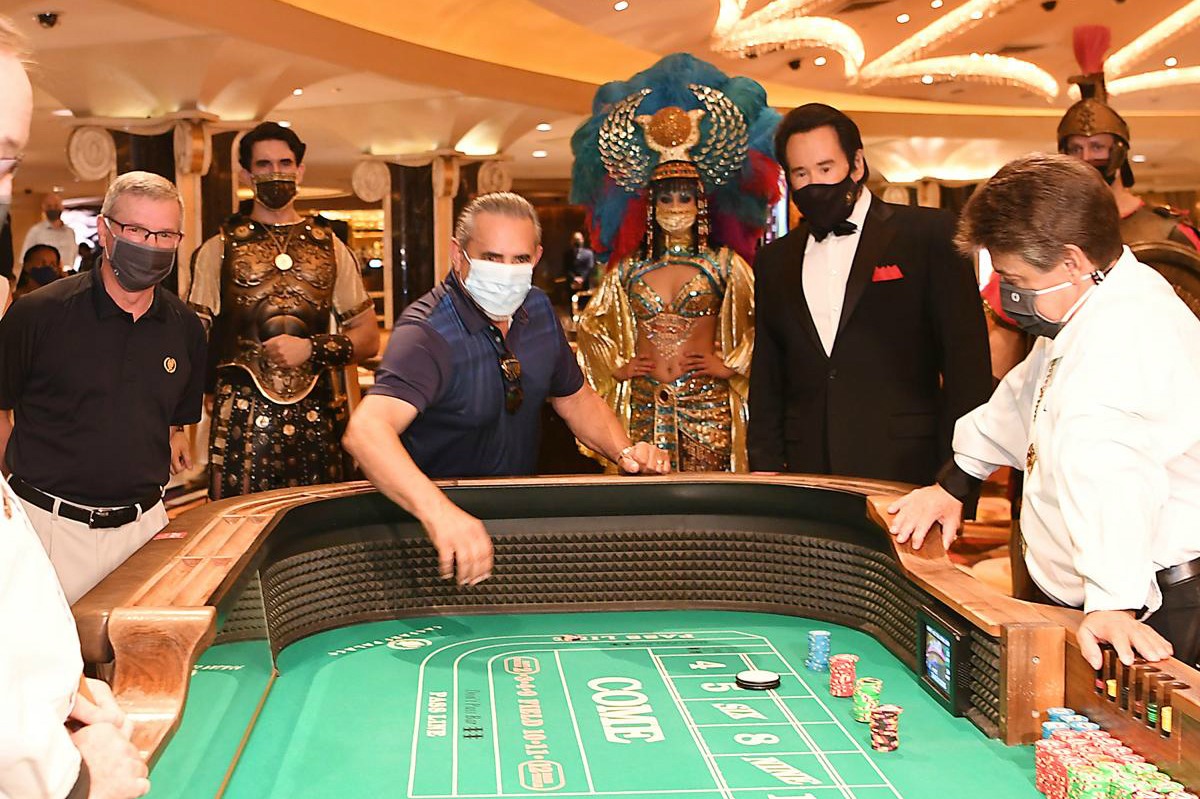 It became official last week that voters in Danville will be asked during the November 2020 election whether they wish to authorize a commercial casino establishment in their city. Danville Circuit Court Judge Joseph Milam issued the ballot referendum order after the Danville City Council voted in favor of the action.
Rodio — who was replaced by former Eldorado Resorts CEO Tom Reeg following the merger of the casino companies — is now leading the new Caesars Entertainment push to expand into Virginia.
This week, he unveiled Caesars for Danville, a campaign that hopes to convince area voters to approve the casino resort. The campaign is led by Rodio and four committee co-chairs, including Virginia Delegate Danny Marshville (R-Danville), Danville Mayor Alonzo Jones, Averett University President Dr. Tiffany Franks, and Tammy Wright-Warren, a minority investor in the project.
Casino Campaign
Virginia Gov. Ralph Northam (D) signed legislation in April that allows cities to seek approval from their residents regarding a casino. The bill is designed as an economic driver for downtrodden towns.
Danville is one of the five qualifying cities. But to move forward with a casino, voters must first lend their support. Only a simple majority backing is needed.
Rodio says the Caesars for Danville campaign will use traditional media advertising and social media to get their word out. The group also plans to hold events with local residents, whether in-person, should the coronavirus permit, or virtually.
Caesars plans to spend $400 million to build a casino resort on the former site of Dan River Mills' Schoolfield Division. The project would include a 300-room four-star hotel, multiple restaurants and bars, 35,000 square feet of convention space, 2,500-seat entertainment venue, spa, and casino with slot machines, table games, poker room, and sportsbook.
Hyping Benefits
Caesars Entertainment is telling Danville residents that the development will provide tens of millions of dollars in new tax revenue for the city. It would also bring 900 construction jobs, and 1,300 permanent positions. The average wage and benefits package for full-time employees will be $50,000-$55,000, Caesars says.
Caesars has, upon approval of the November 3 referendum, pledged to make a one-time upfront payment of $20 million to the city. The Danville City Council would be tasked with determining the best use of the funds.
"For there to be a winner, somebody's got to be a loser. It's a sin to make your benefit based on somebody else's suffering," opined Danny Campbell, senior pastor at The Danville Tabernacle.