Vegas Golden Knights Owner Purchases Bently Distillery
Posted on: May 24, 2023, 12:22h.
Last updated on: May 24, 2023, 12:41h.
Bill Foley, the owner of the Vegas Golden Knights, purchased the Bently Heritage Estate Distillery in Minden, Nev., which produces luxury bourbon, single malt whiskey, and rye.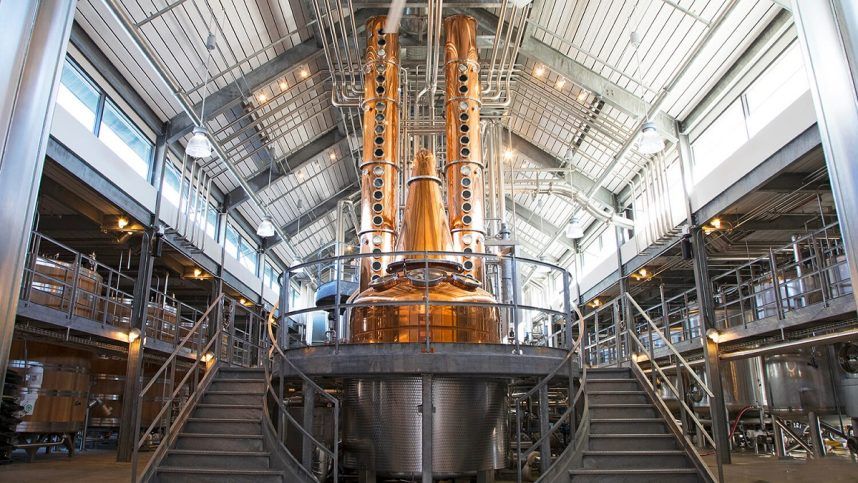 The Vegas Golden Knights are the hottest ticket in Sin City, and only one win away from reaching the NHL's 2023 Stanley Cup Finals. The Golden Knights opened a 3-0 lead over the Dallas Stars in the Western Conference finals.
Off the ice, Foley recently expanded his hospitality and entertainment portfolio with the addition of a Nevada-based distillery.
Foley Enters the Distillery Game
The Bently Distillery is located in Minden in Carson Valley, near South Lake Tahoe. The Bentley Distillery produces bourbon, single malt whiskey, and rye for grains that have been grown on their property for multiple generations.
Foley's purchase from the Bentley family includes an American whiskey and white spirits distillery, and an American Single Malt Scotch distillery. Foley also acquired their existing inventory as part of the purchase.
The Bently family, former owners of the distillery, restored these historic Minden sites to LEED Certification," said Courtney Foley, a  Second Generation Vintner. "Their legacy is in perfect alignment with our family's commitment to community and sustainability across our vineyards and winery properties."
The Bentley creamery and flour mill are over 100 years old, and both buildings are on the National Register of historic places.
The flour mill, built in 1906, was the center of industry and commerce in Carson Valley in the first half of the century. It shut its doors in the 1960s before the Bently family refurbished the site as a distillery. It's currently the location of the Public House, which includes a tasting area and visitor center. The mill produces single-malt scotch.
The creamery completed construction in 1916. It produces vodka, gin, and multiple American whiskies. Source One Vodka and Juniper Grove Gin are estate-made spirits from 100% grains grown on their Nevada-based ranch based. Hecate Liqueur, a cacao and coffee liqueur, is also produced at the creamery from Nevada-grown grains.
Expanding the Foley Brand
Foley founded Foley Family Wines, which is a part of his rapidly expanding hospitality and entertainment empire. Foley Family Wines owns and operates 23 wineries in California and Washington state. Four wineries are located in the Pacific Northwest, and the other 19 are situated in California, including nine wineries in Sonoma and four in Napa Valley.
Foley also owns wineries overseas in France, Argentina, and New Zealand.
"Foley Family Wines has been expanding our luxury portfolio of wines since 1996, and we are eager to launch a full range of high-end spirits," President Shawn Schiffer said in a press release. "As the demand for spirits continues to grow and the consumer profile evolves, this is a strategic step for us. We look forward to integrating spirits brands into our national distribution network and to continuing the important vision of the Bently family."
I'm very proud of what we've accomplished in Nevada," said Foley. "I'm looking forward to introducing our spirits to the marketplace."
On the entertainment side of his business holdings, Foley's Black Knight Sports & Entertainment company was awarded an NHL franchise in Las Vegas in 2016. The Vegas Golden Knights made their NHL debut in the 2017-18 season.
Black Knight Sports & Entertainment added an American Hockey League franchise, the Henderson Silver Knights, which is a minor league development team for the Golden Knights.
Foley's sports ownership group also includes the Vegas Night Hawks indoor football team.
Foley failed in an attempt to bring an MLS team to Las Vegas. He's currently vested in soccer overseas. He owns AFC Bournemouth, a Premier League football club, located outside of Dorset, England. He also owns a minor share in FC Lorient, a club in the French Ligue 1 located in the Brittany region.