Floyd Mayweather Says He Never Intended to Fight 'Official' Bout in Japan with Kickboxer
Posted on: November 8, 2018, 12:18h.
Last updated on: November 16, 2018, 02:14h.
In an apologetic Instagram post on Wednesday, Floyd Mayweather told fans that he was surprised by the way his fight with Japanese kickboxing star Tenshin Nasukawa had been promoted at a Monday press conference, saying he had been under the impression that the bout was meant to be a short, private exhibition.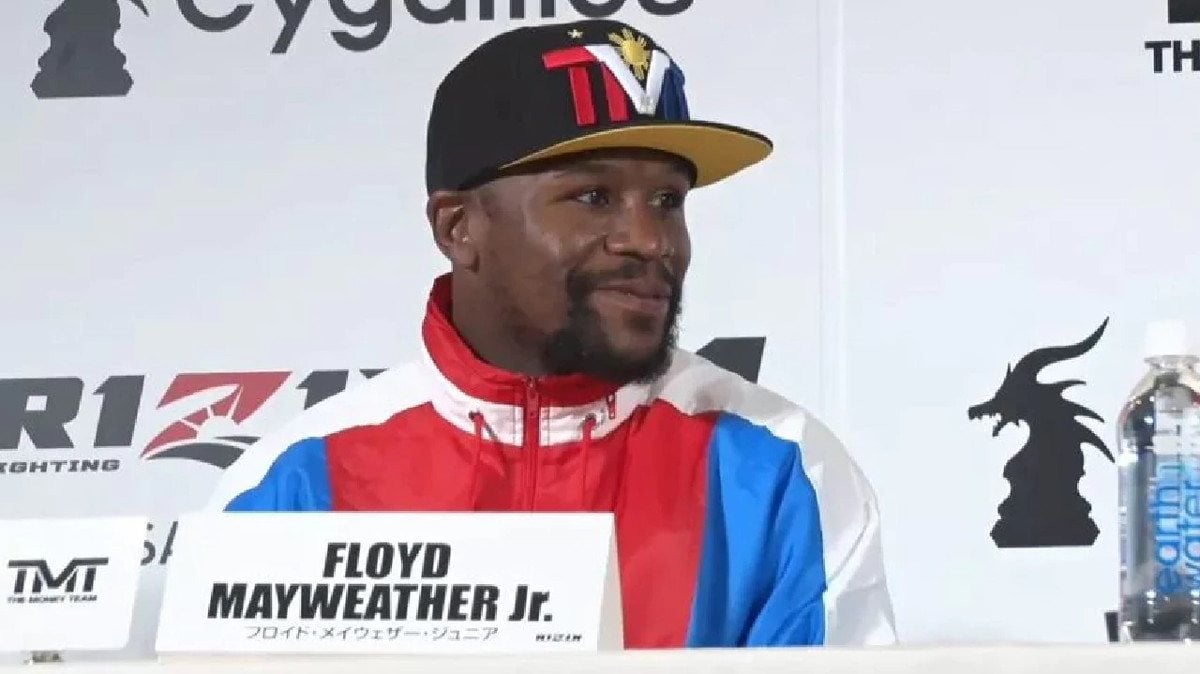 While Mayweather's post didn't explicitly say that the fight was now off, the tenor of his comments suggested that he had no intention of fighting in an event like the one that the Rizin Fighting Federation was promoting on Monday.
Mayweather: I Never Agreed to Official Bout
In the post, Mayweather described "a long and disappointing trip to Tokyo," in which he claimed to have been misled about virtually every aspect of the bout.
"First and foremost, I want it to be clear that I, Floyd Mayweather, never agreed to an official bout with Tenshin Nasukawa," he wrote. "In fact (with all due respect) I have never heard of him until this recent trip to Japan."
Even at the press conference, it wasn't made clear exactly how Mayweather – an undefeated champion in boxing – and Nasukawa – an undefeated 20-year-old kickboxer who also has a handful of MMA victories – would be competing. At the time, Mayweather said those details and others would be cleared up in short order.
Private 'Special Bout' Transformed into Major Event
But in the Instagram post, Mayweather said that he thought he knew exactly what he was getting into, and it wasn't the kind of megafight that Rizin talked about during Monday's news conference.
"I was asked to participate in a 9 minute exhibition of 3 rounds with an opponent selected by the 'Rizin Fighting Federation,' Mayweather wrote. "What I was originally informed of by Brent Johnson of 'One Entertainment' was that this was to be an exhibition put on for a small group of wealthy spectators for a very large fee. This exhibition was previously arranged as a 'Special Bout' purely for entertainment purposes with no intentions of being represented as an official fight card nor televised worldwide."
The 41-year-old American apparently believed that to be the case right until he was stunned to hear differently at the promotional event on Monday.
"Once I arrived to the press conference, my team and I were completely derailed by the new direction this event was going and we should have put a stop to it immediately," Mayweather wrote. "For the sake of the several fans and attendees that flew in from all parts of the world to attend this past press conference, I was hesitant to create a huge disturbance by combating what was being said and for that I am truly sorry."
Mayweather retired from boxing with a 50-0 record, having won world championship titles in five different weight classes throughout his career. In 2017, he famously fought UFC star Conor McGregor in a heavily hyped matchup that gave Mayweather his 50th win without a loss. He has also expressed a desire to fight current UFC lightweight champion Khabib Nurmagomedov, though it is unclear if any progress has been made towards making that bout happen.
Latest Casino Stocks:
Retrieving stocks data...
Retrieving stocks data...
Retrieving stocks data...
Retrieving stocks data...
Retrieving stocks data...