Floyd Mayweather Reportedly Reaches Deal to Box Conor McGregor in Las Vegas
Posted on: February 14, 2017, 09:40h.
Last updated on: February 14, 2017, 09:59h.
Floyd Mayweather isn't scared to step into the ring to fight Ultimate Fighting Champion (UFC) Conor McGregor. He just wants to be paid in Mayweather fashion for doing so.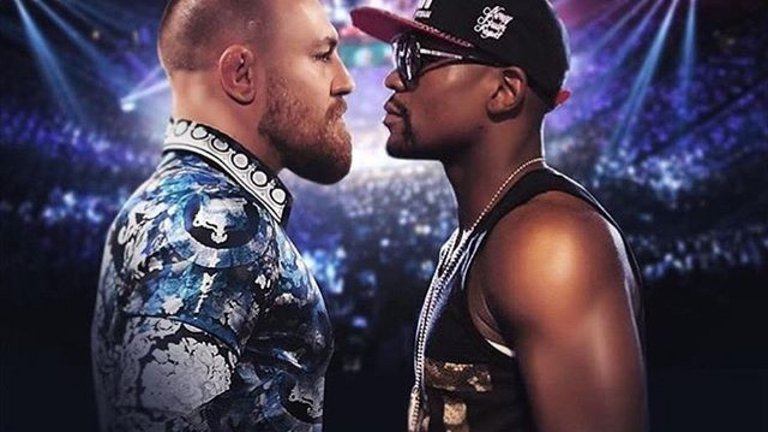 After months of speculation, "Money" has reportedly come to financial terms with McGregor to go one-on-one with the 28-year-old mixed martial artist. The announcement, first reported by UK daily tabloid The Sun, means Mayweather will be coming out of retirement for a third time.
A perfect 49-0 during his legendary career, Floyd will be going after win #50. Last April, "The Money Team" filed a trademark application for "TBE 50" and "TMT 50," fueling speculation that the GOAT (Greatest of All Time) was mulling a return to the ring.
The fight with Irishman McGregor, though a wildly entertaining proposition for boxing and UFC fans, seemed to come with relatively little odds of occurring. Boxing experts said McGregor would have no chance against the 39-year-old, and UFC President Dana White told TMZ recently, "It will never happen."
Now, it appears the boxing match is on. Though neither Floyd, McGregor, nor the UFC have confirmed the report, ESPN's Stephen A. Smith backed up The Sun rumors by saying he's spoken with Mayweather and that the deal is "very, very close" to being announced.
Money on Money
If the format were MMA, few sports bettors would likely take the older Mayweather. But the two won't be kicking each other, but only exchanging fist blows.
Since that's the case, the money is on Floyd, and the lines aren't even close.
Bovada lists Mayweather as a -1400 favorite, to McGregor at +650. More lines will become available once details of the fight are confirmed and the structure of the bout is revealed.
Despite the widespread speculation that this is happening, not everyone is sold. Yahoo Sports Senior Writer Chris Mannix tweeted, "No truth to the overseas report . . . From what I'm told, this is Conor McGregor putting pressure on Dana White."
White said recently told the UK's Daily Telegraph, "He's (McGregor) under contract with me. How would I let somebody take this guy that I built? That would be the stupidest move in history."
White remained with the UFC despite the organization's previous owners, Lorenzo and Frank Fertitta III, selling the league for a whopping $4 billion last summer.
Quite Floyd
Not normally one to shy away from the limelight, Mayweather has neither confirmed nor denied the McGregor rumors as of this writing. He also didn't reveal his wagers on Super Bowl LI, perhaps a hint that he was on the losing end.
Mayweather is one of the biggest sports bettors in Vegas, and routinely brags about his big wins. However, like any other large-stakes gambler, Floyd doesn't typically reveal his losses.
Before the big game between the New England Patriots and Atlanta Falcons, someone placed a $1 million bet on the underdogs from Georgia. That massive wager looked as good as gold throughout much of the game, that was until Tom Brady led a historic comeback to win his fifth title.
Similar Guides On This Topic