Floyd Mayweather Confirms MMA Training, Potential $1 Billion UFC Deal Lurks
Posted on: March 18, 2018, 02:00h.
Last updated on: March 18, 2018, 10:20h.
Floyd Mayweather says he's finished with boxing after capping off a perfect 50-0 career with a victory over UFC star Conor McGregor last year, but he remains committed to trying his hand (and feet) at mixed martial arts (MMA).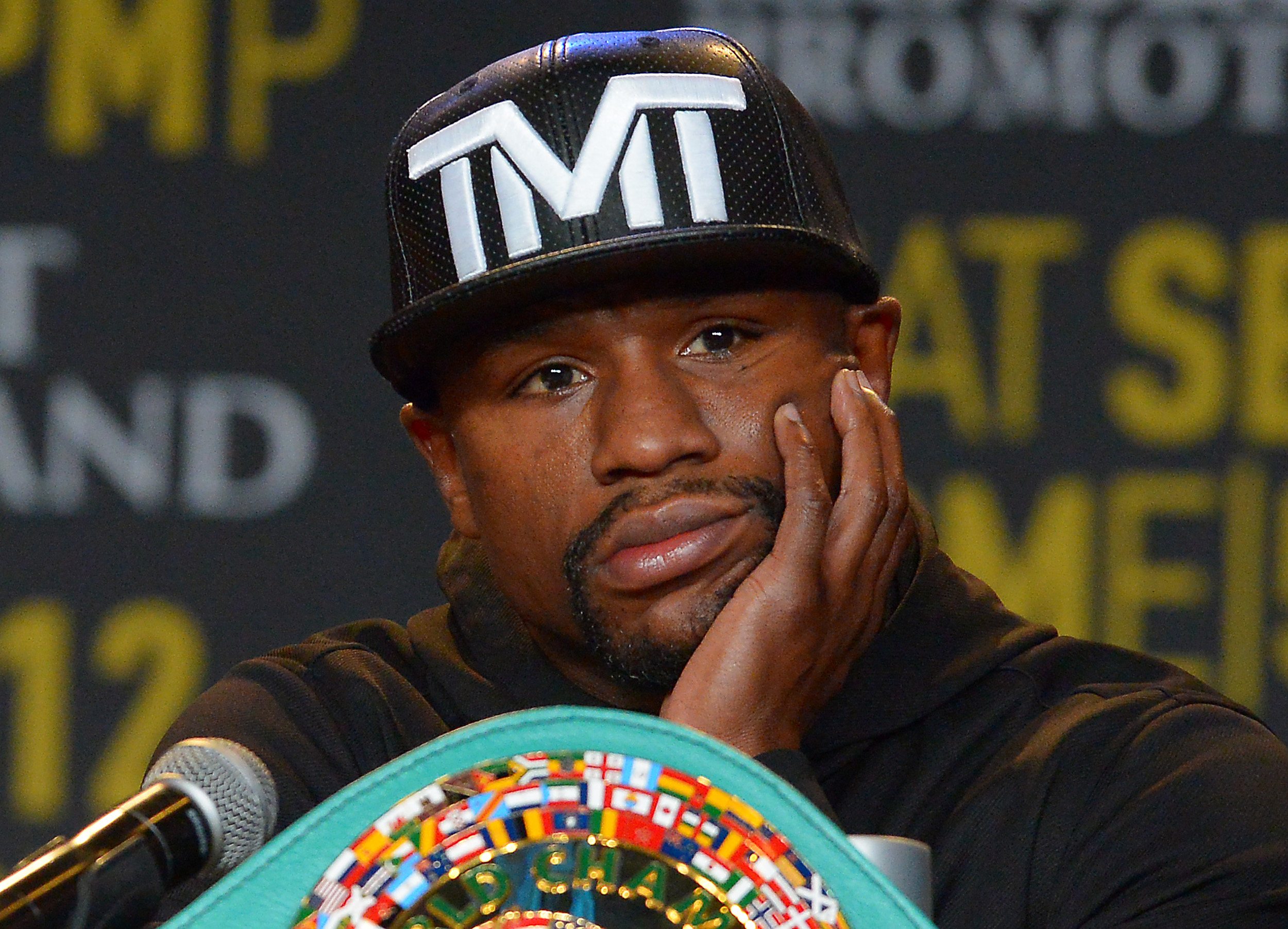 Rumors have been circulating that "Money" has been considering a foray into MMA, and this week he confirmed as much. TMZ Sports caught up with the undefeated champ in Los Angeles.
"I'm going to start soon," Mayweather said of his MMA training. "It's probably going to be a little difficult. Even if it takes six to eight months, we want to make sure everything is done the right way."
As for addressing specific challenges in transitioning from boxing to MMA, the latter being a discipline that allows the use of kicking, Floyd explained, "Of course my hand game on a scale of one to 10 is 100. The kicking game on a scale of one to 10 is probably a four."
In December, UFC President Dana White told ESPN he was in talks with Mayweather for a potential MMA fight in the Octagon. "It's real," the promoter declared.
Mayweather is set to train with UFC welterweight champ Tyron Woodley.
Ultimate Floyd Competition
No boxer has generated more handle at Las Vegas sportsbooks than Floyd Mayweather.
His August clash against McGregor was the most-bet boxing fight in Nevada history, with approximately $65 million in ticket slips printed. With roughly 90 percent of the money on the underdog McGregor, Nevada sportsbooks needed Money to win, and he did in the 10th round.
When Mayweather steps inside the ring, it's also extremely good news for the TV networks covering the fight. It's estimated that Floyd bouts have generated about 24 million pay-per-view buys and almost $2 billion in revenues. That's more than other boxing legends including Mike Tyson, Evander Holyfield, and Manny Pacquiao.
But Mayweather stepping into the Octagon has even more potential financial upside. Floyd said recently that if he should sign a multi-fight contract with the UFC, he'd expect to receive around $1 billion.
"I can do a three or four-fight deal in the Octagon and make a billion dollars. Remember, I'm Floyd 'Money' Mayweather," he declared in a social media message.
Odds Released
Floyd has already retired twice from boxing, so it's not that unlikely that he would come out of retirement for a third time, albeit for a somewhat new sport.
Online sportsbook Bovada is hoping that happens sooner rather than later. In anticipation of a UFC fight announcement, the casino is already taking bets on the unlikeliest of brawls: a quasi-rematch with Conor McGregor.
Bovada has McGregor a dominating favorite in a UFC fight against Mayweather at -900. A $100 bet and a Conor victory would net the gambler just $11.11. Mayweather, never one to be an underdog, would be one in the UFC contest (+550).
ESPN boxing writer Brett Okamoto said a Mayweather bout against McGregor, a two-weight UFC champion, "would seem highly unlikely for his debut." But that's exactly what McGregor did, when without one professional boxing match to his resume he stepped into the ring with perhaps the greatest boxer to ever walk the earth.