Florida Tries to Unban Arcades, Discovers New Gambling Law Problems
Posted on: March 14, 2014, 05:30h.
Last updated on: March 13, 2014, 02:15h.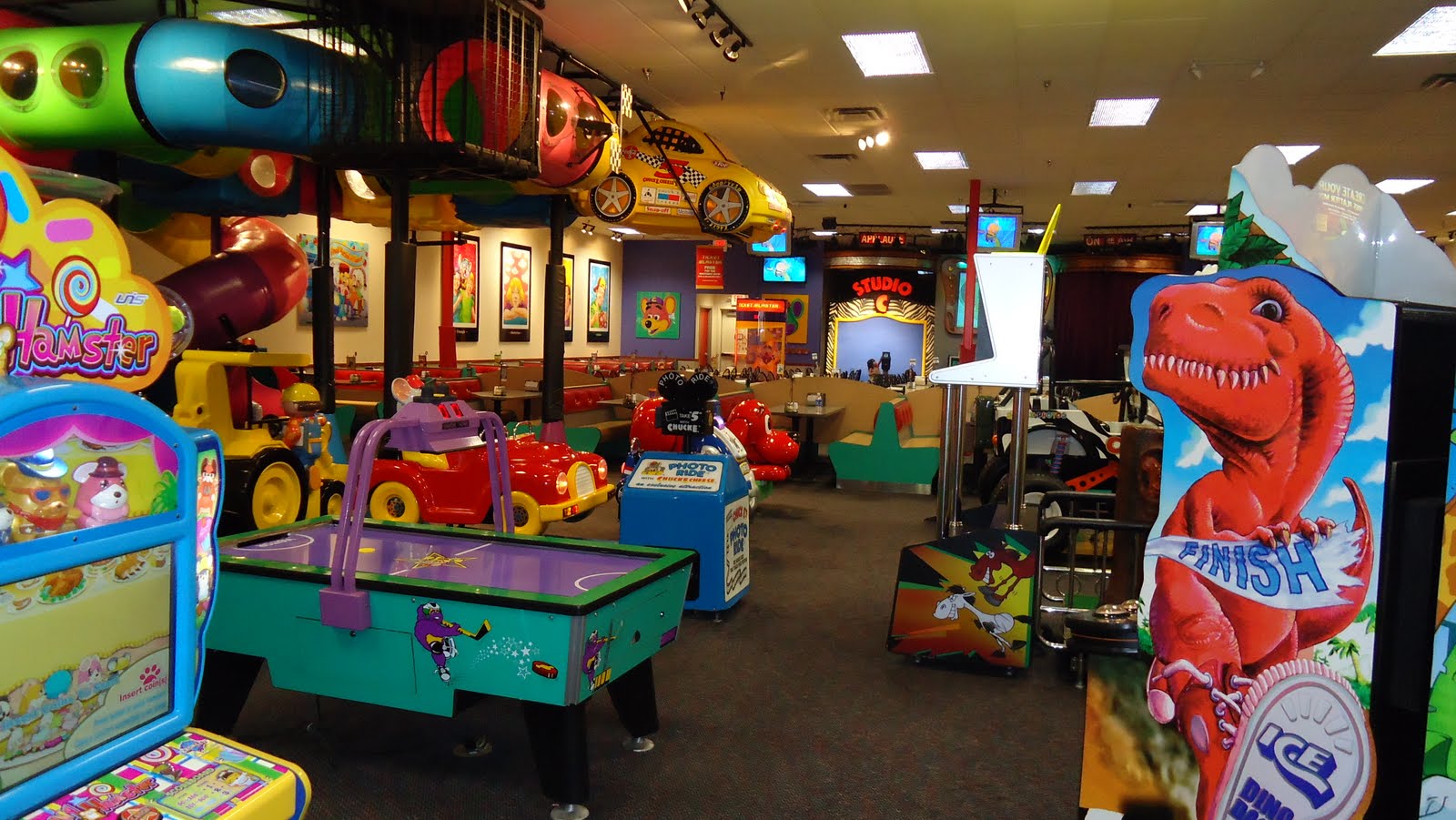 If you're not sure whether Florida's gambling laws need a complete overhaul, then take a look at how they affect Chuck E. Cheese. That's right: the popular pizza and arcade venue was an unintended victim last year when legislators outlawed Internet sweepstakes cafes throughout the state, accidentally banning some regular arcades in the process. Now the state is looking to rectify that mistake, but is finding that the new regulations could cause yet more loopholes in Florida's patchwork network of confusing gambling regulations.
Keeping Family Arcades Safe
A bill that would ensure that coinless arcades like Dave & Busters or Chuck E. Cheese are excluded from the legal net was supported unanimously by the Senate Gaming Committee last week, paving the way for the law to be voted on by the full legislature. The bill – PCB 668 – would ensure that family amusement centers would be excluded from the regulations that outlawed the "Internet cafes" that were little more than fronts for sweepstakes games.
Local police were asked not to enforce the law against the arcades, and now the new bill – introduced by State Senator Kelli Stargel (R-Lakeland) – looks like it could remedy the problem. But some fear that the new regulations will simply cause more dilemmas for Florida's gambling regulators.
Gaming law expert Marc Dunbar testified that opening any loopholes for amusement centers will encourage gambling operators to try to find a way to exploit those loopholes in order to legally operate some form of gaming.
"The grey market industry is very vibrant in Florida because we do not have a regulator on top of our gaming code," Dunbar said.
The new bill would revise the definitions used to declare machines as "amusements games." These games – which would be allowed in arcades, bowling alleys, hotels, restaurants, and truck stops – can now use tokens, cards or other devices to power them along with coins. They may now offer prizes of up to $5.25 per game (up from $0.75 under the old law), and can give out prizes valued at as much as $50 to players.
"Our target was not family arcades," said Senator Stargel, while also pointing out that only true family establishments would qualify under the new law. "These amusement centers need to continue to provide entertainment for children and adults."
Clawing the Law
Dunbar, who has been used several times as an expert on gaming matters by Florida legislators, had other concerns about the bill as well. For instance, he pointed out that the new legislation would allow venues to operate "claw machines" – the games where players operate a mini-crane and try to pick up prizes. Dunbar said that the federal government classifies these machines as gambling devices, which could violate the state compact with the Seminole Tribe, worth billions to the state over the life of the compact.
Some senators also asked how the bill would affect so-called senior arcades.
"How about those kids that are 80, 85, and 90?" asked Senator Maria Sachs. "So this would bring back the activation of some of the arcades that were stand-alone or [located in] strip shopping malls we had in my district?"
According to Stargel, such venues could reopen, provided they followed the rules set forth in the bill.
Similar Guides On This Topic