Five Iowa State-Licensed Casinos Close, Other 14 Striving To Stay Open
Posted on: March 16, 2020, 11:57h.
Last updated on: March 17, 2020, 10:15h.
Five of Iowa's 19 state-licensed casinos announced they would close temporarily on Monday as part of the effort to help contain the spread of the COVID-19 coronavirus in the midwestern state.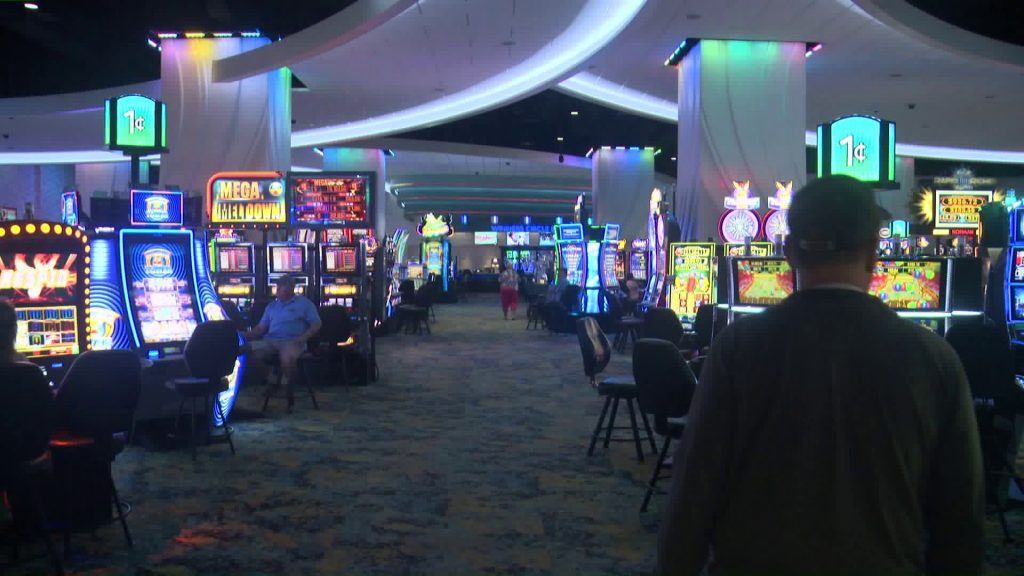 Those locking their doors are Prairie Meadows Racetrack and Casino in Altoona, Q Casino in Dubuque, Rhythm City Casino in Davenport, Riverside Casino and Golf Resort, and Grand Falls Casino Resort in Larchwood.
Prairie Meadows, the state's largest casino, located just outside Des Moines, made its decision a day after President and CEO Gary Palmer told WHO-TV in Des Moines it wanted to stay open for its 1,400 employees, but was ready to close "at any moment."
Rhythm City and Grand Falls websites say they will be closed until March 31. Riverside does not give a closing date, urging visitors to "please check back" for updates. Meanwhile, Prairie Meadows and Q, along with the adjacent Iowa Greyhound Park, said they will be closed for up to 30 days, with plans to reevaluate at that time.
"As chairperson for the Dubuque Racing Association Board of Directors, I am in full support of Jesús Avilés and his team's decision," said Gary Dolphin in a statement. "It's the right move to make. Safety for employees of the Q Casino is the primary concern. Our thoughts and prayers continue to be with those affected by the coronavirus."
Prairie Meadows, Q, and Grand Falls all noted in their statements that employees will receive compensation for the time being.
Open Casinos Taking Extra Steps to Combat COVID-19
While a number of other states – including Indiana, Illinois, Pennsylvania, Massachusetts, Ohio, and New Jersey – have ordered their gaming venues to close because of the coronavirus pandemic, neither the Iowa Racing and Gaming Commission (IRGC), the state Department of Public Health, nor Gov. Kim Reynolds has made that decision, IRGC Administrator Brian Ohorilko told Casino.org Monday.
The situation is very fluid for us right now," he said via email. "A number of proactive measures have been made by the casinos to combat the spread of COVID-19."
Some of the casinos that have opted to remain open have links or statements on the front page of the websites detailing the steps they're taking to keep workers and customers safe.
Boyd Gaming, which owns the two Diamond Jo casinos in Iowa, states on the casinos' websites that the facilities have temporarily closed some venues. They also have added space between players in an effort to ensure people stay six feet apart from each other.
Eldorado Resorts has suspended international business travel to locations "with higher infection rates." In addition, casino employees who have returned from traveling to those areas will be required to stay home for a recommended period of time before they can resume working.
However, not all the Iowa casinos remaining open posted a link or information about their response to the COVID-19 outbreak. That includes Hard Rock Sioux City and the Casino Queen in Marquette.
Both casinos, though, did post updates on their respective Facebook pages. Hard Rock said its hotel would be closed starting Tuesday, and live entertainment acts would be postponed through April 15. Also, the casino's buffet, as well as its valet and coat check services, would be closed indefinitely.
The Casino Queen's Facebook page noted its buffet will be shuttered "until further notice."
Chiefs Super Bowl Win Hammers Some Iowa Books
Earlier this month, the IRGC reported its sports betting figures for the month of February, and the Kansas City Chiefs Super Bowl title hit some of the state-licensed sportsbooks particularly hard.
Kansas City is about 100 miles south of the Iowa state line. Not coincidentally, the Lakeside Hotel and Casino in Osceola, the closest Iowa casino to KC, posted a net loss of $227,296 in February. The report noted seven other sportsbooks were also in the red overall.
In an email last week to Casino.org, Ohorilko said while there was no hard data tying the loss to the Super Bowl, the IRGC does routinely audit and "look under more rocks" when reported totals may not align with industry averages.
"For February, generally speaking, we saw the books take heavy losses with the Super Bowl," he said. "I believe Iowa's impact might be more than other states due to the local Chiefs fan base."
In addition to the game itself, futures betting hit the state hard. Iowa records futures bets as revenue for the month the wager was placed. However, the payout is recorded in the month the event happened. Ohorilko said they saw several corrections tied to that, with many related to futures bets on the Chiefs.
All 18 active sportsbooks combined to post a retail loss of $614,574 for the month. Despite all that, the sportsbooks still managed to record net profits of $755,334, thanks to mobile betting.
In all, Iowa sportsbooks and mobile apps handled $56.9 million in wagers for February. Online betting accounted for $37.8 million, or nearly two-thirds of the bets placed in the state.
For the month, Iowa generated $97,962 in state taxes from sports betting.