FIFA Calls on Gambling Industry to Help Fight World Cup Match Fixing
Posted on: May 16, 2014, 05:30h.
Last updated on: June 13, 2022, 10:09h.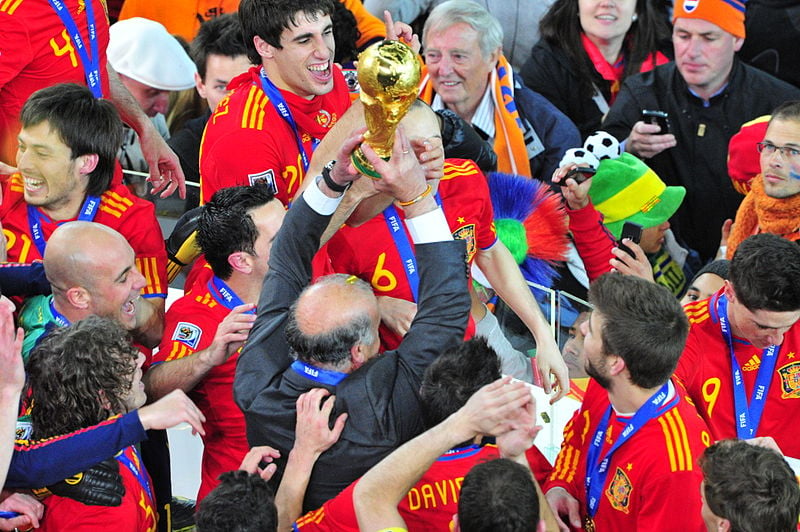 With just weeks to go until the world's greatest sporting tournament kicks off in Brazil, FIFA, the international governing body of football, has called on gaming operators across the globe to help them stamp out corruption and match-fixing at the World Cup.
FIFA uses the "Early Warning System" (EWS), technology that is proficient in monitoring and analyzing the global betting markets, but the system also relies on the cooperation of betting firms around the world to report any suspicious betting activity they uncover. Gambling partners share suspicious patterns with EWS via a secure communications platform, while the system maintains a flow of information with traders, compliance officers or risk managers.
Black Market Fears
FIFA has said that it does not expect match-fixing at the World Cup, because the huge level of media coverage makes it difficult for such things to go unnoticed, but it is concerned about the largely unregulated Asian betting market, which has so often been the source of corruption in sports in the past. EWS was in-play at the last World Cup in South Africa, and system concluded there were no suspicious matches there, but the rise of online betting, and crucially in-play online betting, where you can bet on practically every component of a match, has made the exploitation of games easier.
"We can cover the legal market and also the grey market but the black market is a challenging area, which we cannot cover," head of FIFA EWS Jacek Wojdyla told Gaming Intelligence recently. "But match-fixing has been done in legal markets. It is essential to get as much information as possible in these markets.

"In European jurisdictions the market is quite regulated. It is completely different to Asia. You have risk management, know-your-customer principles….there is a very high level of transparency so less risk of match-fixing but still the legal operators in Europe provide us with irregularities which they see on their accounts," he added.
Corrupt Officials
Wojdyla gave the example of two friendly matches held in Turkey in 2011, in which all seven goals were scored from the penalty spot – a 2-2 draw between Bulgaria and Estonia and a 2-1 victory for Latvia over Bolivia. Strange things happen, of course, but data from betting sites showed that $6.9 million had been wagered on the Estonia v. Bulgaria match. The refereeing officials were charged with corruption, and one of the organizers of an Asian betting has since been imprisoned.
More than 400 sports betting operators are already signed up to help fight World Cup match-fixing. FIFA has agreements with regulators, such as the Isle of Man Gambling Supervision Commission, Malta's Lotteries & Gaming Authority, the Gibraltar Gambling Commission and the UK Gambling Commission. However, there are still thousands of operators out there that are yet to sign-up.
"The system has proved to be very effective," concludes Wojdyla. "We think we are in a good position for the World Cup… Of course, match-fixing is very difficult to prove but we see on a regular basis, information sent to us, where there is uncertainty about whether a match is a clean match. Every operator can be hit. Some have better internal structures in place and are less vulnerable but every market can be hit by this problem… We want to find more partners prior to the World Cup to make our system even more effective."