Tilman Fertitta Las Vegas Strip Casino Project Starting to Take Shape
Posted on: October 18, 2023, 09:39h.
Last updated on: October 19, 2023, 01:20h.
It's been about a year since Tilman Fertitta's Fertitta Entertainment won approval to build a new casino hotel on the Las Vegas Strip. Since then, there's been little movement on the project, but signs are emerging that's changing.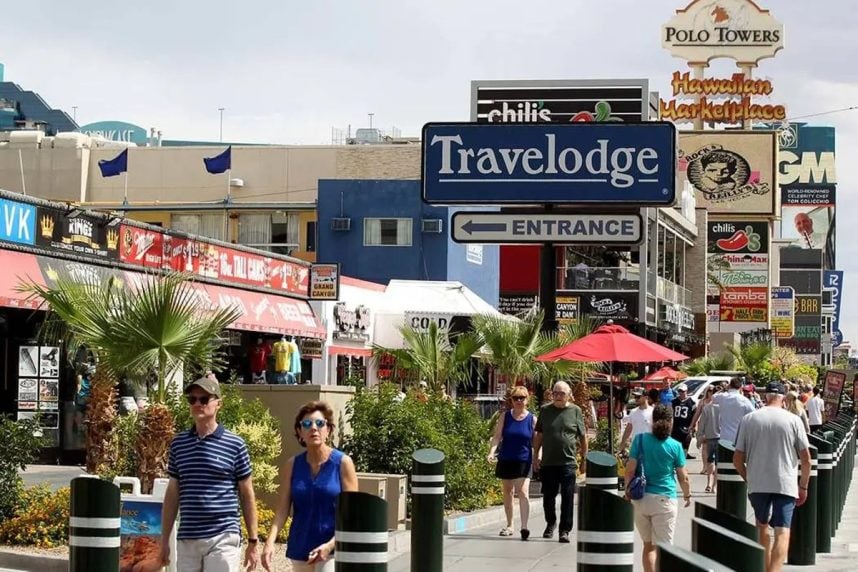 Recent filings with Clark County indicate the billionaire's company has applied for a variety of permits this year related to 6.2 acres of land at Las Vegas Boulevard and Harmon Avenue. Those permit applications include plans for a parking garage and pickleball court, and are still being reviewed by the county. Fertitta, who controls the Golden Nugget casino empire, paid $270 million for land in 2022.
Last October, the Clark County Commission approved Fertitta's plans to develop a new gaming venue across from MGM Resorts' CityCenter. Some businesses occupying the land have since been ushered out, while a few remain.
A spokesperson for Houston-based Fertitta Entertainment told the Las Vegas Review-Journal,  "At this time, there are no updates to share."
Fertitta Strip Casino Slow-Moving
It's not surprising that Fertitta's initial Strip foray is taking time to unfold. Earlier this year, the company confirmed it will wait and see how the broader economic climate plays out before making significant expenditures on the Las Vegas project.
That prudence was wise, because while the U.S. economy isn't officially in a recession, signs are mounting this isn't the ideal time to start new, from-the-ground-up commercial real estate projects. High inflation is stoking higher raw materials prices, and labor pools are tight.
Additionally, the highest interest rates in 20 years mean corporate borrowers face elevated financing costs. Likewise, some creditors currently aren't eager to lend for the purposes of commercial real estate. Add it all up, and Fertitta Entertainment appears wise for slow-rolling the Strip project.
The company also needs to ensure its Strip venue, should it come to life, is up to snuff, because it would be located close to swanky venues such as Aria, Paris, and Vdara.
Other Fertitta Notes
Fertitta himself already has some Strip exposure by way of the 6.1% stake he took last year in Wynn Resorts (NASDAQ: WYNN). There have been no recent filings with the Securities and Exchange Commission (SEC) indicating he's altered that stake.
Fertitta Entertainment is also committed to Nevada, as highlighted by its recent acquisition of the Hard Rock Hotel & Casino Lake Tahoe, which took the Golden Nugget name. That's the third Golden Nugget casino in the state, joining one in downtown Las Vegas and another in Laughlin.
Outside of Nevada, the other Golden Nugget casinos are located in Colorado, Danville, Ill. Lake Charles, La., Atlantic City, NJ, and Biloxi, Miss.