Feds Allege New York Man Tried to Fix NCAA Basketball Game
Posted on: October 7, 2019, 07:14h.
Last updated on: October 7, 2019, 10:00h.
A Staten Island man faces a federal charge of attempted sports bribery for his alleged efforts to fix a college basketball game last year.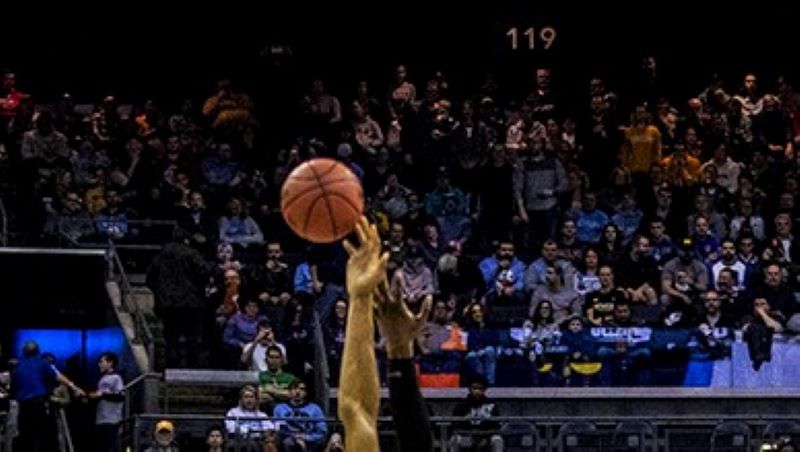 The US Attorney in New York's Eastern District announced that Benjamin Bifalco was indicted late last month on the felony charge. Bifalco's indictment was part of a larger organized crime case that included charges against 20 people, including 11 connected to the Colombo crime family.
Authorities arrested Bifalco and others Thursday, the US Attorney's office said in a statement. Court records indicate he pleaded not guilty and posted a $200,000 bond at his arraignment that afternoon. As part of his release, Bifalco cannot leave New York City or Long Island without court permission.
The 25-year-old apparently offered members of an undisclosed college team "thousands of dollars" to lose the game by a margin larger than the points spread oddsmakers gave them. Prosecutors say Bifalco talked about the game with Joseph Amato Jr., who was among those charged. Amato Jr. ended up not betting on the game and urged another associate to not put a wager on it either.
According to the prosecutors, the team Bifalco is accused of attempting to bribe ended up covering.
Press reports in New York indicate Bifalco is the nephew of former US Rep. Vito Fossella (R-N.Y.). Bifalco recently joined the campaign of Nicole Malliotakis, a state lawmaker seeking a seat in Congress, but his involvement in this case forced his termination from the campaign team.
The next hearing in the case will take place Friday in US District Court in Brooklyn.
NCAA 'Monitoring' Situation
The NCAA issued a statement regarding the incident to Casino.org.
(Bifalco's indictment) for attempting to fix the outcome of a December 2018 college basketball game reinforces that game-manipulation threats and risks are real and ever-present," the organization said. "We are actively monitoring the situation, which is a part of the criminal process, and will respond accordingly if it is determined that NCAA rules were violated."
Unlike professional sports, NCAA student-athletes do not receive financial compensation for playing. Most who play college football and basketball, the NCAA's two most popular sports, receive a full scholarship and a cost-of-living stipend.
Since the Surpreme Court overturned PASPA nearly 18 months ago, the NCAA said it has added additional experts to evaluate risks against its competitions. Additional education has been given to student-athletes, coaches, officials, and other key stakeholders.
The organization called for continued collaboration between sports leagues, state regulatory bodies, law enforcement personnel, and sportsbooks. At the same time, it also supports federal legislation that would protect fans and ensure the integrity of the contests they attend and watch.
The NCAA has supported legislation initially proposed by US Sens. Orrin Hatch (R-Utah) and Chuck Schumer (D-New York) at the end of last year. After Hatch retired earlier this year, Schumer has since reached out to Hatch's successor, US Sen. Mitt Romney (R-Utah), on moving forward with a bill that would create federal sports betting guidelines.
Laws on College Sports Differ
Currently in the US in the post-PASPA world, sports betting is legislated and regulated on a state-by-state basis. Some states allow bettors to place wagers on collegiate teams and events, while others, such as New York and New Jersey, prohibit betting on any college game taking place in the state. Some fall in the middle, like Iowa, which allows betting on in-state collegiate games, but bans in-game prop bets involving players.
Some lawmakers have raised concerns about players being subject to increased pressure to fix matches as legalized sports betting grows across the country. Others fear betting on college sports could lead to player safety issues, as a student-athlete may have to interact with another student who lost a bet on a game in which they played.
However, the American Gaming Association and its members have countered that such situations can happen anywhere because of the availability of access to illegal offshore sportsbooks. Instead, a regulated market with legal books can monitor betting activity and alert authorities when something does not seem right.