Feds Allege 'Lottery Lawyer' Stole Millions from $1.5B Mega Millions Jackpot Winner
Posted on: August 21, 2020, 09:02h.
Last updated on: August 21, 2020, 10:38h.
Federal authorities say Jason Kurland, 46, the so-called "Lottery Lawyer," allegedly swindled more than $70 million from a woman who won the record $1.537 billion Mega Millions jackpot in October of 2018.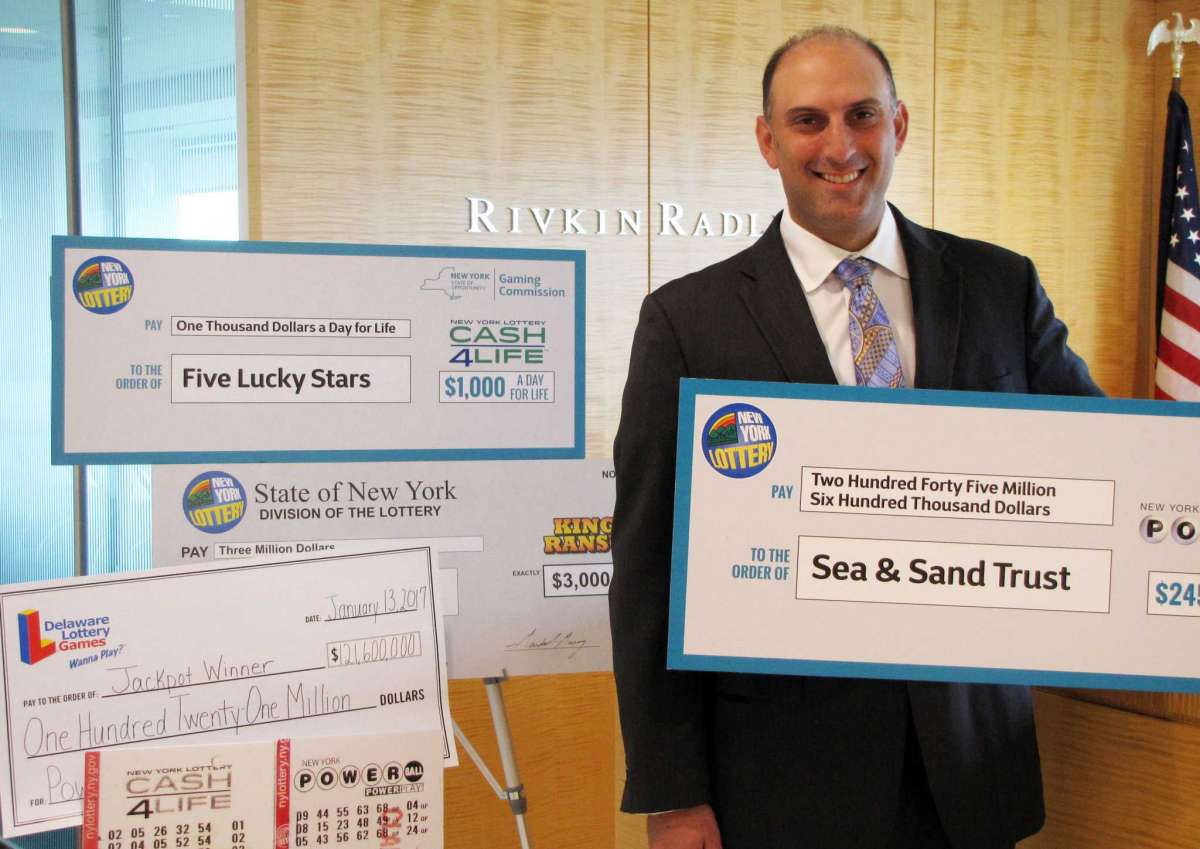 The woman chose to remain anonymous, which is permitted under lottery regulations in South Carolina. She kept the lottery world on edge by waiting several months to claim her prize, which she did in March of 2019.
It appears she did what many financial advisors recommend: consult with a lawyer and/or wealth management professional before choosing a prize payment option.
The US Attorney's Office for the Eastern District of New York says Kurland, along with three co-conspirators, allegedly cost the Mega Millions winner tens of millions of dollars. The named co-conspirators are Christopher Chierchio, 52, Frangesco Russo, 38, and Francis Smookler, 45. All are New York residents, as is Kurland.
On his website, which has since been taken down, Kurland advises lottery winners to keep their news to themselves and talk to a professional.
"[Initial decisions] could end up costing or saving you and your family millions upon millions of dollars," Kurland declared
Multiple Victims
Federal prosecutors allege Kurland and his coconspirators took advantage of at least three lottery winners. Along with the $1.5 billion Mega Millions winner, authorities claim another won a $245 million Powerball jackpot, and a third won a $150 million jackpot.
Each victim paid Kurland hundreds of thousands of dollars to advise them on how to safely invest their money, the DOJ says. After initially living up to his end of the deal and gaining each victim's trust, prosecutors allege Kurland then steered his clients to invest in various businesses controlled by the three coconspirators, with Kurland receiving large kickbacks in return.
The Justice Department believes Kurland swindled the three winners out of a combined $107 million.
"Lottery winners can't believe their luck when they win millions of dollars, and the men we arrested this morning allegedly used that euphoric feeling to their advantage," stated FBI Assistant Director-in-Charge William Sweeney. "The FBI New York discovered how these victims were persuaded to put large chunks of their cash into investments that benefited the defendants."
The South Carolina woman took the lump-sum payment option of $877.8 million, the largest jackpot payout to a single winner in US history. She has donated much of its to various South Carolina charities and organizations.
Kurland has been released on $1 million bond. He's charged with 21 counts, including six counts of wire fraud, eight counts of honest services wire fraud, and money laundering.
Kurland Denies Allegations
Kurland flaunts that he has assisted lottery winners who have won more than $3 billion during his 20-year legal career.
Kurland's attorney representing him on the charges says it's been an "unblemished legal career." The law firm of Rivkin Radler, where Kurland is a partner,. denied any knowledge of his alleged scheme. Kurland has since been removed from the legal firm's website.
On his "Lottery Lawyer" website, Kurland says winners should call him first, even before contacting the state's lottery commission. "I can help secure your wealth for generations," he stated.