Fantasy Aces Hires Criminal Lawyer as New York Gaming Commission Turns Up the Heat
Posted on: February 19, 2017, 12:00h.
Last updated on: February 18, 2017, 10:33h.
The New York Gaming Commission has launched an investigation into Fantasy Aces, the daily fantasy sports site that filed for bankruptcy at the end of January, apparently unable to pay its players.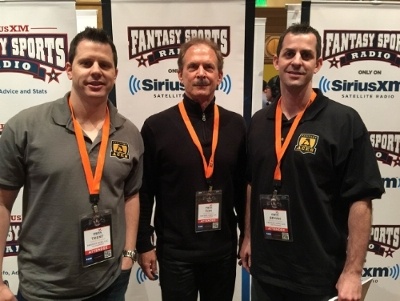 According to the Wall Street Journal, the company's management has hired attorney Robert J. DeGroot, a criminal defense lawyer, to field questions from the commission about exactly what happened to its players' funds.
It became the commission's duty to oversee DFS at the beginning of August last year, when the state enacted a bill to license and regulate the industry, one of eight states to do so last year. On August 22, the first temporary licenses were issued, one of which was granted to Fantasy Aces.
A condition of licensing was that licensees must keep player funds segregated from operating costs, an obligation Fantasy Aces, apparently, did not fulfill.
$1.3 Million Owed
Bankruptcy filings state that players are owed $1.3 million, while an account listed as "Players Account" contains just $2,419. The company also states it has assets of $1.8 million, which will be liquidated to pay creditors, but it also has liabilities of $2.96 million.
Earlier this week Fantasy Draft, a rival site that had been close to purchasing the Fantasy Aces just prior to its application for bankruptcy, announced that it would step in to cover the players balances, a gesture, it said, would "preserve the lifeblood of the industry."
But this does not excuse the fact that the Fantasy Aces' management may have committed wire fraud if they are found to have violated their licensing by co-mingling player funds with operational costs, and the appointment of a criminal lawyer is a tacit acknowledge of this.
DeGroot Says No Comment
DeGroot failed to respond to WSJ's request for a comment, but bankruptcy lawyer Richard Marshack, an independent trustee appointed to oversee Fantasy Aces' chapter 5 liquidation, said it appeared to him that player funds had indeed not been segregated.
A statement on DeGroot's website said that all accounts were on hold during while "we work with the bankruptcy court in finding the fastest possible solution for our players."
Lee Park a spokesman for the gaming commission confirmed to WSJ that Fantasy Aces was being investigated for non-compliance with state gaming laws, although he declined to go into detail.
"Any further action that might be taken is under review pending developments in bankruptcy court to protect contest patrons," he said.  
Similar Guides On This Topic