FanDuel May Launch in UK in August 
Posted on: May 23, 2016, 08:45h.
Last updated on: May 23, 2016, 08:47h.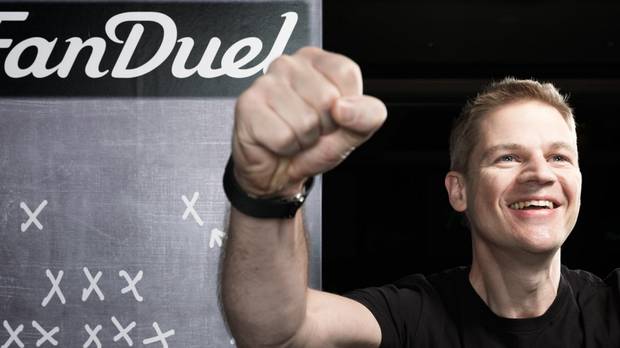 FanDuel is planning on launching in the UK in August, a company spokesperson told Gambling Insider this week, although its entry into the market appears to be hindered by a pending license application. Thus, that date is "not set in stone," according to the spokesperson.
The company applied for a UK gambling license last year, when co-founder and current CEO Nigel Eccles told Bloomberg that he was confident of licensing and that his interaction with UK regulators had been straightforward. "It's simple," he said, of the application process. "You fill out the form, you post it off, and you're good," he said.
But the best part of a year later, he's still waiting. By contrast, rivals DraftKings received its UK license back in August 2015, and launched in February this year. It had planned to go live in December 2015, but this was postponed as its domestic legal strife mounted. Trouble at home may explain why it launched with little fanfare, in contrast with the high-profile TV advertising campaigns in the US, and has thus far failed to set the UK alight.
Scottish Roots
DraftKings raised $300 million in funds last year to aid its planned international expansion, but apart from a low-key sponsorship deal with Premier League clubs Arsenal, Liverpool and Watford, the brand has barely registered in the UK.
For FanDuel, the process will be quite different, presuming its license is eventually rubberstamped, as expected.
FanDuel in fact began life in Scotland, and Eccles was a Northern Irishman living in Edinburgh when the company was formed. While it moved to Houston, Texas, to launch the FanDuel product as we know it today, it has maintained its Scottish roots, and still has offices in Edinburgh, where Eccles still lives, and Glasgow.
FanDuel has a better understanding of the market, a fact that has made Eccles more circumspect about the UK launch. The UK is an untested market for DFS; a country whose citizens are able to bet real money on the outcome of any sporting event they like, as well as almost every aspect of those sporting events, from the number of throw-ins in a soccer match to double faults in a tennis match. Do they even need DFS?
New Ideas
"I think it's an interesting proposition," he told Bloomberg last November. "Candidly, we're going to test the waters, but it's an unknown. Everyone needs to prove that there is a market outside the US.
"It may not even be a daily fantasy product. I told the guys, come to me with a skill-based product in the UK that you think will work," he said. "We think that sports is universal, but the way people engage with sports is different, and the right game for them might be different in every country."
While DraftKings expanded is soccer offering in preparation for its entrance into the UK, much of the product is identical to that of its US client, with a plethora of US sports on offer.
But FanDuel wants to do something altogether different, and has even been toying with the idea of a subscription-based product. Expect DFS, but not as we know it when FanDuel possibly comes home to the UK in August.