Fake Chip Counts Swell in Macau Casinos Thanks to Brisk Online Black Market
Posted on: May 23, 2021, 02:15h.
Last updated on: May 23, 2021, 05:28h.
Authorities in Macau said the value of bogus casino chips found in the gambling hub's casinos in Q1 2021 was greater than 2020s entire haul.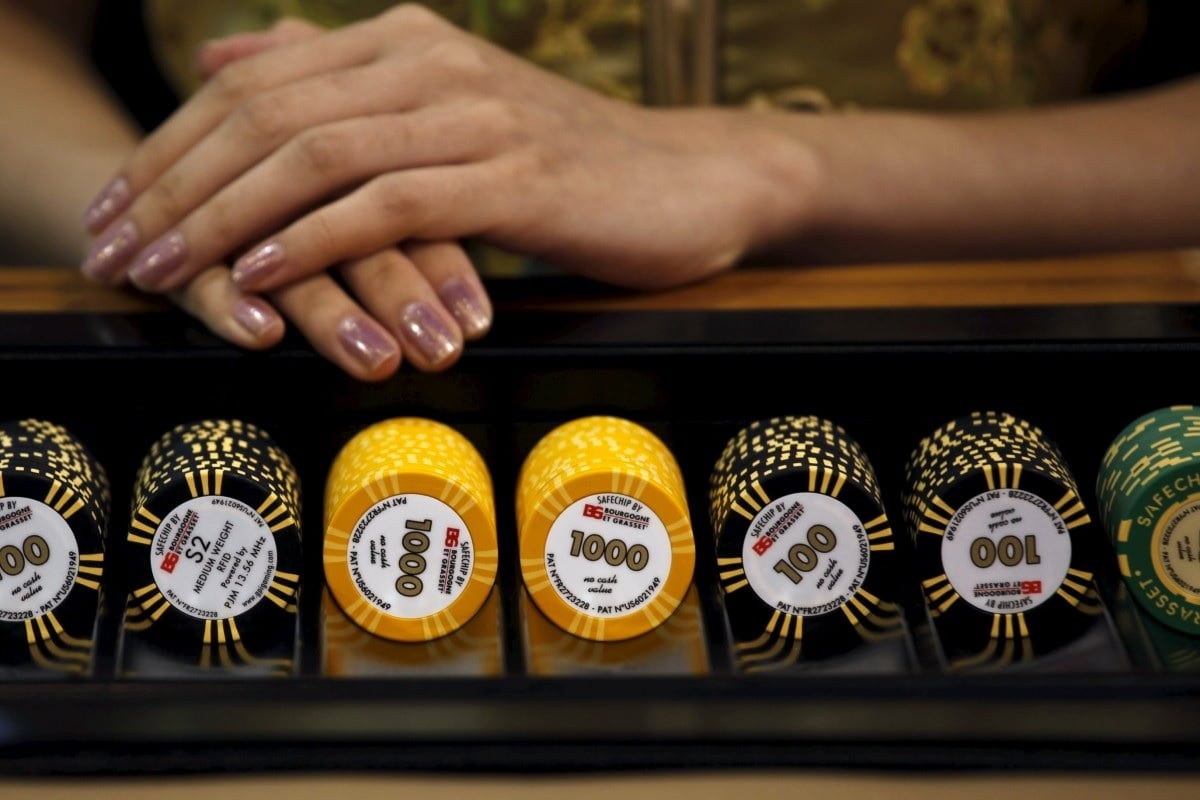 According to a newly published crime statistics report from the Office of the Secretary for Security, the total face value of fake chips to March 31 was HKD2 million (US $257,582), against HKD1.51 million for the preceding 12 months.
In all, around 65 counterfeits were detected, 15 of which were high-denomination $100,000 chips, which suggests serious fraud had at least been attempted.
The report declines to mention which casinos were affected and whether the fraudsters had been successful when attempting to exchange the chips for cash.
Pandemic Skews Figures
It's difficult to assess the significance of statistics taken from a period when Macau's casino sector was so deeply impacted by the pandemic. While the enclave is experiencing an economic rebound, it was under severe travel restriction for much of 2020, and visitation numbers were decimated.
But looking at statistics for previous years, it's clear that incidents of fake chips are on the rise, in spite of technological improvements that make them more difficult to counterfeit.
The last year wholly unaffected by the pandemic, 2019, witnessed the highest number of fakes in three years, some 352, with a total face value of HKD18.5 million (US $ 2.4 million).
In recent years, it has become easier to buy realistic counterfeit chips online, often via the dark web.
Fake Chip Scammer Arrested
In January, Macau police reported that two scammers had successfully cashed out HKD190,000 (US $24,500), before an unnamed casino in "the city's central district" spotted the fakes.
According to police, the chips were high-quality forgeries and bore the logo of SJM Holdings. Owned by the Ho family, SJM is one of Macau's six major licensees, or concessionaires, operating some 19 casinos the city.
One of the scammers was arrested. The detained suspect, a 51-year-old male from mainland China, admitted he and his accomplice had bought 150 counterfeit chips online for CNY60,000 (US $9,293). Each chip had a face value of HKD5,000 (US$644).
Police said the suspects gambled with the phony chips at several gaming tables in an attempt to exchange them for real ones before heading to the cage to cash out. Four honest gamblers unwittingly received bogus chips from the suspects.
Modern casino chips are embedded with RFID (radio-frequency identification) — chips within chips that make them harder to forge. They emit signals that can be read by RFID-reading equipment stationed at gaming tables and the casino cage.
Counterfeiters have been known to take RFID emitters from low denomination chips and embed them in high denomination forgeries.