Ex-NFL Player Gets 15 Months for Role in Drugs and Gambling Racket
Posted on: July 6, 2017, 05:00h.
Last updated on: July 6, 2017, 04:02h.
Derek Loville, a former NFL running back and three-time Super Bowl winner, was sentenced to 15 months in prison on Wednesday for dealing ecstasy and oxycodone for a criminal gang.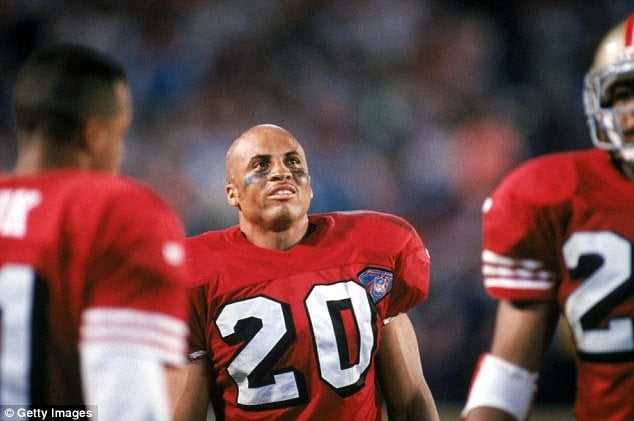 Loville's supplier was his friend, the former USC football player Owen Hanson, who ran a sprawling drugs and gambling empire known as ODOG until his arrest in 2015 and conviction earlier this year. Hansen was sentenced to 20 years in January for trafficking drugs.
Loville spent nine years in the NFL in the nineties, playing for the Seattle Seahawks, San Francisco 49-ers and the Denver Broncos, winning the Super Bowl with the latter two teams.
Drug Dependency
But following his retirement in 1999 he became addicted to prescription drugs, self-medicating the pain caused by injuries sustained during his career.
According to his lawyer, Francisco Sanchez, Loville took drugs simply to "aid with his pain and just to be functional." Numerous concussion injuries as a player had left him with chronic headaches, memory loss and depression, Sanchez said.
At some point he began receiving his drugs from Hansen, whom he knew through a mutual friend, and later became a "low-level middleman" in the operation. He also came to owe Hansen thousands of dollars from betting on the gang's illegal online gambling operation, BetODOG.
Hanson paints an unusual picture of a drugs and gambling kingpin. In a matter of years, he went from playing football and volleyball at USC to distributing hundreds of kilograms of cocaine, heroin and methamphetamine throughout the US, Australia and elsewhere. Meanwhile, he used violence to collect debts from customers of his online sports book.
"The Robin Hood of Gambling"
Hanson was convicted largely on the testimony of professional gambler, Robert J Cipriani, a colorful character who also goes by the name of "Robin Hood 702" because he allegedly gives his winnings to the poor.
Cipriani claims he had met Hanson in at the Star Casino in Melbourne and was asked by the latter to launder $2.2 million at the blackjack tables.
Hanson told him to play for a while before exchanging his chips into a check. But instead, Cipriani lost the lot and went to the FBI when Hanson demanded his money back.
Loville claimed in court this week that he only became aware of the full scale of the operation after Hanson's arrest and apologized for his actions.
"I've lost a lot through all of this. First of all my respect," he said.