FBI Director Comey Fired by Trump, Online Gambling Perhaps Safer Than Ever
Posted on: May 10, 2017, 10:00h.
Last updated on: May 10, 2017, 12:51h.
James Comey has been relieved of his duties as director of the FBI. While the world wrestles with implications of this unprecedented dismissal, some proponents of online gambling are breathing a sigh of relief. As the nation's leaders search for a replacement amid a swath of critical issues facing the world, the belief is that online gambling, as a political issue, will stay out of the Trump administration's crosshairs. At least temporarily.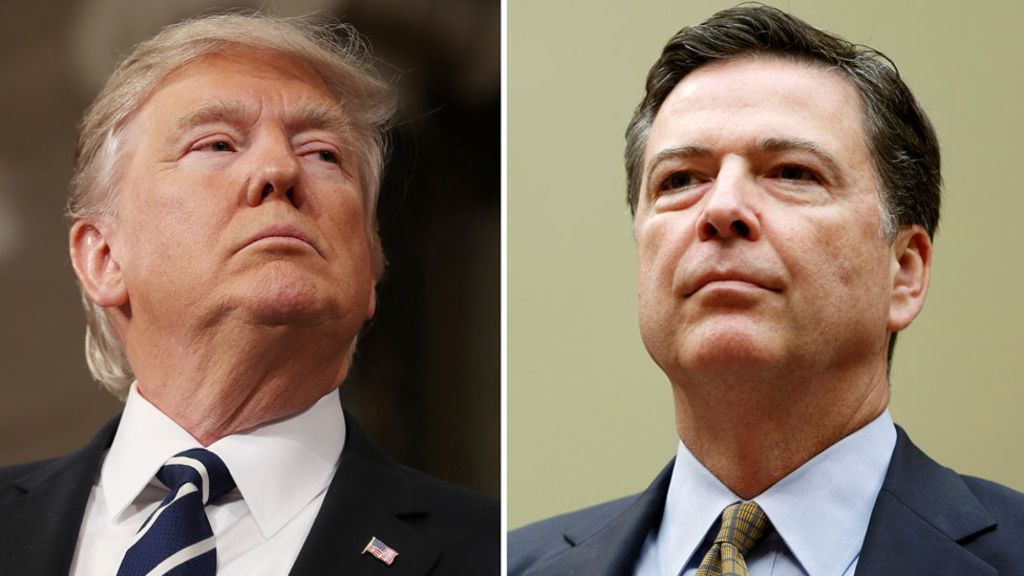 On Tuesday, President Donald Trump abruptly terminated Comey, citing shortcomings in handling the probe of former Secretary of State Hillary Clinton and her use of a private email server. This came less than a day after the American public began focusing on new revelations from a Congressional investigation into Russia's alleged interference in the 2016 presidential election.
Comey has critics on both sides of the aisle, and calls for his termination have been frequent since late October, when he sent a letter to Congress about a need to examine additional Clinton emails, which ultimately revealed nothing of substance.
"The FBI is one of our nation's most cherished and respected institutions, and today will mark a new beginning for our crown jewel of law enforcement," Trump explained in a public statement from the White House. The president told Comey that he could no longer "effectively lead" the FBI and said "new leadership that restores public trust and confidence" was needed.
Trump is now tasked with finding a replacement, one who will be approved by a GOP-controlled Senate. And even though Republicans have supported efforts to restore the Wire Act, online gambling industry experts have a hard time imagining any new FBI boss making a popular recreational pursuit a pressing issue of the day.
Anti-Online Gambling Swamp
When Trump arrived in Washington, internet gambling and online poker players were justly concerned over the future lawfulness of the networks they access from their homes and mobile devices. Particularly as his appointed Attorney General Jeff Sessions expressed interest in looking into the legality of current intrastate online gambling measures.
The 45th commander-in-chief notoriously ran multiple New Jersey casinos into bankruptcy, yet one of his largest campaign donors was Las Vegas billionaire Sheldon Adelson. The owner of the Venetian, Palazzo, and a slew of casino properties across the world has been on a self-described moral crusade since 2014 to "restore the Wire Act," which would effectively outlaw online casino gambling and poker.
So far, neither Trump's administration nor Congress has shown much interest in tackling the legality of online gambling. The subject did come up, however, from Sen. Lindsey Graham (R-S. Carolina) during confirmation hearings for Attorney General Jeff Sessions, who said he was "shocked" at the Department of Justice's 2011 opinion that clarified a legal interpretation of the Wire Act as only applying to sports betting.
Hold'em by the Short Hairs?
This opinion could be easily reversed by the DOJ, however. So whoever's next to take the helm of the FBI could be instructed to deploy the agency's full resources toward stopping online gambling in all its forms.
Graham has worked on behalf of Adelson to introduce the Restoration of America's Wire Act (RAWA) in previous calendar years. House Judiciary Committee Chairman Rep. Jason Chaffetz (R-Utah), a strong critic of Comey, has done the same in his chamber.
RAWA has failed to gain momentum in Congress, but also hasn't been dismissed outright as a legislative possibility. Chaffetz recently announced his intent to leave Congress, possibly before the end of his current term.
The FBI and Its Long Arm Online Gaming Reach
2011  The DOJ and FBI changed the face of online gaming in America after the agencies seized internet domains from PokerStars and Full Tilt Poker, among others, on what would become known as "Black Friday" in the online poker world. By shutting down these sites, players were denied access to their funds for years, though eventual payoffs have finally occurred for PokerStars and Full Tilt players, and most recently, Absolute Poker.
2014  A flawed FBI raid of an alleged World Cup sports betting operation at Caesars Palace in Las Vegas allowed suspected ringleader Paul Phua to duck a possible prison sentence. High-profile attorney David Chesnoff argued that the raid represented entrapment for his client, and the prosecution dropped all charges.
2017  The FBI and DOJ investigated and successfully prosecuted notorious sports bettor Billy Walters on charges of insider trading. Walters, who was found guilty of using a stock tip provided by former Dean Foods Chairman Tom Davis, is appealing the conviction. Pro golfer Phil Mickelson was also linked to the controversy after investing in the same company. The 42-time PGA Tour winner admitted his sports gambling pal supplied the financial advice, but claimed he was unaware it was obtained fraudulently. Mickelson returned his profits and was never charged.
Similar Guides On This Topic
Latest Casino Stocks:
Retrieving stocks data...
Retrieving stocks data...
Retrieving stocks data...
Retrieving stocks data...
Retrieving stocks data...