Ex-Amaya Chief Allegedly Tangled in Illegal New York State Governor's Campaign Donation Scandal
Posted on: May 9, 2017, 02:23h.
Last updated on: May 9, 2017, 02:23h.
More trouble is swirling around former Amaya CEO and chairman David Baazov. An FBI complaint, unsealed in a New York federal court on Monday, ostensibly outed Baazov as the person behind an illegal foreign campaign contribution.
New York political operative Steven Pigeon appeared before a judge over felony charges for election interference, regarding the 2014 Andrew Cuomo gubernatorial campaign.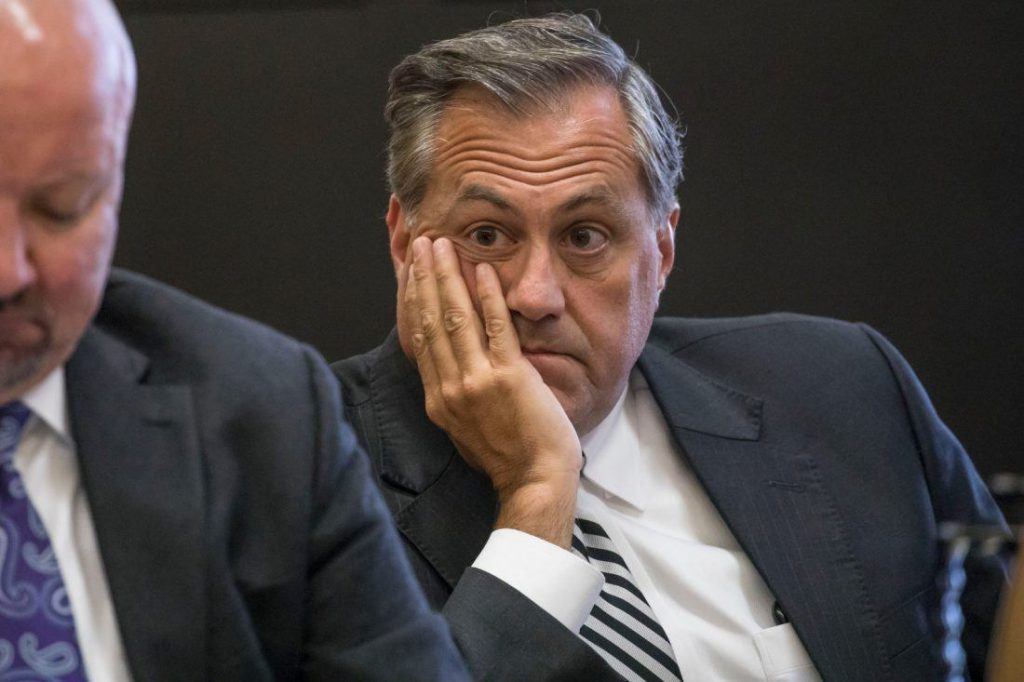 Baazov's alleged involvement in the case is connected to new charges against Pigeon, who now faces multiple felony charges for illegally funding New York political campaigns and allegedly bribing a state Supreme Court judge.
Pigeon was in court Monday to face accusations that he conspired to solicit a $25,000 donation from a "Montreal-based internet gambling company from whom [Pigeon's company] Papi Holdings earned $388,000 in lobbying fees."
According to The Buffalo News, Amaya was identified as the client Pigeon was supposedly trying to help.
Pigeon has pleaded not guilty and claims he is the victim of "a political witch hunt."
Foreign Political Influence
Neither Baazov nor Amaya has publicly commented on the new charges against Pigeon, nor any potential connection to him. But attorneys for Pigeon maintain that the donations in question were legal.
Following the arraignment, Pigeon's legal counsel Paul Cambria told reporters at a press conference that the charge against his client was "basically saying that a contribution was made by a Canadian to one of the Cuomo events. A lawyer from Florida actually made the donation."
The Buffalo News scoured state records to find that the only $25,000 donation the Cuomo campaign received on the date in question, February 25, 2014, came from attorney Marlon Goldstein of Hollywood, Florida, who just one month before had been hired as a general counsel and executive vice president of Amaya.
The alleged infraction at issue occurred at a time, Baazov and Amaya were presumably in talks regarding the acquisition of PokerStars and Full Tilt. It may or may not be a coincidence that the following year New York State's online poker bill was shorn of the kind of "bad actor" language that would have frozen PokerStars out of a future market.
Shady Campaign Contributions
It is illegal for foreign nationals to make political donations to any American election campaigns.
"The FBI believes firmly these individuals should not have the ability to unduly or illegally influence elections in the United States," said Adam Cohen, special agent in charge of the Buffalo FBI.
Political experts say a $25,000 contribution would be significant and noticed. While the national average for caps on individual campaign donations in state elections is about $6,000, New York has the highest limit of any state at $50,000.
This week's news is the kind of bad publicity Baazov, and Amaya, has been looking to dodge. The Canadian is due to stand trial in Montreal in November on five counts of insider trading, the largest case ever prosecuted in that country.
He recently divested himself of all his Amaya stock, using the proceeds to fund his new private equity firm, Ahaka Capital.