Everett Strikes Surrounding Area Agreement with Mohegan Sun
Posted on: May 26, 2014, 05:30h.
Last updated on: May 25, 2014, 10:19h.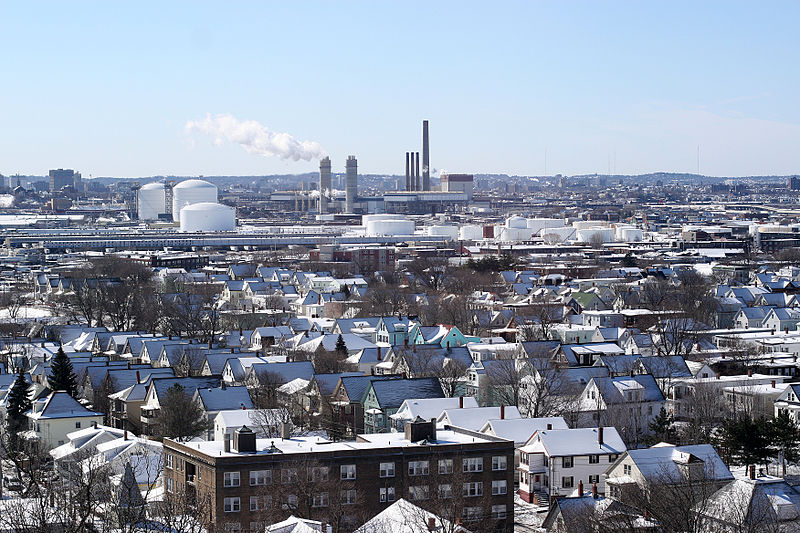 When it comes to gambling, most authorities advise players against hedging their bets. The exception to that rule comes when you're talking about life-changing sums of money: that's when the costs of hedging are far outweighed by locking in a big profit. Considering the "life-changing" impact that a casino can have on the local economy, it's easy to understand why a town might want do a little hedging of their own.
Perhaps that's why the city of Everett, Massachusetts has struck a deal with Mohegan Sun, even while they're still hoping the company never sees their casino built. The two sides have reached terms on a surrounding community agreement that would go into effect only if Mohegan Sun wins the right to build a casino at the Suffolk Downs racetrack in Revere.
Agreement Provides Insurance for Everett
That's not the most profitable outcome for Everett, which is the host city for a competing casino proposal from Wynn Resorts. But should Wynn lose out to Mohegan Sun in the bid for the one license available to the Greater Boston area, Everett will now be certain that they'll get something out of the deal.
Under the agreement, Mohegan Sun would pay Everett a flat fee of $575,000 every year. They would also pay the costs of a $300,000 traffic study, and agree to promote the cultural and tourist attractions in the city. This is all contingent on the Suffolk Downs casino actually winning the license and being built, however.
The agreement comes about two months after the Massachusetts Gaming Commission declared that Everett had the right to be considered a surrounding community to the Mohegan Sun casino, which would be located in Revere. Negotiations had been ongoing since that March 20 declaration. If the two sides had failed to make an agreement by mid-June, an arbitrator would have determined a fair solution for both sides.
The agreement would bring very little money to Everett compared to the $30 million or more the city might earn annually if the Wynn casino resort were built there. But it at least gives the town a backup plan in case they should not be picked by the state gaming commission. Conversely, Revere did not apply for the same surrounding community status for the Wynn casino, meaning they would receive nothing if the Suffolk Downs casino loses out to the Everett proposal.
Surrounding Community Agreements Common, Vary in Size
Both casino firms have signed such agreements with several nearby towns and cities. While most of the deals are small, a few surrounding communities will receive substantial benefits. For instance, Mohegan would pay $2.5 million annually to Chelsea, while Wynn Resorts would be on the hook for $6 million in traffic improvements for Cambridge.
Even the largest of these deals is a relative drop in the bucket for the casino operators, however. Both proposed resorts would cost $1 billion or more to build, with the Wynn Resorts project having a $1.6 billion price tag.
For any city to receive benefits, at least one of these casinos will need to be built – and while that still seems very likely, it isn't entirely certain to happen. A bid to put a casino repeal question on a statewide ballot is currently being heard by the Massachusetts Supreme Judicial Court, and a recent poll found that a majority of state residents would like to see that question voted on by the entire state.