Esports' Match-fixing Problem Exposed by Korean Prosecutors Report
Posted on: April 25, 2016, 04:57h.
Last updated on: April 25, 2016, 04:59h.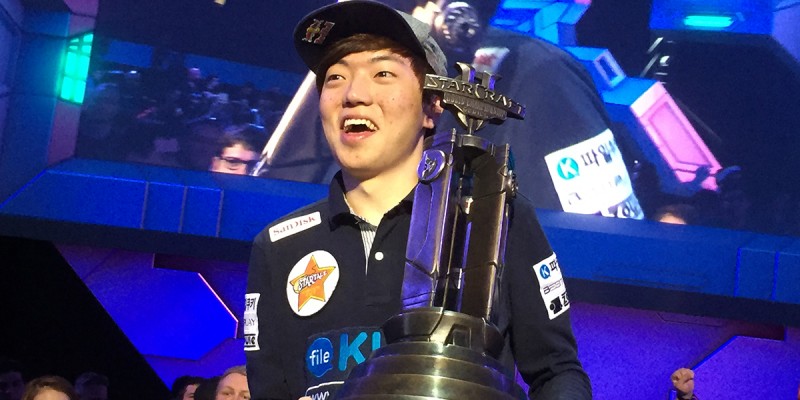 A Korean police report into a StarCraft match-fixing scandal makes depressing reading for followers of esports and the nascent betting industry that is growing up around professional video gaming.

In January, Lee "Life" Seung Hyun, 19, the 2014 world champion and 2015 runner-up, was arrested by authorities on suspicion of throwing matches to benefit a betting syndicate.
He was indicted over the weekend along with another top player, Bung "Bbyong" Woo Yong, 23, and eight others, including financial backers and brokers. Seung Hyun is accused of throwing two matches during the KeSPA Cup, for which he received $60,000 from the gambling ring. Woo Yong has been charged with throwing one match, in January, for around $26,000.
Shady Dealings
The prosecutor's report describes in detail how the deals went down. The two players were approached by brokers who initially pretended to be fans and who persuaded them to throw the matches on behalf of their financial backers.
"The crimes were perpetrated with clear division of roles: Financial backers to put up the compensation for match-fixing, brokers to solicit the match-fixing and transfer the funds, and an employee in charge of receiving gambling funds and placing bets on gambling sites," said the report.
The ring placed multiple bets on the fixed games on multiple online gambling sites. The largest individual bet on the crooked matches was around $87,000.
Esports, it seems, is particularly vulnerable to match-fixing because of the relative low prize money on offer to its top players, particularly in smaller tournaments, when compared with world class athletes in major sports. As editor of Teamliquid.net Kwanghee Woo tweeted this week, "the fee to throw matches in the KeSPA Cup was seven times the prize money for first place."
System Encourages Cheating
Meanwhile, esports journalist Rob Zacny pointed out in an article for kotaku.com that because prize money in esports is so top heavy and "winner-takes-all," players are almost encouraged to cheat in order to mitigate risk.
"There may not be enough money to go around StarCraft to create a financial incentive to resist gambling rings. But right now, it feels like StarCraft is drowning in gambling money, and the compensation for all but the winning players is so poor that a broker's offer could look like a very attractive way of mitigating risk," he said.
"What is losing a single game in the round of 32 or 16 next to $30,000, when most players would be lucky to get a quarter of that playing honestly? And when the math is skewed that badly towards cheating, how do you clean up the game?"
Esports, it seems, has a very big match-fixing problem, and the indictments this week were the latest in a long line of high-profile scandals. Depressingly, the players themselves, according to the prosecutor's report, were ultimately persuaded to come on board with the scheme because the brokers told them "everyone is doing it."
Most Read