Entain Reportedly Eying Sports Data Company Acquisition
Posted on: May 19, 2023, 07:37h.
Last updated on: May 19, 2023, 02:39h.
Entain is closing in on a deal to purchase Angstrom Sports, according to Business Insider, citing unidentified but qualified sources. The deal is coming off its recently announced purchase of Israel-based sports data company 365scores for $160 million.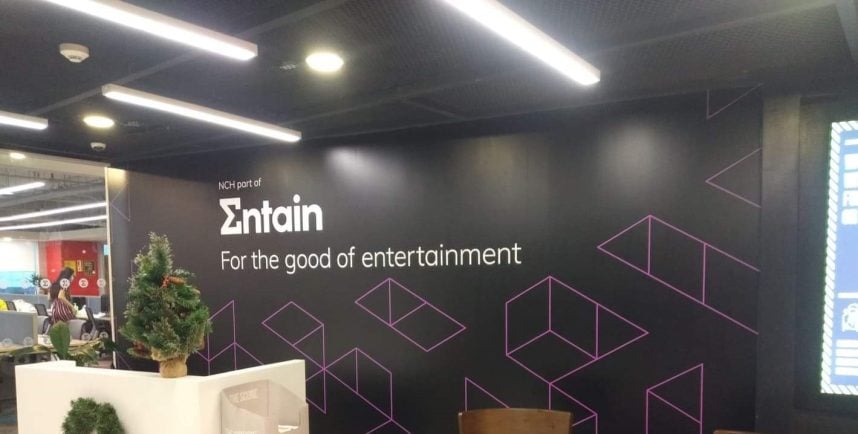 Entain will reportedly pay around $200 million for the acquisition, according to three sources that spoke to Business Insider. Both sides are still negotiating the final terms, and details are limited.
As the US sports betting market continues to mature, thanks to the arrival of more regulated markets, sports analytics companies have become hot targets for acquisitions. Entain previously said it will focus more on the regulated markets that offer the best value, which could help it gain strength in the US.
Because live betting, or betting on a sports event after it has started, has increasingly become more popular, Angstrom will also fortify Entain's ability to serve the market. Business Insider emphasized a report from research firm Eilers and Krejcik Gaming earlier this month that cited Angstrom as a company that could "help operators with in-play and [same-game-parlay] modeling."
Angstrom Sports is based in the UK but focuses predominately on the US sports market. The company was founded in 2018 and has since become live in several states, including Tennesee. The state's Sports Wagering Advisory Council approved it to offer live odds data to sportsbooks in January of last year.
Eyes on US
The acquisition could also be a precursor to Entain gaining an autonomous position in the US sports betting industry. It still runs BetMGM as a joint partnership with MGM Resorts International but wants to "end its financial support" of the company as soon as it reaches profitability.
That could occur later this year. After it does, there's a possibility that MGM may offer to buy out its partner, which would leave Entain possibly looking at ways to establish its own roots in the US.
A previous theory suggested that Entain might sell its 50% stake in BetMGM to MGM and then leave the US market. The acquisition of a US-focused sports data company seems to indicate that this won't happen.
Entain On the Move
Entain has been making several deals around the globe, thanks in part to the $1 billion in funding it received in the fourth quarter of last year. Its movements have included operations in Croatia, New Zealand, Australia, and other locales, as it strengthens its global portfolio.
But the company has also faced some recent challenges. Long-time executive Robert Hoskin is leaving the company later this year. Hoskin has been a major part of the Ladbrokes owner's legal oversight, having most recently served as the chief governance officer since 2020.
The news of the latest potential acquisition and Hoskin's departure hasn't significantly impacted the company's stock. On the London Securities Exchange, it's trading at £1,473 (US $1,833.74) at the time of writing after closing Thursday at £1,476 (US$1,836.88).
The stock's price briefly dropped to £1,452 (US$1,807.01) Friday morning before immediately rebounding.